Storms fail to steal JPM's thunder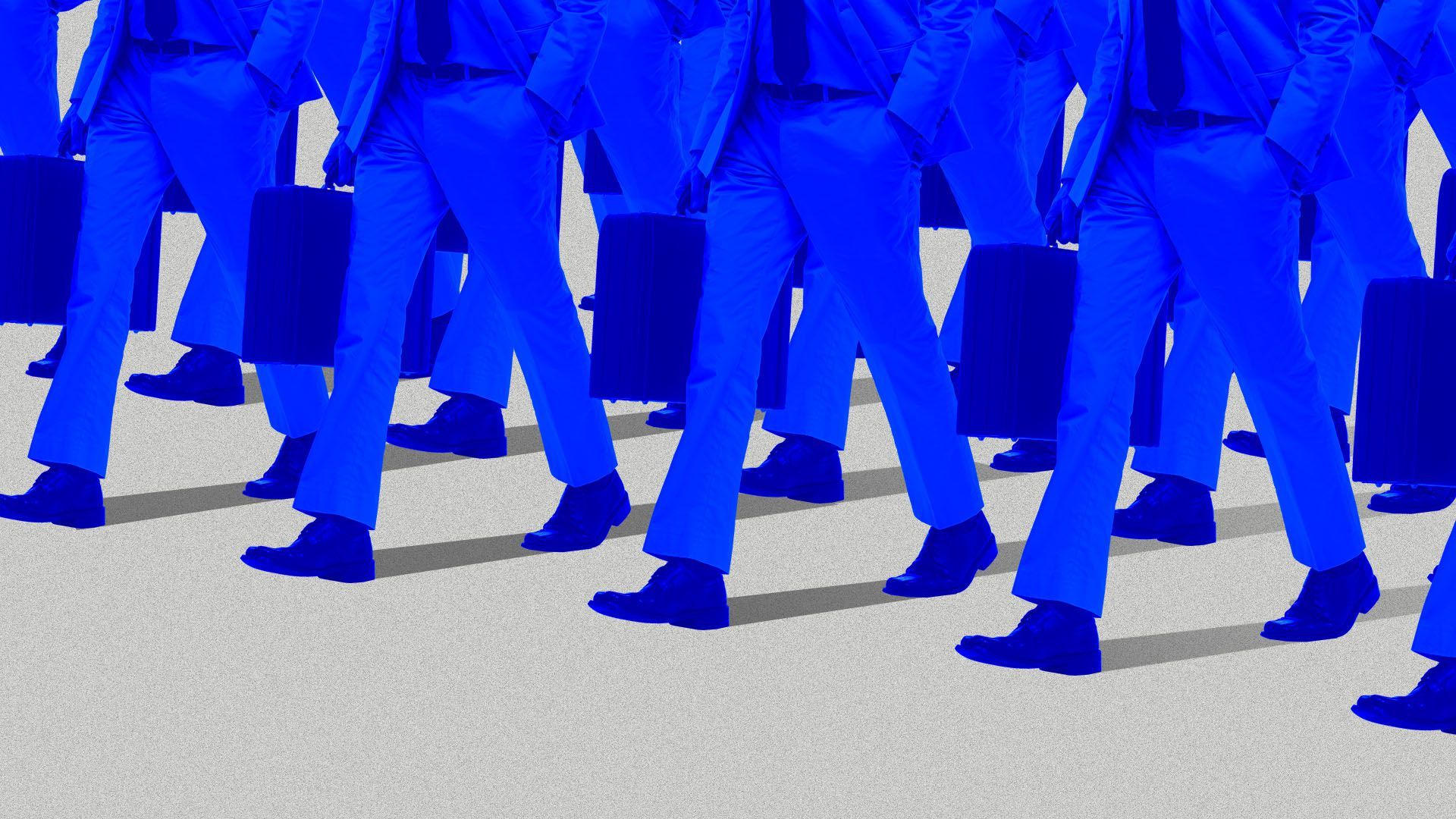 A perfect storm of rain, viruses, and skyrocketing hotel costs did little to deter CEOs and investors from day one of the J.P. Morgan Healthcare conference.
Why it matters: Despite observer predictions that last November's glitzy HLTH conference in Las Vegas might steal JPM's thunder, suits filled the Westin St. Francis to the point of overflowing — not with water, but people.
By the numbers: The conference drew an estimated 8,000 attendees on Monday, per The San Francisco Chronicle, a roughly 20% reduction from pre-pandemic levels.
What they're saying: "There's still no better event on the calendar to connect with the people enabling health care," Included Health CEO Owen Tripp told Erin on Monday.
The intrigue: Most executives told Erin they weren't at JPM to fundraise, but rather to meet with potential partners.
Jasper Health CEO Adam Pellegrini, who typically makes the trek to Las Vegas for CES, skipped that show this January to visit JPM because "the health plans are here," he said.
Yes, and: Historically, just as much of JPM's action has taken place outside the conference itself at luncheons, happy hours and panels timed to coincide with official company presentations, and this year is shaping up to be no exception.
A 120/80 lunch event on Monday with Cityblock CEO Toyin Ajayi, Included Health CHO Ami Parekh and Town Hall Ventures general partner Andy Slavitt drew roughly 60 guests, who gathered for a reality check on the state of health care, with panelists noting that for the first time, life expectancy is declining while health care spending has reached record highs of over $4 trillion.
What's needed from digital health companies first and foremost, per Ajayi: "Aligning business models with health outcomes."
Go deeper