Health care takes larger piece of smaller M&A market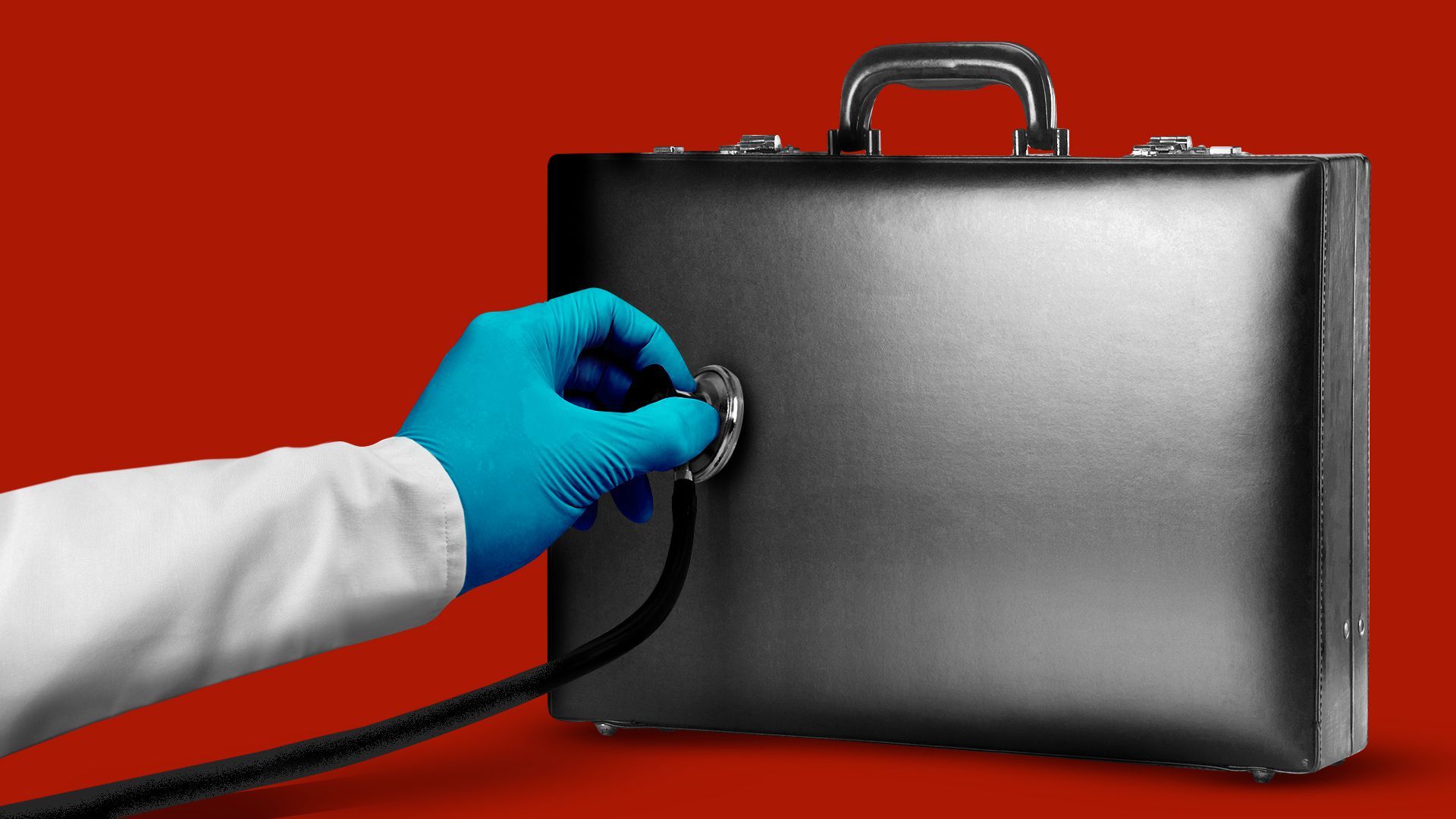 Total health care M&A in 2022 was down significantly from 2021, but the sector's share of the dealmaking market inched higher, new Refinitiv data show.
Why it matters: Recession fears spotlight sectors more immune to economic downturn, like health care. Investors argue, correctly, that everybody gets sick.
By the numbers: Health care claimed 9.2% of the worldwide M&A market in 2022, compared with 8.9% in 2021.
Yes, but: That small percentage increase is one bright spot in an otherwise muted portrait.
Health care deal value in 2022 was $328.8 million, down nearly 35% from $504.9 million in 2021.
Last year there were 4,523 health care deals, down about 25% from 6,070 deals in 2021.
Zoom in: Health care providers and services accounted for $60.6 million of dealmaking activity last year, with 1,502 deals, the report finds.
That's down 11.6% from about $68.6 million in 2021, which had 1,717 health care services transactions.
Health equipment providers' total value dipped to $55.2 million in 2022, from a whopping $90.5 billion in 2021 (buoyed by the $30 billion LBO of Medline).
Of note: Pharma giants GSK, Amgen and J&J were the health care representatives in the list of top deals worldwide.
GSK carved out its consumer health segment for $18.6 billion, J&J acquired device maker Abiomed for $18.4 billion, and Amgen acquired Horizon Therapeutics for nearly $28 billion.
Go deeper