Tebra snags $72M to be clinics' virtual backbone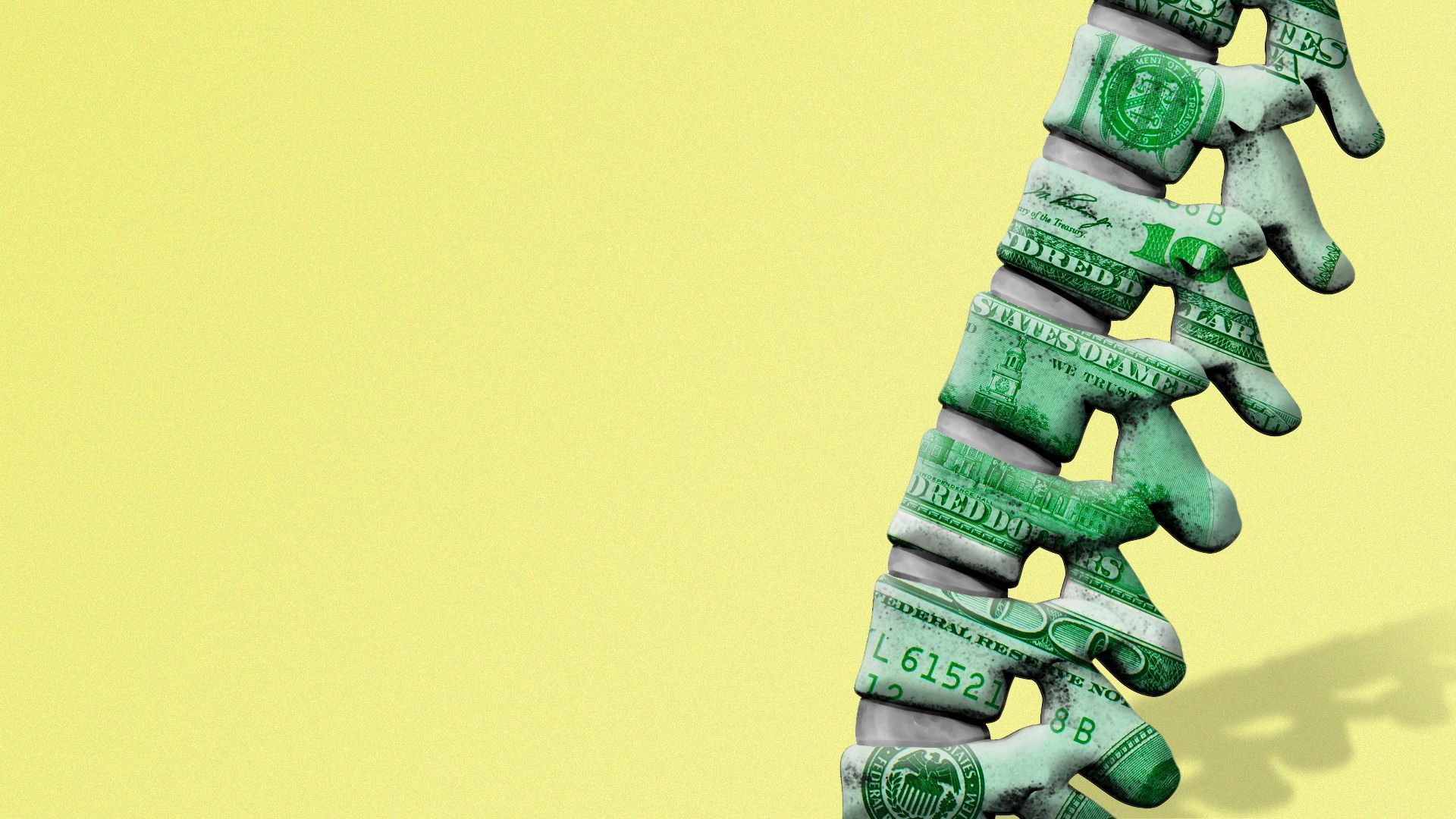 With bold plans to be the definitive digital backbone for clinics, medical software company Tebra on Thursday raised $72 million in funding at a valuation of more than $1 billion.
"We aim to be the most complete platform for health care practices and we plan to pursue growth both organically and through acquisitions," Tebra co-founder and CEO Dan Rodrigues tells Axios.
Why it matters: The raise, which catapulted Tebra to unicorn status, capitalizes on a surge of investor interest in health tech enablement and follows Tebra's formation from a merger last fall.
Backstory: Based in Newport Beach, Calif., Tebra is the product of a tie-up between medical software developer Kareo and health care marketing company PatientPop.
What they're saying: Rodrigues tells Axios that once the Kareo-PatientPop integration is complete, he plans to use the funds for future mergers — all of which could tee-up Tebra to become the one digital backbone to rule them all.
How it works: Tebra offers clinics a suite of tools that combines the capabilities of marketing-focused PatientPop and medical record-focused Kareo including those for patient messaging and scheduling, telehealth and billing.
Context: Digital health infrastructure is a hot sub-sector of the overall health tech industry, with companies that support small startups and hospital giants alike raking in recent funding.
Supporting digital health startups including Capable Health, Wheel and Zus Health have attracted investor attention of late.
Supporting legacy health systems and clinics include Olive, which last raised $400 million at a $4 billion valuation, and Rhyme (FKA PriorAuthNow), which recently raised $25 million.
The intrigue: Most of the companies supporting health systems and clinics offer only a small piece of the digital enablement puzzle, leaving a window of opportunity for a company like Tebra to dominate.
Some, such as Rhyme, help streamline treatment approvals.
Others, such as Notable, help with patient scheduling.
Deal details: Golub Capital's Late State Lending team led the investment, which included growth equity and debt financing.
OpenView Venture Partners, Stripes Group, Montreux Growth Partners, Toba Capital and Vivo Capital also participated.
The new capital brings Tebra's total funding to $137 million.
Tebra says it now supports more than 100,000 providers, of which 800 are actively using its combined Kareo-PatientPop operating system.
One fun thing: The combined companies' name is an homage to the word vertebrae as the company aims to become clinics' digital spine.
Go deeper