Imaware pushes to be the "Intel Inside" of lab testing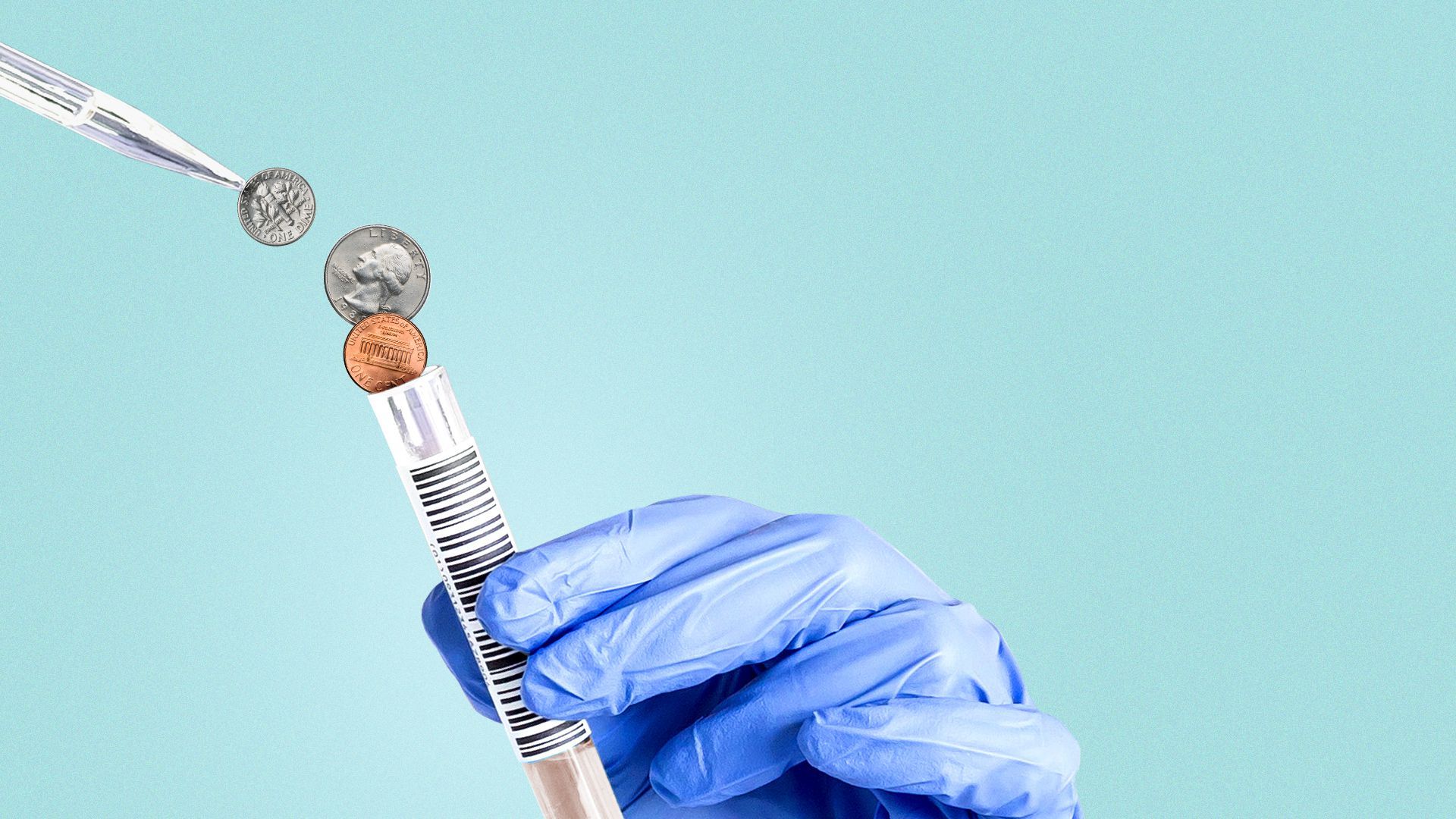 Practically tickling his brain with a COVID test swab gave Imaware co-founder Jani Tuomi a fundamental piece of insight: Relying on laypeople to properly test themselves for the disease is "not going to fly."
But rather than a direct-to-consumer model, Tuomi decided his company should partner with other virtual care companies.
Why it matters: Imaware is one of the most recent examples of a DTC digital health company adding or expanding its B2B division in an effort to build a more sustainable business.
"We thought direct-to-consumer was going to be the way it was going to go," Tuomi says. "But what we learned from COVID is most people aren't equipped to test themselves."
Between the lines: Austin-based Imaware is currently focused on beefing up its partnerships with digital health companies including Carrot Fertility and Wheel, with whom it has built custom testing and telehealth processes for everything from COVID to reproductive health.
That's a major pivot for the company, which started out thinking it could sell exclusively to consumers.
"In 2018, the main guidance from investors was that DTC is the future. In 2019 it was 'Ok, now we've got to scale,'" says Tuomi. And by 2020 there was widespread concern about profitability and sustainability.
Flashback: In March 2020, Imaware collaborated with Wheel to send health workers into people's homes to perform COVID tests.
Around the same time, several digital health companies were forced to pull their home COVID tests from the market due to issues complying with FDA guidelines.
"That was a big validation for us," Tuomi says.
What they're saying: While DTC arrangements allow for more bespoke customer acquisition efforts, B2B models pave an easier path to profitability, digital health advisers tell Axios.
"Leaders in health care are both excited about and skeptical about selling to consumers," says Steven Wardell, a health tech consultant, "[because consumers] have this learned behavior of not wanting to pay for their own health care. It's tough to get around that."
As a result, adding a B2B arm is "a smart move, because that's the best budget in digital health right now," he adds.
But Wardell cautioned that B2B home testing is still new territory for employers, so companies like Imaware will have to prove their value.
State of play: Starting last year, Imaware committed fully to its B2B efforts.
The company is currently partnered with digital health companies including supplement startup Elo Health.
Through its partners, Imaware offers white-labeled tools such as test kits, telehealth capabilities, and online portals that guide users through pre-testing, testing and follow-up care.
In the corner of its test kits, customers see a small line of text that reads simply, "Powered by Imaware."
"We want to be that 'Intel Inside' sticker you used to see on a Dell computer. We want to be the Intel Inside of lab testing."
Go deeper