Exclusive: Oviva gathers $11.5M looking to extend women's health span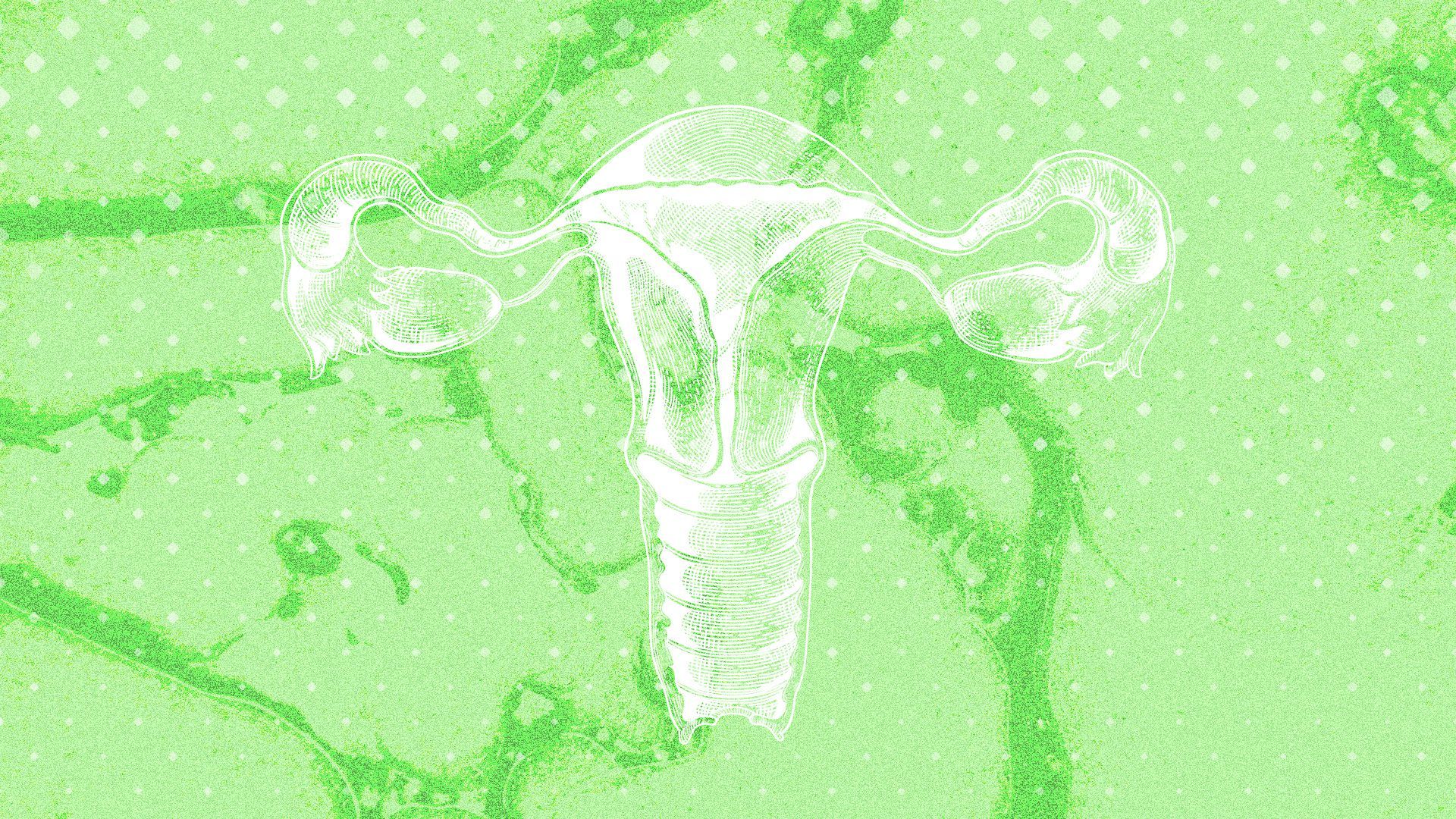 Oviva Therapeutics, a biotech startup focused on preventing ovarian aging, has scored $11.5 million in seed funding from Cambrian Biopharma, CEO Daisy Robinton tells Axios exclusively.
Why it matters: Ovaries aren't only about reproduction. They are the first organ to decline with age, and as they do, accelerate and give rise to many other women's health problems.
"The ovary is actually one of the more important organs that impacts overall health," Robinton says. "My hypothesis: If we address [aging] ovaries, we can presumably add on healthy years of living."
Loss of ovarian function and menopause heighten the risk of various conditions, including heart disease, loss of bone density, immune dysfunction, along with declines in neurocognitive health.
Yes, and: Robinton says her own personal experiences and concerns, after ending a long-term relationship, led her to the eye-opening and infuriating revelation that the science to support women's health is missing.
"I want women to have agency in their lives," she says.
Details: Concurrent with the funding, Oviva is unveiling an in-licensing agreement with Massachusetts General Hospital, through which it will ideally bring its first program from preclinical studies to patients.
Robinton, a molecular biologist from Harvard, co-founded the company alongside Patricia Donahoe and David Pépin.
Donahoe was among those who pioneered the earliest research on anti-müllerian hormone (AMH), responsible for sexual differentiation in males, and together with Pépin defined the function of the AMH gene in the ovary.
The intrigue: AMH is a really complex protein, and it is difficult to develop therapies around it. Still, Robinton notes, "we have the No. 1 and No. 2 experts around it."
How it works: Oviva, a majority-owned pipeline company of longevity biotech Cambrian Biopharma, is focusing on preventing menopause.
The startup is developing a therapeutic around AMH that aims to protect and slow the depletion of the ovarian reserve, controlling how much or often a woman loses eggs.
State of play: There are many longevity plays in biotech, but attention and investment around ovarian research have been minimal. Other biotechs garnering attention and funding:
Gameto, also focused on reproductive longevity by reprogramming ovarian cells, collected $23 million in Series A funding led by Future Ventures in January.
Celmatix, of a similar vein, has collected $83 million to date, per PitchBook, last raising $6.5 million in Series A venture funding in 2019 from Evotec, Topspin Venture and Life Science Innovation Fund.
Other women's health- or fertility-focused biotech startups include the likes of Ivy Natal, Conception and JumpStart Fertility.
The bottom line: If Oviva or any of its peers are successful in their ambitions, it could revolutionize the quality of women's lives.
Go deeper