Scoop: Mubadala buys stake in Harvest's Dental Care Alliance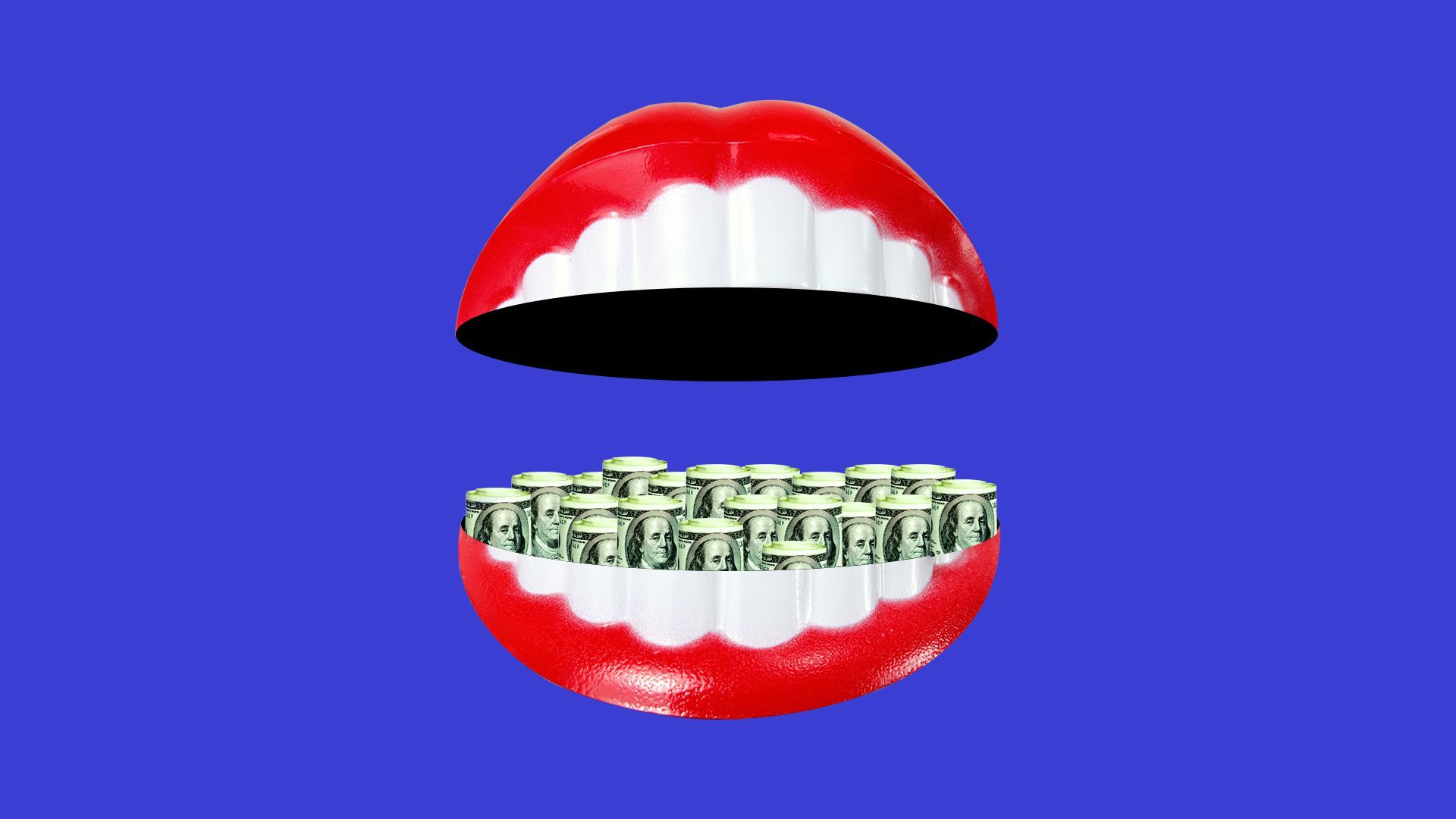 Harvest Partners is selling a stake in Dental Care Alliance to Abu Dhabi's Mubadala, with plans to roll its remaining investment into a continuation fund, sources tell Axios.
Driving the news: Harvest in April signed a deal to sell a 50% stake in the Sarasota-based dental support organization at a valuation close to $2 billion, sources say.
That translates to a mid-teens multiple of around $130 million of EBITDA. Jefferies advised the sellers.
How it works: Harvest resets the clock via the continuation fund, taking some chips off the table while scoring both more time and fresh capital to further grow, and reap additional returns, on DCA.
By moving an asset into a continuation vehicle, limited partners in older funds in the business can typically liquidate and/or reinvest. New investors, or secondary buyers, also enter the mix.
This lets PE firms retain interests in assets they aren't ready to part ways with, oftentimes because they consider them top performers.
Catch up quick: Harvest bought DCA in July 2015 from Quad-C Management. The dental company has since more than doubled in size, with more than 360 affiliated practices spanning 21 states.
DCA equity is shared at both the parent company and clinic level with dentists, says a source who said the "uncommon" office-level equity structure has helped with biz dev efforts.
Harvest and Mubadala declined to comment, while Jefferies did not return a request for comment.
Go deeper