After Teladoc, Glen Tullman's next M&A move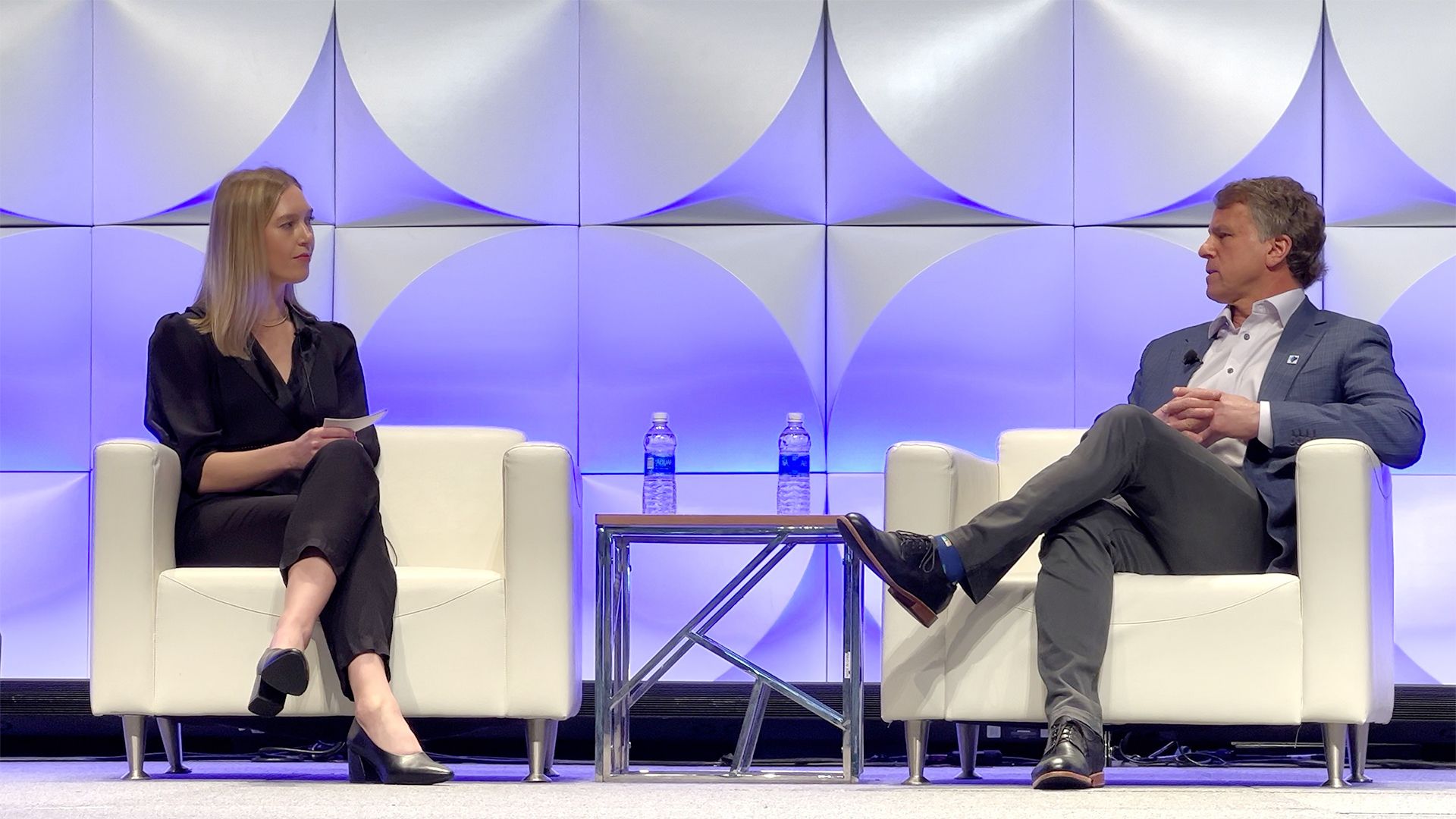 After selling his last company to Teladoc in a whopping $18.5 billion deal, all eyes are on how Glen Tullman will use M&A to unlock value at Transcarent, last valued at $1.62 billion.
Driving the news: Sarah, during a fireside chat at ATA2022, asked Tullman whether the consumer-directed health care startup would consider buying care navigation company Accolade given its recent performance (despite its use of a model Tullman disavows).
Tullman declined to comment on Accolade but said he expects further virtual care consolidation as the market moves beyond payors, navigators and point solutions into what he calls an "integrated experience."
Between the lines: Tullman noted that great companies are essentially being valued at their cash balance, saying "that makes no sense," and hinted that he was considering an M&A move.
"If you have access to capital, now would be a good time to look at those companies, and say, 'What are the assets there, [who] are the people there, and can that accelerate your drive towards a better system of health care?' I expect we'll be active and I expect others will be active as well."
Yes, and: Accolade, after witnessing its worst single-day share drop in history last week, sat with a market capitalization south of $400 million and $366 million of cash on hand.
The plunge, some of which it gained back on Monday, followed a big earnings miss and the loss of its largest customer, Comcast.
Who won the contract remains TBD, but analysts have pointed to emerging competition from newcomers like Transcarent and Sharecare.
Reality check: It's no secret that Tullman doesn't like the "care navigator" label: "I have said many times that you can't navigate a broken system." Also...
Accolade and Transcarent have diverging beliefs when it comes to how they get paid.
Tullman reiterated his belief that Accolade's per-employee, per-month payment model fails to deliver: "People are spending millions on navigators. There's no ROI. That's going to go away."
Transcarent's risk-bearing model, by contrast, shares savings with its employer customers only after a health care service is delivered to a patient.
State of play: Tullman doesn't believe there's a digital health bubble, but said the valuation hype has negatively impacted some businesses — and that could be good news for M&A seekers such as him.
"We have companies today that have been valued at billions and billions of dollars and I think they made a mistake," he says. "It makes it near impossible to get public, [and] it's not good for employees who are getting options at inflated prices."
The good news? Some of those companies "have enough money that now they can focus on running the business," he said. "It may be a blessing in disguise that they don't go public."
Go deeper