Axios Pro: Health Care Policy
September 18, 2023
Welcome back, gang! Today we're looking at the balancing act House Republicans face as they mark up their 2024 budget while trying to make good on a pledge not to touch Medicare and Social Security.
Watch your inboxes tonight for an alert if the House passes the transparency bill as expected.
👾 Download the latest Axios Pro report on key AI laws, lawmakers and companies shaping the future of the technology.
1 big thing: House GOP goes on budget offense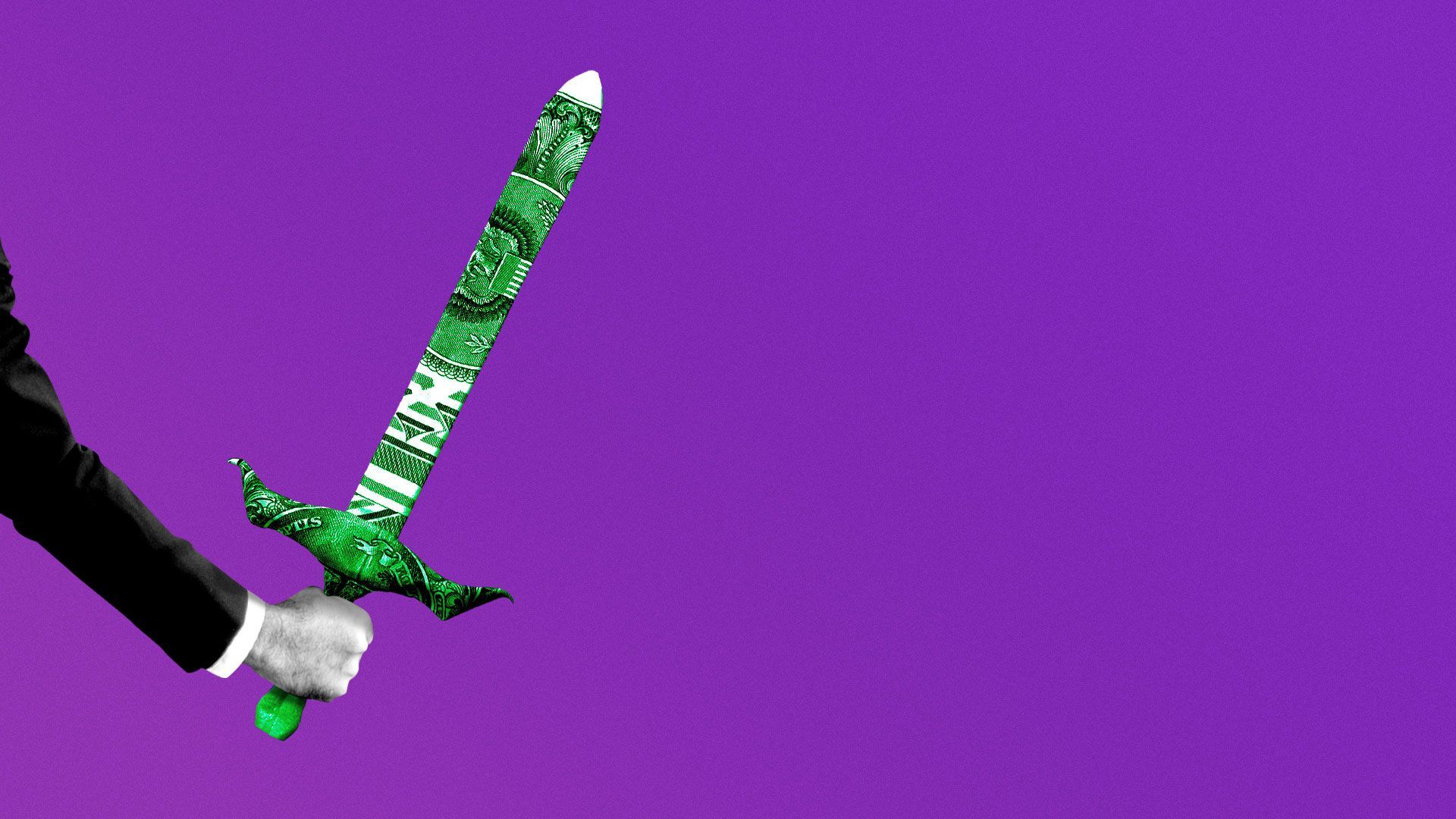 It's budget week in the House Budget Committee — which means another round of creative maneuvering around the political grenade that is Medicare, Axios' Caitlin Owens reports.
Why it matters: There are many ways to reduce Medicare spending without reducing seniors' benefits, but they all tend to get clumped together when it's politically advantageous.
The catch now is that one of these cost-saving policies — site-neutral payments — is a source of bipartisan interest in multiple committees.
Driving the news: The Budget Committee will mark up its 2024 budget on Wednesday, a spokesperson confirmed to Axios.
Chairman Jodey Arrington told Semafor last week that a markup on a balanced budget was "imminent," and that Medicare and Social Security would be untouched.
Balancing a budget without touching Medicare and Social Security would require enormous cuts to every other kind of government spending. But a big question is whether the budget will literally not address either program, or whether it just won't touch seniors' benefits.
Between the lines: The House is due to take up a bipartisan price transparency package today that, among other things, would require equal Medicare reimbursement rates for drugs administered at hospital-owned outpatient facilities and doctors' offices.
That's a small-scale form of site-neutral payments, which will save a few billion dollars over the next decade. But the larger-scale versions would save hundreds of billions of dollars, and are frequently included on lists of how to achieve substantial budget savings.
It wouldn't be surprising if they show up in the committee's budget, along with other policies like reducing payments to Medicare Advantage plans.
The intrigue: Another way to deal with Medicare in a 10-year budget is to assume the program costs the federal government less money over the next decade because of slower cost growth.
A recent attention-grabbing New York Times story explored how Medicare spending growth has been much slower over the last decade than expected, and the per-beneficiary spending has largely leveled off. No one really knows why.
The story raises the question: What if the Congressional Budget Office is overestimating Medicare cost growth and Congress doesn't have to slash spending by as much to balance a budget?
One GOP lobbyist said the committee has looked at using different Medicare cost growth estimates than CBO.
Yes, but: Budgets that assume lower Medicare growth without including policy changes to achieve that lower growth would "be a budget gimmick," said Josh Gordon, director of health policy at the Committee for a Responsible Federal Budget.
View archive