Insulin cap update: Warnock targets year's end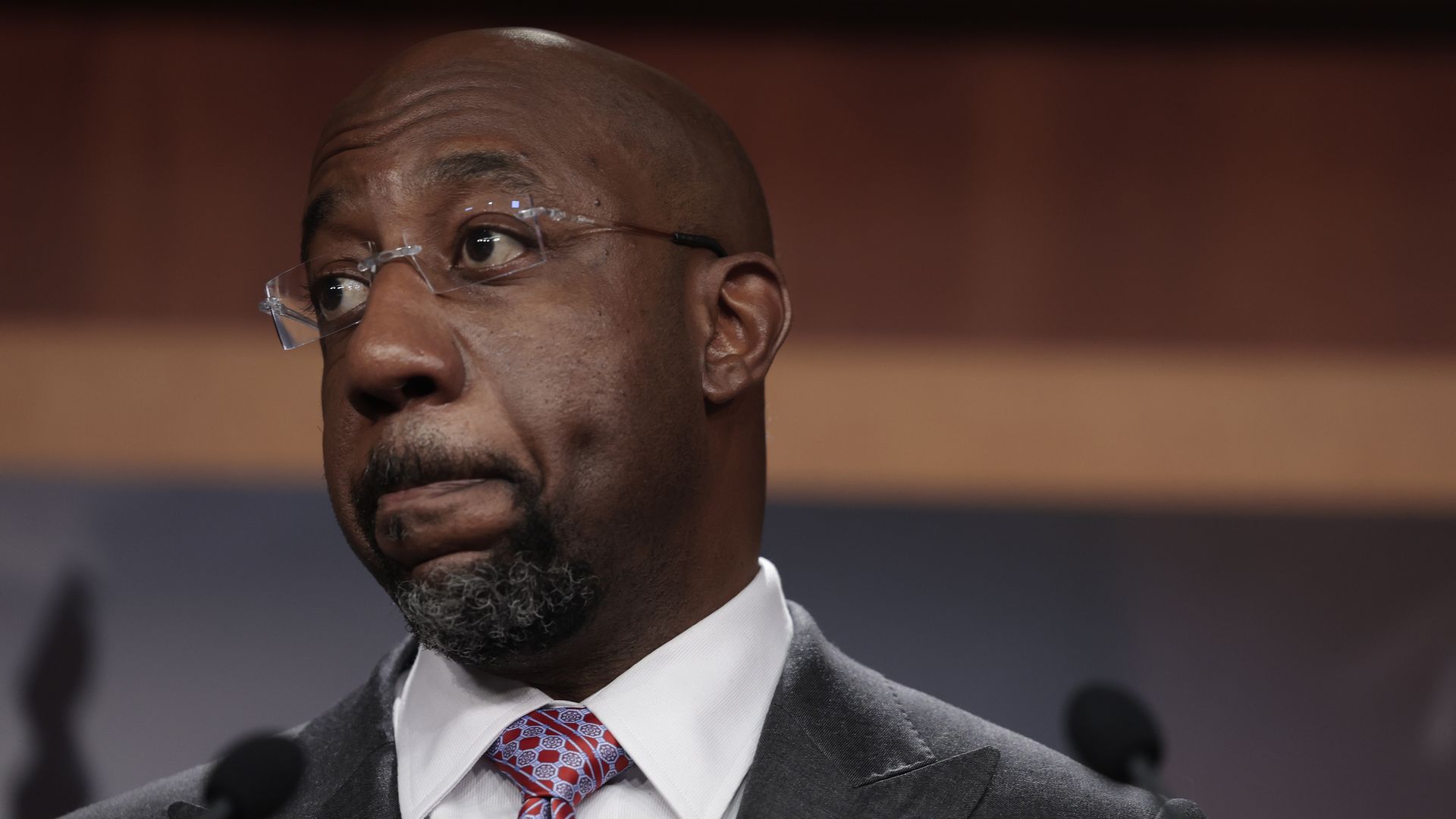 Sen. Raphael Warnock's goal for passing legislation capping insulin costs is the end of the year, and he is hoping to have a full CBO score soon, he told reporters yesterday.
Why it matters: The push to limit patient expenses at $35 per month for people with private insurance or who are uninsured has been ongoing for months.
So far, there has not been movement on the floor, but Warnock's latest comments indicate that talks are taking place behind the scenes.
What's next: Warnock said a key step is getting a full CBO score. The CBO scores the $35 cap for private insurance at $629 million over 10 years, according to Warnock's office, far from an insurmountable amount to offset.
They are waiting for the score for the other part of the bill, providing the $35 cap for uninsured people. HHS estimates that program at $670 million over a decade.
"We've worked with the leader to get that expedited and I hear that we're pretty close, so that's really the next step," Warnock said of a full CBO score. There is still no offset identified, but Warnock said having the full CBO score is a key step to getting the offset.
What they're saying: "My goal is to get this moved, to see this on the floor before the end of the year," Warnock said.
The big picture: The bill, cosponsored by GOP Sen. John Kennedy, now has six GOP cosponsors, including newly-added J.D. Vance and Josh Hawley.
Sens. Jeanne Shaheen and Susan Collins have their own insulin legislation, which will have to be combined somehow with the Warnock-Kennedy measure.
That legislation is also gaining steam, with seven GOP cosponsors, including new additions such as Sens. Chuck Grassley and Mike Braun.
Go deeper