Wyden, Crapo give boost to site-neutral push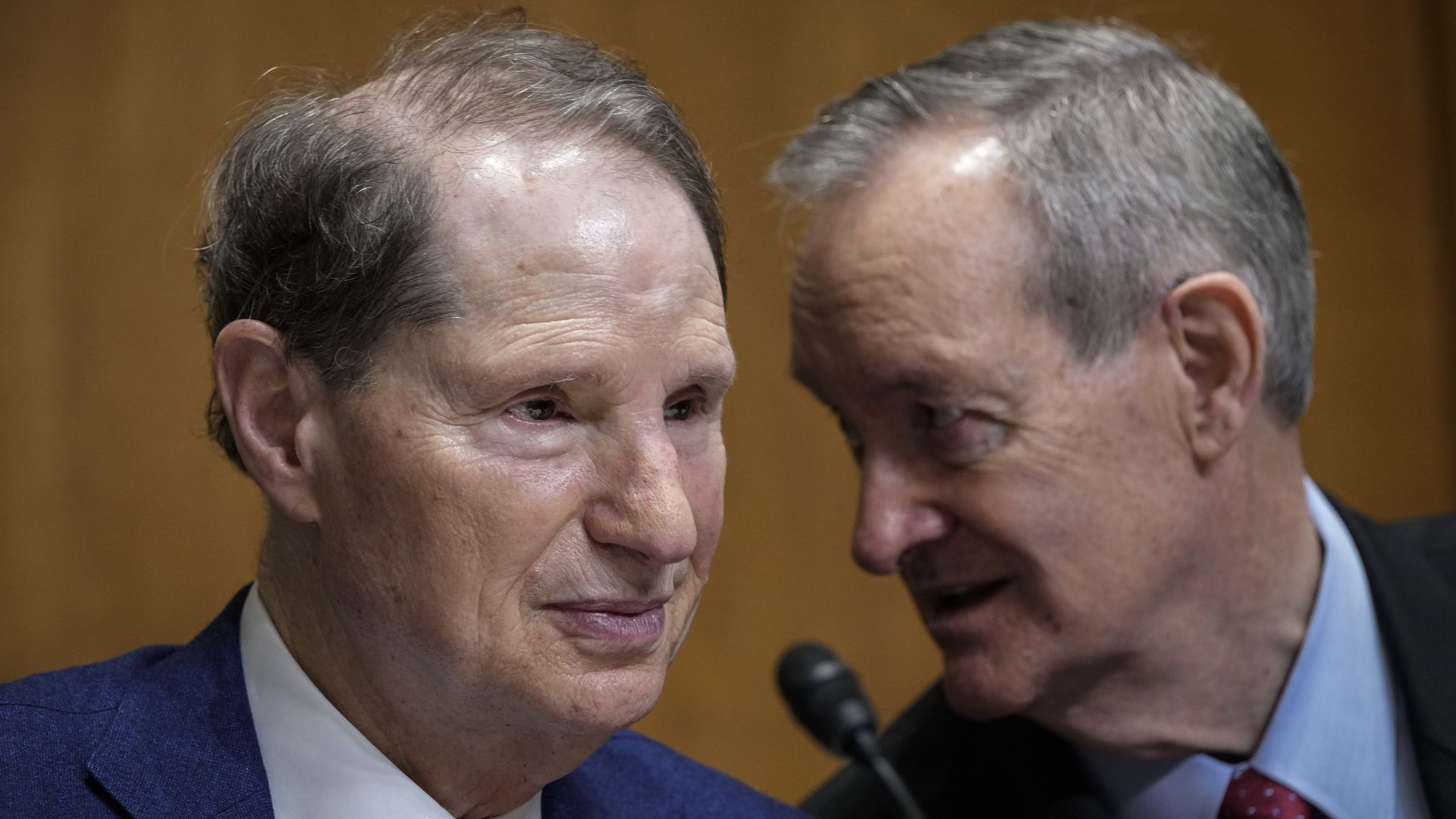 The push for site-neutral payment policies got a significant burst of energy last week when Senate Finance leaders Ron Wyden and Mike Crapo publicly endorsed reforms.
Why it matters: The House has been more active on the site-neutral front so far, so the new comments from key senators is a step forward for the efforts.
What they're saying: The current system "leads to higher costs and you don't get better outcomes, so you get kind of a double whammy, so we're going to be working with you to look at the evidence to see how to proceed," Wyden told Sen. Maggie Hassan, who has been a leader on site-neutral payments, at a markup last week.
"I agree," added Crapo. "This is one of those issues I mentioned earlier that we need to get done."
"The Senate has been a little bit slower," said Sophia Tripoli, senior director of health policy at Families USA, which has been a leading voice for site-neutral payments. "[So] last week was a really important moment ... The site neutral payment work is a case where we have bipartisan support on the House and the Senate side."
The big picture: Site-neutral policies refer to the idea of having Medicare pay the same amount for outpatient services regardless of whether they're delivered in hospital outpatient departments or independent physicians' offices.
The House's bipartisan transparency bill includes a narrow site-neutral proposal, applying the idea to physician-administered drugs.
That has some of the best odds of making it across the finish line if anything on the subject is going to be enacted into law in the coming months.
Yes, but: There are plenty of obstacles remaining, even for that scaled-back idea.
For one thing, the dysfunction around government funding could require multiple continuing resolutions, making it harder to attach health policies than if there was a big end-of-year omnibus.
And of course, hospitals hold significant sway and are fiercely opposed to site-neutral policies that would eat into their reimbursements. They argue hospital-employed physicians in outpatient settings need to be paid substantially more to cover higher expenses.
Still, site-neutral reforms save money and could prove useful if Congress needs offsets to pay for extending policies like community health center funding or delaying DSH cuts to hospitals. (The House site-neutral for drugs proposal saves about $3.7 billion over 10 years per the CBO.)
Hassan, along with Sens. John Kennedy and Mike Braun, has a more sweeping proposal, saving as much as $40 billion, to extend site-neutral policies more widely in Medicare.
Go deeper