1 fun thing: Lunch with Katie Berge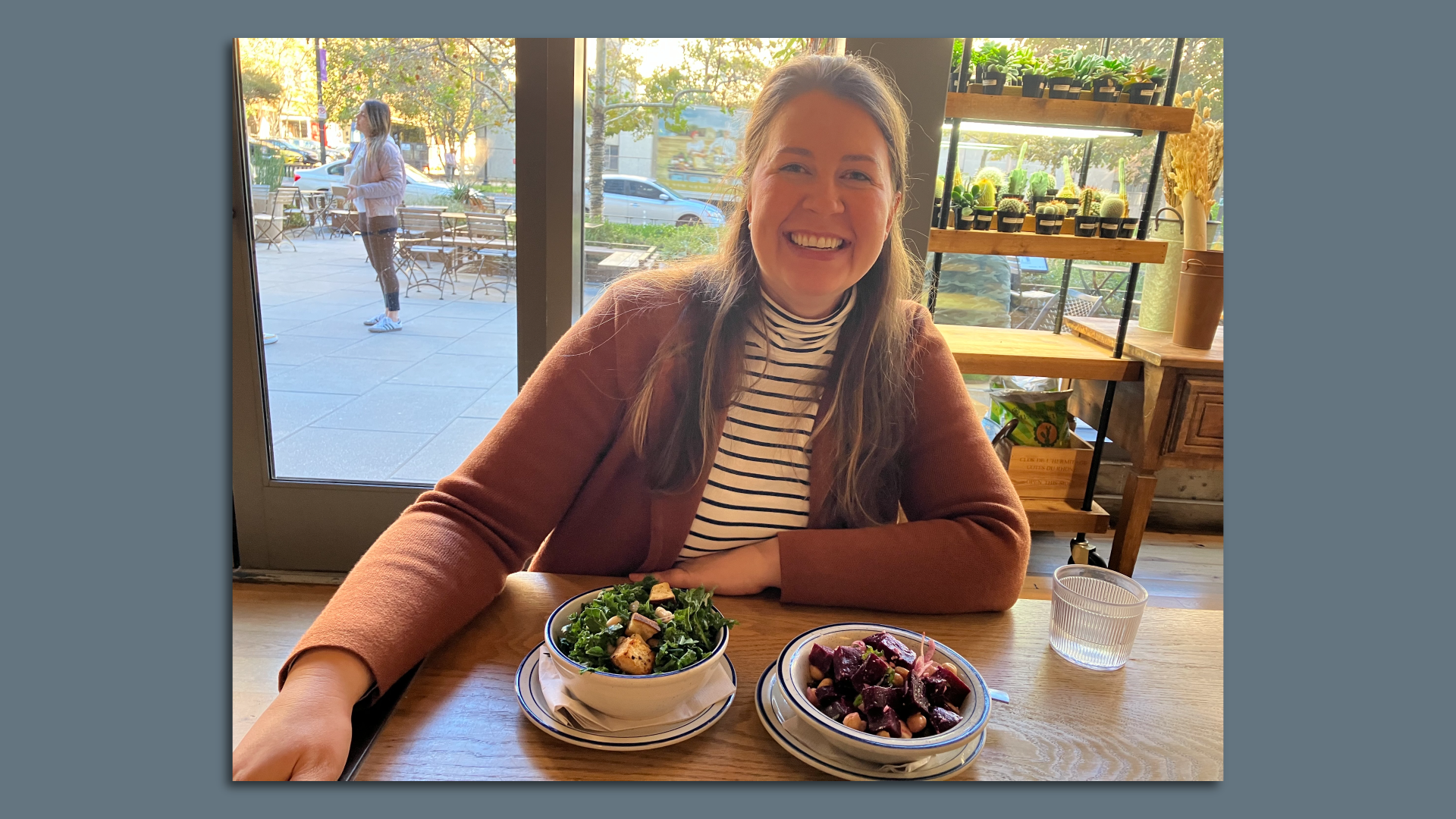 We're back with another lunch Q&A, this time with Katie Berge, director of federal affairs at the Leukemia & Lymphoma Society. She sat down over beet salad at A Baked Joint to tell stories and talk about Hill favorites.
An undernoticed or undercovered issue in health care: I feel like the [No Surprises Act] has really started to fly under the radar ... Recognizing all the physician attacks on it is just like not front-line news anymore, and it's just like this slow kind of chipping away of major patient protective policies. It really grinds my gears.
Go-to lunch spot on the Hill: Senate Chef, you camp out there, it's the highway of everybody you want to see but nobody that wanted to see you. You can just sit down with a Diet Coke and your laptop, I call it my mobile office.
Best celebrity sighting: [Elton John was in town for an AIDS breakfast when she was working for Sen. Tom Harkin.] He was like, I don't know, it's really early in the morning, and I was like, 'Tom, it's Elton John.' He goes, 'You want to meet Elton John?' I was thinking, 'Well I don't not want to meet Elton John.'
[He said] pick me up at 5:30 tomorrow, we're going to go meet Elton John. And I got my picture taken with Elton John, and he had his really terrible toupee and rose glasses. He had these skull and crossbones boots on ... I was well and truly starstruck ... he gave me a hug.
Favorite bar on the Hill and order: I'm a Guinness kind of gal. [At The Dubliner. She learned some tricks to make it taste better while working at a pub in London!]
Cups or Longworth Dunkin? Cups
Good TV show you watched lately? I'm not sure it's good but we've been watching "The Witcher." ... I like a good weird sci-fi something.
Go deeper