Employer group pushes for site-neutral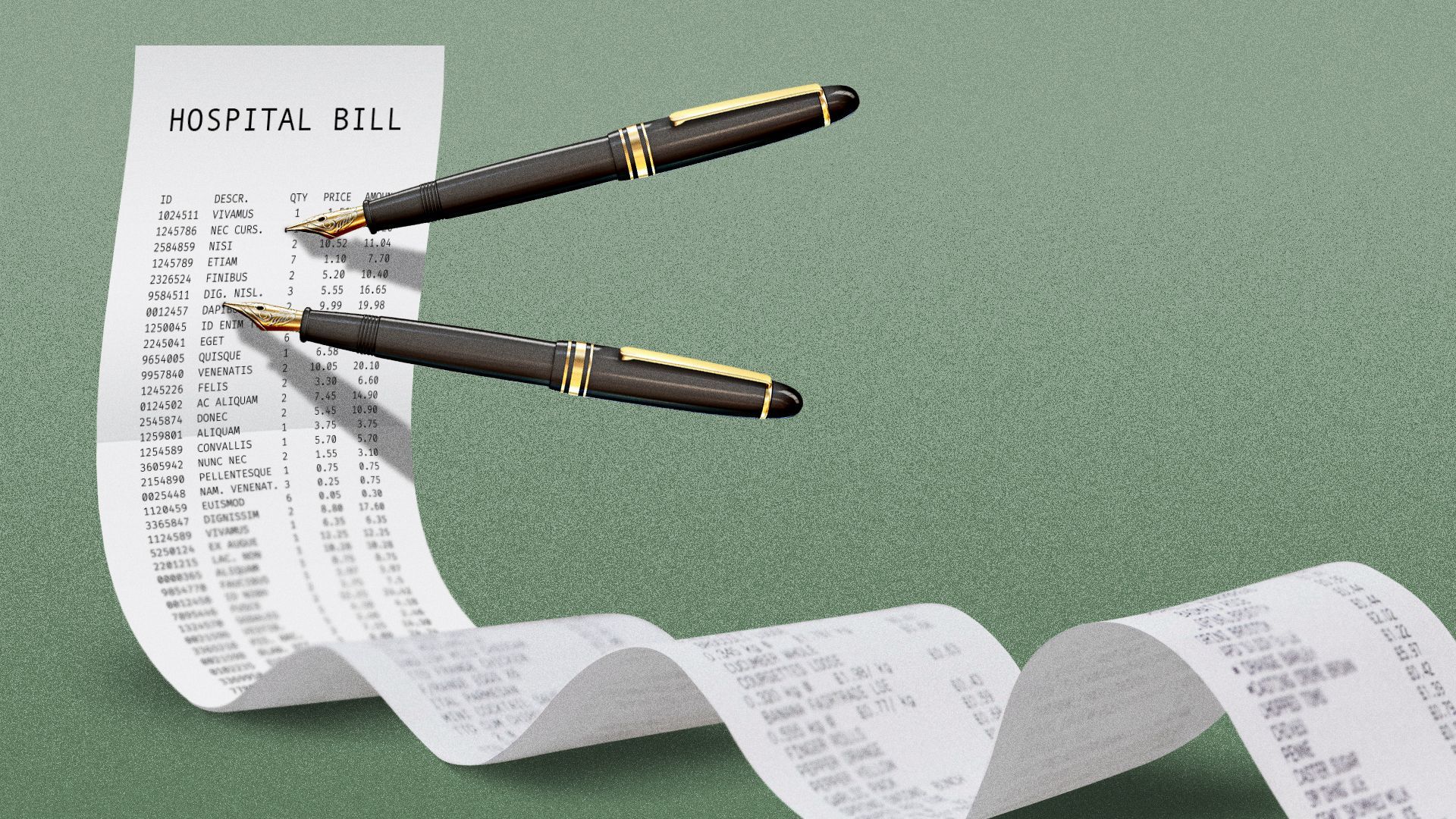 Employers and insurers are using a re-launched advocacy group to ride the momentum building in Congress to address hospital prices and transparency rules.
Better Solutions for Healthcare is one of the newer organizations pushing for site-neutral and other hospital payment reforms.
The group is staffed by the Republican-aligned firm Targeted Victory and the bipartisan communications agency Seven Letter. It has also recently hired two former GOP health staffers as lobbyists.
Its new executive director, Connie Partoyan, who's also president of Targeted Victory, recently sat down with Axios to talk about the group's work. Partoyan previously served as the chief of staff to current House Energy and Commerce Chair Cathy McMorris Rodgers.
What she's saying: "There is consensus around this right now," she said. "There is an understanding that there have been bad actors and we have to figure out, how do we control some of these costs?"
"The solutions really are cracking down on the hospitals," she said. "They are overbilling, overcharging. They're not transparent. I see it as a consumer when I go visit a hospital system and something needs to be done."
The group started in 2018 as a state-level endeavor for employer and business groups to push for lowering health care costs.
"But in April, we really did a big reset to kind of prepare for what's happening on the federal level because we felt there was a lot of momentum around hospitals, the cost of health care, and we really wanted to be part of that conversation," said Partoyan.
Better Solutions enlisted AHIP, Blue Cross Blue Shield Association, the American Benefits Council, National Alliance of Healthcare Purchaser Coalitions and the Public Sector HealthCare Roundtable to join its group.
Zoom in: Better Solutions' main policy priorities include promoting site-neutral facility payments, addressing what critics call "dishonest billing," cracking down on consolidation of corporate health systems and enforcing transparency measures.
The group has endorsed several bipartisan bills involving these policies this Congress.
For the remainder of this year, the group is focused on pushing for the House's transparency bill to get a vote on the floor and also for Senate action, such as the Finance Committee taking up the SITE Act.
Better Solutions also launched a new campaign called "Hospital Watch" in October, hoping to ramp up attention to hospital prices and billing tactics, as well as patient's individual stories.
The other side: Hospitals argue that site-neutral policies would be harmful as systems are already navigating a tough financial environment, Medicare doesn't fully reimburse for how much patient care costs and that outpatient departments provide essential services.
Of note: In August, the group hired two former Senate HELP Republican staff members to lobby to both parties on the hospital issues: Adam Buckalew and Katy Spangler. (Read our breakfast with Buck if you're not familiar with his work.)
Alex Schriver, who left Targeted Victory in August to go to PhRMA, was the previous executive director of Better Solutions.
Go deeper