340B scrutiny grows on multiple fronts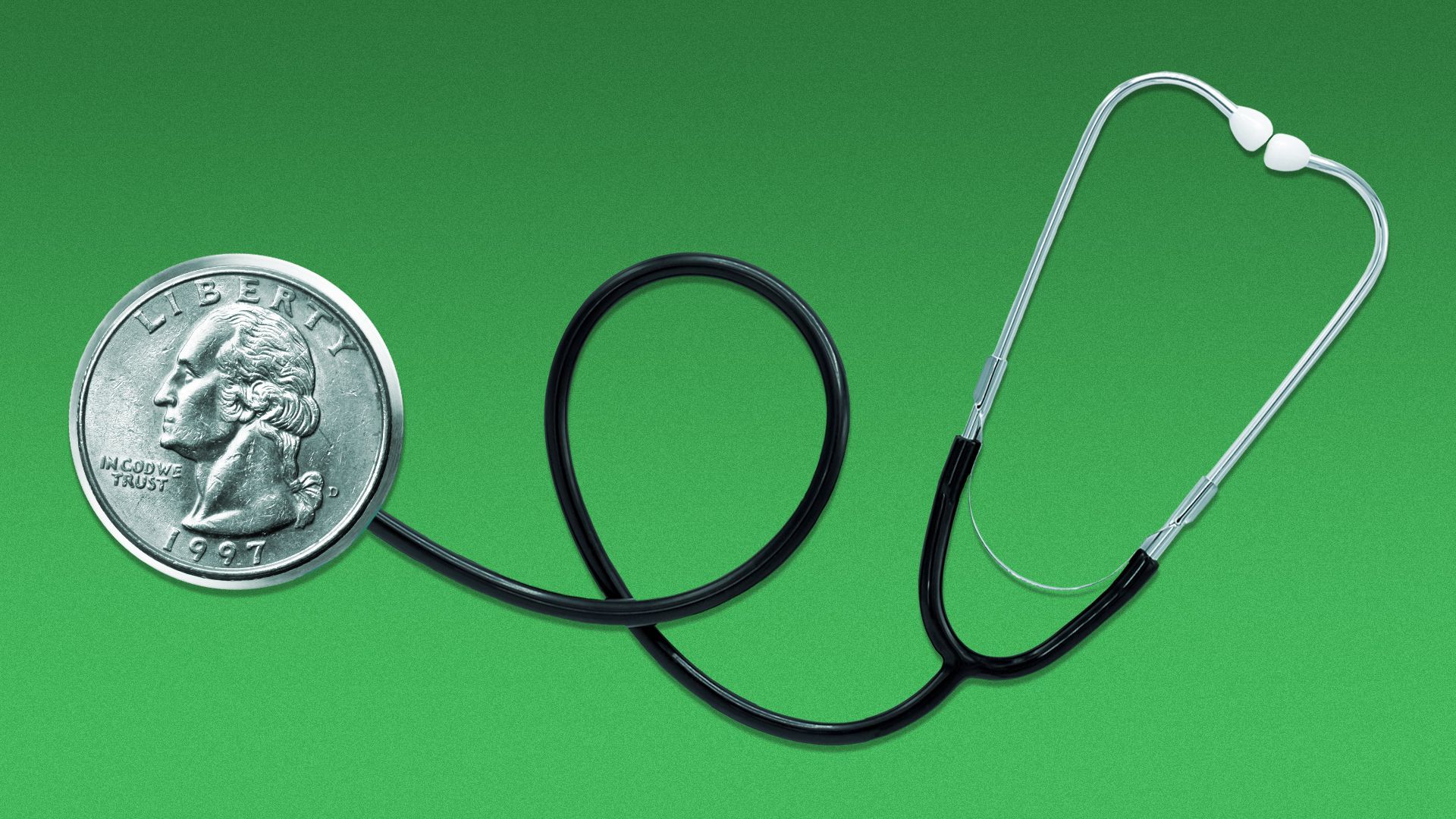 Between legislation and investigations, Congress is ramping up its oversight of the 340B drug savings program, with health experts saying the scrutiny may be an additional vehicle for cracking down on hospitals.
Driving the news: Health, Education, Labor and Pensions ranking member Bill Cassidy recently opened an investigation into two hospitals that are in the 340B program.
Cassidy sent letters to the Cleveland Clinic and Bon Secours hospitals requiring that they share information on how 340B drug savings are used and whether funds are being put back towards patients' health expenses.
Zoom in: Cassidy told Axios that it was premature to answer what his next moves on 340B might be while he's still getting responses from hospitals.
"Obviously we want to know something, but until we know something, I can't tell you what we're going to do next," said Cassidy.
The letters are one of the first instances in years of a senator putting a direct spotlight on specific hospitals for 340B, said Jackson Hammond, a health care policy analyst at the American Action Forum.
State of play: The letters aren't the only novel move by Congress this year. For the very first time, 340B transparency legislation was reported favorably out of a House committee, in an Energy and Commerce mark-up in May.
Aides to Rep. Larry Bucshon, the lead sponsor, told Axios that he has no immediate plans for more legislation in this space, but "continues to believe the program needs more transparency to ensure it is being used to help increase access to care for low-income patients and could perhaps benefit from reforms."
Energy and Commerce Republicans' drug shortage discussion draft, which was released in July, also included several 340B reforms, such as exempting generic sterile injectable drugs from the program and conducting a study on how many drugs in the program cost less than $1.
A group of bipartisan senators also expressed interest in possible 340B legislation by sending out a request for information in June. It asked for input on "policy solutions that would provide stability and appropriate transparency to ensure the 340B program can continue to achieve its original intent of supporting entities serving eligible patients."
What they're saying: "For the first time we've seen real movement and real heat put on hospitals and 340B — really the first time in a very long time," said Hammond. "It's building groundwork."
"The last time people were really talking about it was 2018, but no one was doing investigatory letters. ... This last year has been the first time since we've seen something," Hammond added.
"All of these actions show Congress is taking the issues within the [340B] program seriously," said Darbin Wofford, a health policy adviser at Third Way. "This year has definitely been a shift towards reforming how we pay hospitals."
The big picture: If Congress does pass 340B legislation, it will undoubtedly continue the battle between hospitals and pharmaceutical companies, and the arguments over what the program is actually intended to do.
"340B is intended to help hospitals and other providers that are 340B to be able to stretch their resources... so they can provide more services to more patients," said Maureen Testoni, CEO of 340B Health, a hospital and health system group. "That's not the same as [saying] 340B is only intended to subsidize charity care."
But pharmaceutical companies argue that hospitals are taking advantage of the program, charging patients and insurers more money for the discounted drugs and pocketing the difference while not re-investing in patient care.
Hospitals insist they do use the savings to provide community benefits, which can vary based on the system's location and needs, as well as help make up for unreimbursed care.
What we're watching: There are also several 340B court cases pending, with the potential for the issue to go to the Supreme Court, which would also have implications for how Congress could address the issue in the future.
Go deeper