GOP offers some cautious praise for Cohen at CDC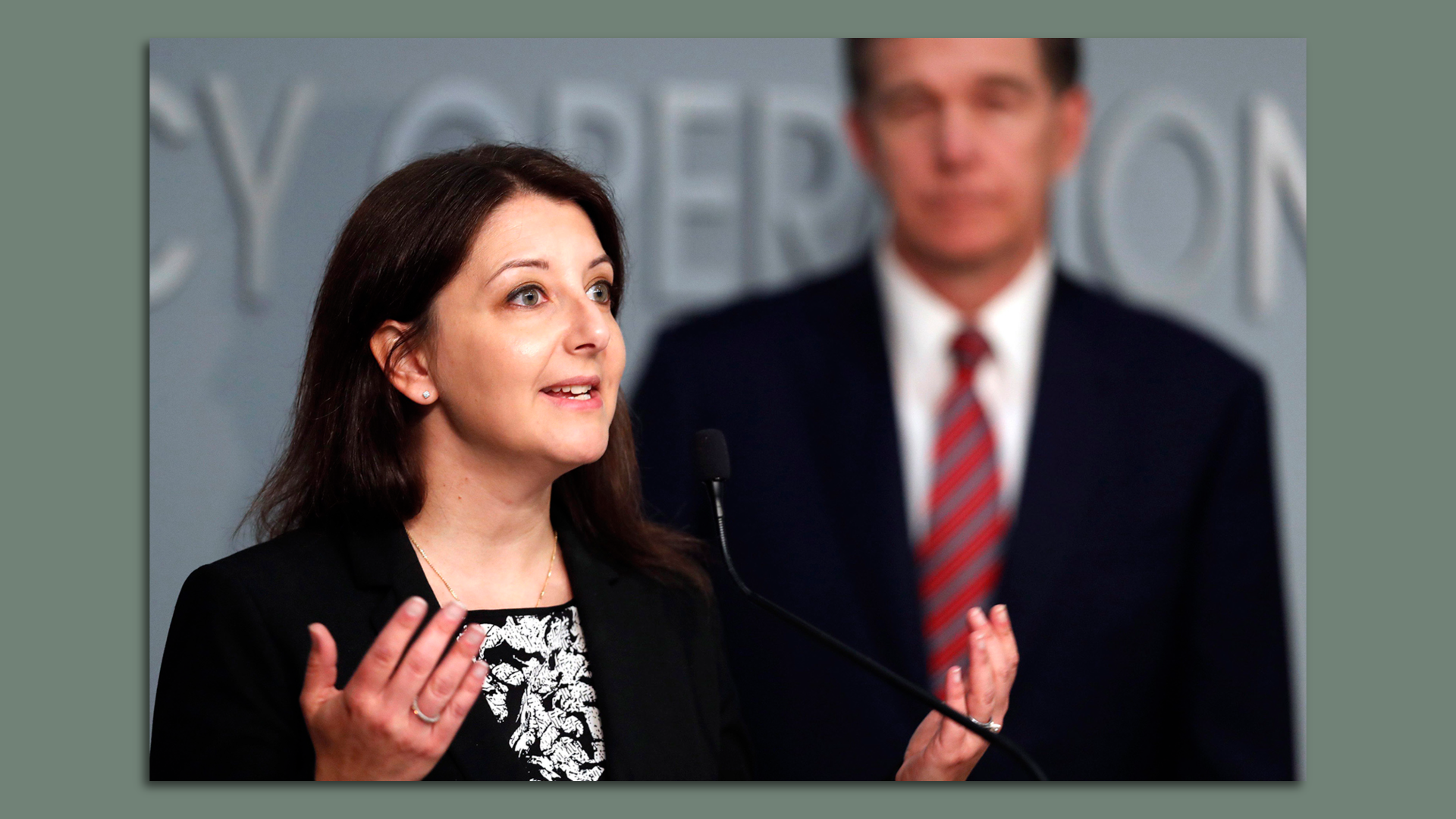 New CDC director Mandy Cohen is winning over some GOP senators as she makes the rounds on Capitol Hill.
Why it matters: COVID-19 plunged the CDC into a fierce partisan battle over public health, but Cohen has more experience navigating political terrain than her predecessor Rochelle Walensky.
What they're saying: "She has interest in doing what I'm focused on with the CDC, which is having far better communication about public health data," Sen. Mitt Romney, who sits on the HELP Committee, told Axios after what he described as a "good meeting" with Cohen last week.
"Our system of getting the detailed data on diseases and age groups and severity is way behind where it should be," he added. "She agreed and has ambition to improve that. We'll see if she can."
Sen. Bill Cassidy, the top Republican on HELP, also said his meeting with Cohen "went well."
"The agency is not as sharp as it once was," he told Axios. "And data is one thing. Now they are attempting to upgrade. ... We've been pushing, if we've invested all this [in electronic health records], why has that investment not borne fruit? And she was broadly in agreement with that."
Reality check: It helps that Cohen's background includes stints as chief of staff at CMS during the Obama administration and secretary of the North Carolina Department of Health and Human Services during the pandemic.
But it's still not going to be all getting along. Farther-right Republicans remain sharply critical of the agency and what they view as its heavy-handed response to COVID-19.
"No more mandates. No more lockdowns. Reform the CDC," Sen. Mike Lee wrote on Tuesday.
Go deeper