Sanders to hold NIH hearing after drug pricing step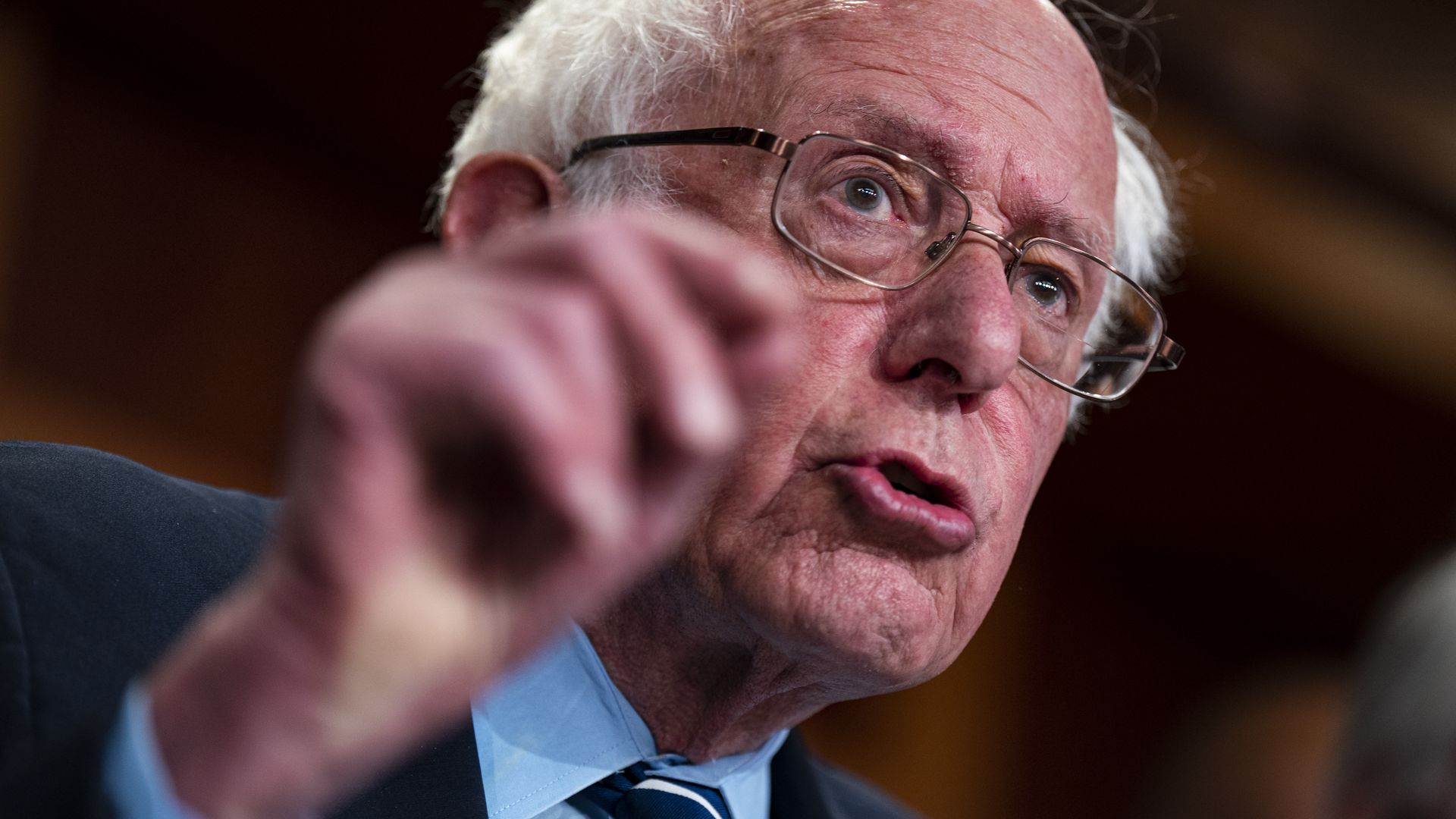 Senate HELP chair Bernie Sanders on Friday said he would schedule a hearing on President Biden's NIH nominee after the administration announced a move to limit the price of a new monoclonal antibody from Regeneron.
Why it matters: It's a major step forward for Biden's NIH pick, Monica Bertagnolli, whose nomination was blocked by Sanders over drug pricing concerns. And the administration's move marks a significant new step to keep in check the price of a COVID-19 countermeasure.
Driving the news: Sanders issued a statement saying he would schedule a hearing in October after HHS on Friday announced a new clause in its contract with Regeneron.
The department said if Regeneron develops a next-generation monoclonal antibody for preventing COVID-19, the list price must be the same or less than the price in other high-income countries.
Sanders has been pushing for similar "reasonable pricing" clauses for all drugs developed with the help of taxpayer dollars, and this is at least a step in his direction.
Sanders also cited a "commitment I received from the White House to keep working to lower the price of prescription drugs," without providing more details.
Go deeper