Rep. Burgess on the new Budget task force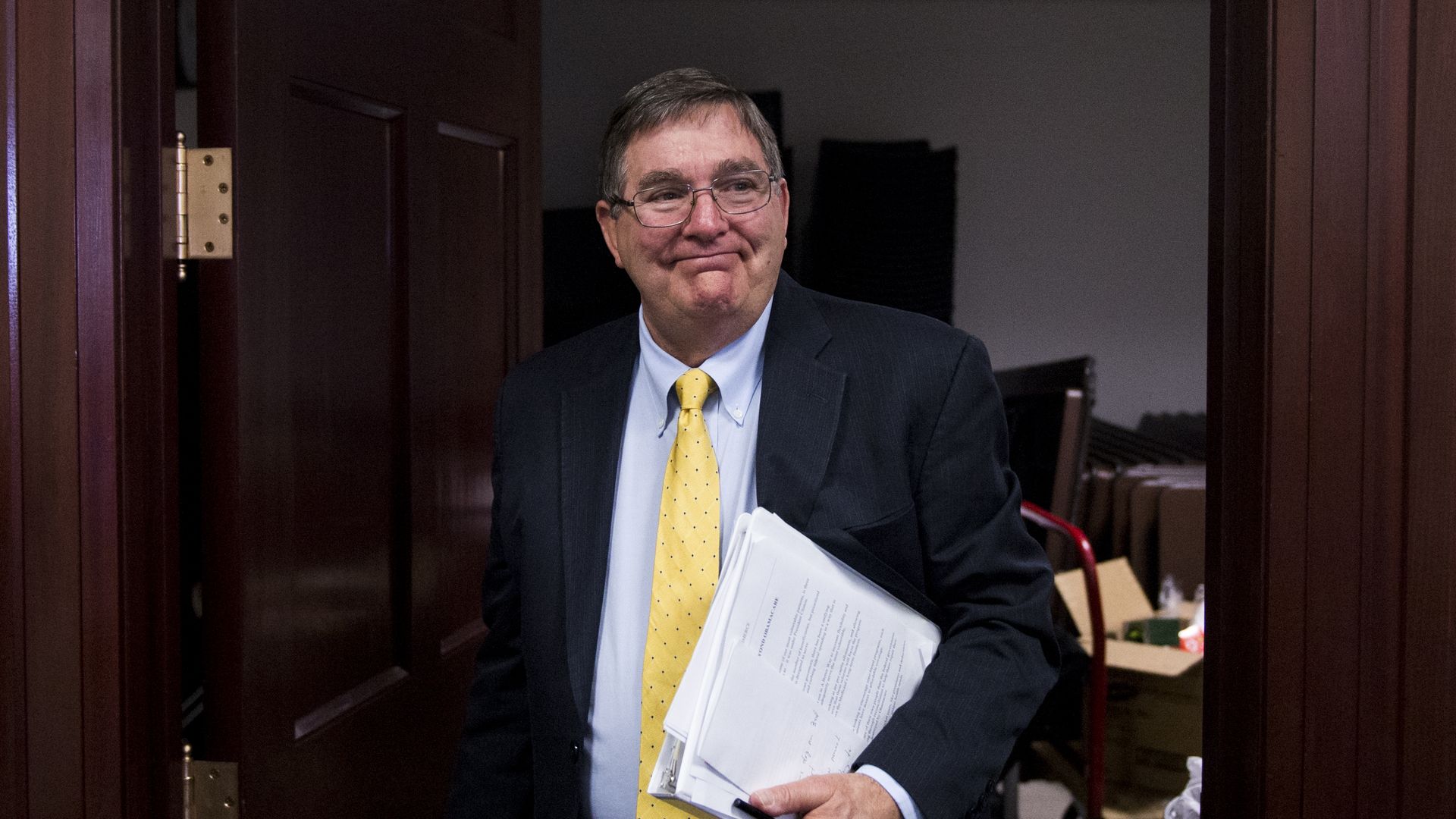 The House Budget Committee announced in August a new health care task force that would serve as an incubator for ways to improve health outcomes and reduce federal spending.
Chair Michael Burgess talked to Axios last week about the panel's initial focus on IRA drug negotiations — and how its six other GOP members want to carefully look at Medicare spending.
On why a new task force was needed: "Look, it's no secret. Whether you are a Republican or a Democrat, we've got to be concerned about the amount of money the federal government is spending and health care is probably one of the biggest brackets of the spending ledger."
"This is an opportunity to look at, dig into and understand some of the drivers on health care costs ... but we've at least got to begin to size up the problem and to get to tackling it."
How it evolved from debt limit negotiations: "It grew organically during all the discussions during the early part of the year. You just can't have these discussions without it coming back to health care."
The other task force members are Reps. Drew Ferguson, Buddy Carter, Lloyd Smucker, Blake Moore, Rudy Yakym and Budget chairman Jodey Arrington.
The starting point: "The thing that's driving the health care discussion today is the president's stuff on the drug price negotiations. That'll be one of the initial early areas where we focus because it's got a lot of people's attention, and there's some significant pitfalls."
"I'd like to see us produce some tangible results, some coherent positions for people to start thinking about."
On whether that means legislation: "The legislative work will still be done in the committees of jurisdiction. This is a way to get a big overview and perhaps some momentum and inform the authorizing committees of jurisdiction where some of the important areas are where we can be delivering change."
He did say there will be hearings and roundtables.
Does reducing health care spending mean cuts to Medicare? "No, but you can be wise about how you allocate resources within a program. That's what a lot of people just assume, 'Hey, you know, we're gonna come in and just cut things.' No. You are going to figure out where you're getting value for your dollar and where you are not, to the extent that there are expenditures that are not delivering what they should, we need to take a closer look at that."
"[HHS] is a massive agency with a massive number of people. It consumes a significant part of our federal budget. The end of the day, nobody's happy. So there really ought to be some opportunities to really make some meaningful change here."
What about re-upping Medicaid work requirements? "This was Bill Clinton's idea back in 1996, when he did welfare reform. A lot of it was undone during the Obama administration and we have to ask the question, has this been helpful or unhelpful? And that's one of the questions that we will be asking."
On overall interest: "I've been impressed with the people that have, just since the press release was put out, ... contacted me and that have got ideas and said, 'I'd like to submit them to you or I'd like to come in and be a part of this.'"
"So there is a lot of pent up demand to tackle the problems caused by health care in this country."
Go deeper