Dems sound alarm on taking back COVID funds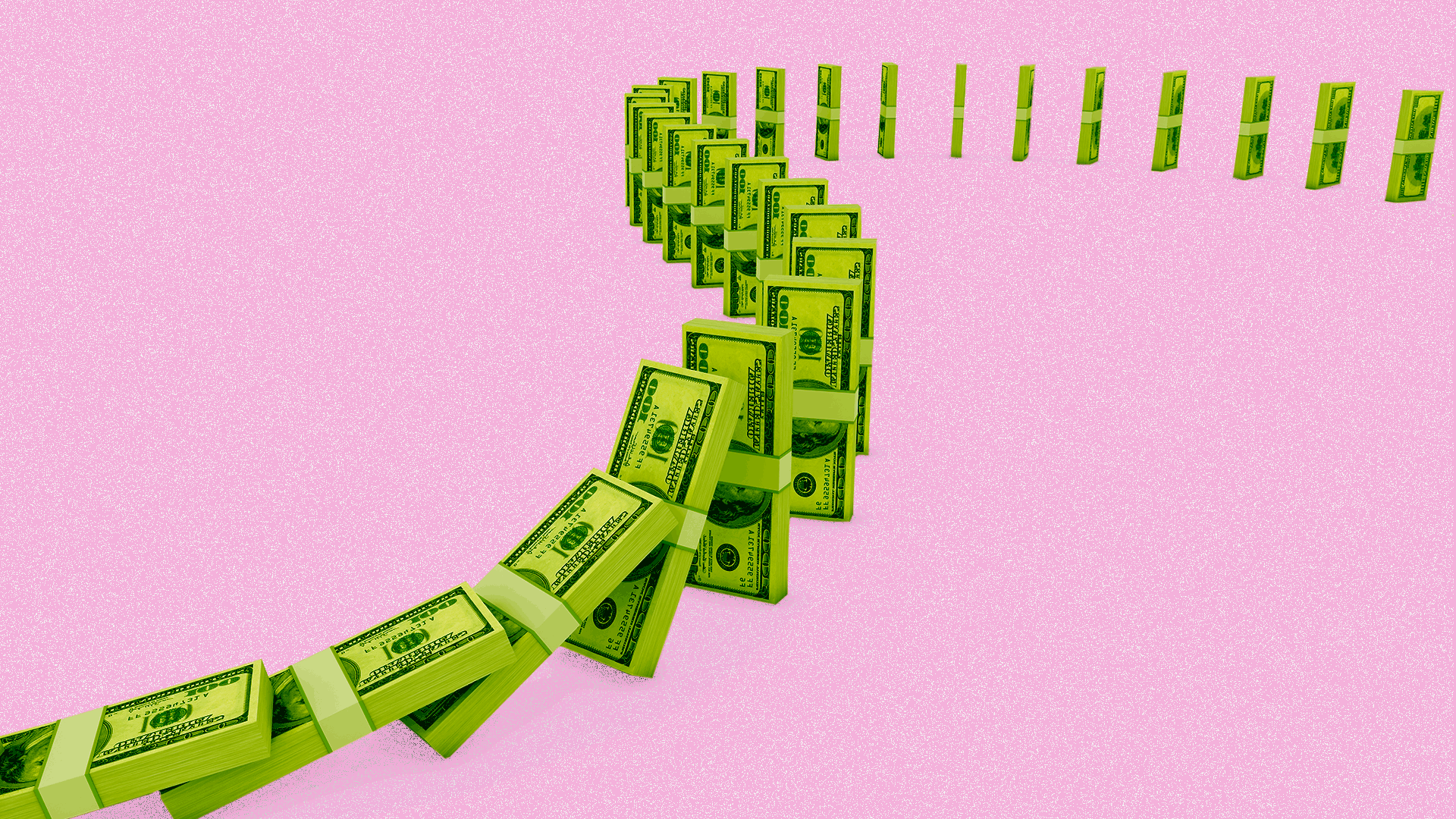 Taking back unspent coronavirus funds was supposed to be the low-hanging fruit of a debt limit deal — but now some Democrats are warning that doing so could have serious consequences for Americans.
Why it matters: The COVID-19 relief funds are likely to be part of any debt ceiling compromise — but they've been overshadowed by more contentious issues like spending caps and Medicaid work requirements.
The details: House Appropriations ranking member Rosa DeLauro recently released a list of the programs and initiatives that would be affected if the COVID-19 funds were rescinded. Among them:
Oversight of pandemic relief funds conducted by inspector general offices across agencies and the GAO
Health, mental health and public safety services for Native American tribal communities
Rural health care systems and animal COVID-19 surveillance programs
FDA and HHS funding for work on vaccines and therapeutics on future coronavirus variants
Provider relief fund for safety-net and rural hospitals and nursing homes
Medical supplies in the Strategic National Stockpile
CDC funding for global disease detection and infectious disease rapid response program
Veterans Affairs health care services funding
What they're saying: "They want to take everything back," DeLauro told Axios. That may be possible, she said, in cases where "we're done with something, but you've got to be discerning, you've got to take a look at the whole thing rather than a blanket statement."
"Quite frankly, I don't even think that they know what is in all of that. They just said, Oh yeah, rescission and be done," DeLauro added. "That's a discussion for appropriations. Let's deal with it in appropriations. It does not have to be a discussion connected with the debt ceiling."
Senate Appropriations Chair Patty Murray told Axios the funds are "obviously something that we can talk about, but a lot of it has already been contracted."
Senior Biden administration officials have also warned that recouping unspent COVID-19 public health funds would hamper the country's ability to prevent and treat sexually transmitted diseases, officials told Politico.
Yes, but: Other Democrats — including Steny Hoyer, who serves on Appropriations — are more willing to compromise on this point.
"We appropriated a lot of money, and if we have funds that are not obligated and are not used, it's a reasonable request," Hoyer told Axios.
Speaker Kevin McCarthy's office didn't respond to a request for comment.
Reality check: Despite Democrats' concerns, President Biden has signaled an openness to rescinding COVID-19 funds, making it a likelier target than other GOP priorities like Medicaid work requirements.
"The answer is I'd take a hard look at it, because there's still — we don't need it all, but the question is what obligations were there made — commitments made, the money not disbursed, etc.," Biden told reporters May 9 after a meeting with congressional leaders. "It's on the table."
What we're watching: Would clawing back unobligated COVID-19 funds actually make much of a dent in the federal deficit?
Our thought bubble: Compared with the country's current $925 billion deficit, unspent COVID-19 funds are a pretty small piece of the puzzle.
Go deeper