Member spotlight: Sheila Cherfilus-McCormick on defibrillator access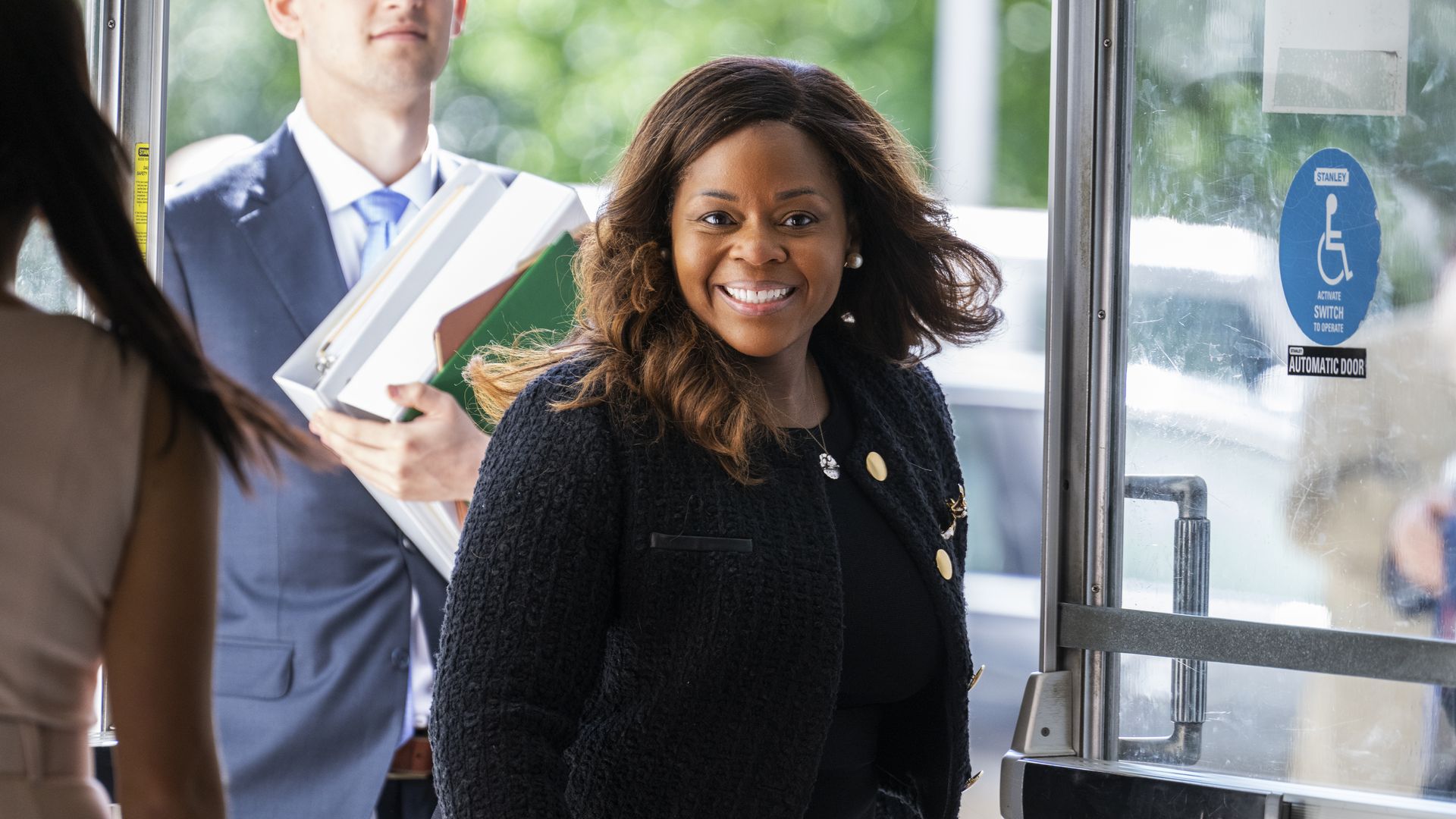 Rep. Sheila Cherfilus-McCormick is a former health care CEO who was first sworn into Congress in January 2022 after winning a special election.
What she's saying: Now she's pushing legislation on the issues she's most passionate about, which include expanding automated external defibrillator (AED) access and reducing teen vaping, as she told Axios in a recent interview.
On entering as a freshman when Congress was already in its second year of a session: "I think the first year was like, it felt like, what's the right word for it? You're thrown into an abyss or a fire, you just dive into it. So you have to kind of learn quickly."
On her new AED bill: "When I saw Damar Hamlin have his issue on the [field], it reminded me of my own kids when I used to go to soccer ... So I just became more of like a mom on a mission to make sure that we can do these little things that actually have a big impact."
On her teen vaping bill: "We can't sit by idly and allow this to happen, and then turn around and say, 'hey, our health care budget is too big' ... when we are literally funneling sick children into our health care systems."
Details: The AED bill would allow HHS to provide grants to schools to purchase AEDs and also start staff training and heart screening programs for student athletes.
Of note: Cherfilus-McCormick was previously the CEO of Trinity Health Care Services, a Florida home health care company, and practiced health care law — both experiences which helped inform her policy positions.
"When I came into health care, I really saw the advantages of health care technology or health care IT and with those advantages, we saw some of the walls deteriorating when it came to accessibility ... I think it's really the mission of this generation to make sure everyone has access," she said.
As a member of Congress, she now understands more of what happens on the federal level when it comes to Medicaid and Medicare. But from her on-the-ground work at the company, she says she also realizes that "even though we might have the best intention with legislation, implementation might be totally different than what we intended."
1 fun thing: Cherfilus-McCormick said she doesn't have a favorite Capitol food dish, but she does love to DoorDash the salmon and quinoa from Busboys and Poets when she's working late in her Cannon office.
Go deeper