E&C Dems have objections to health bills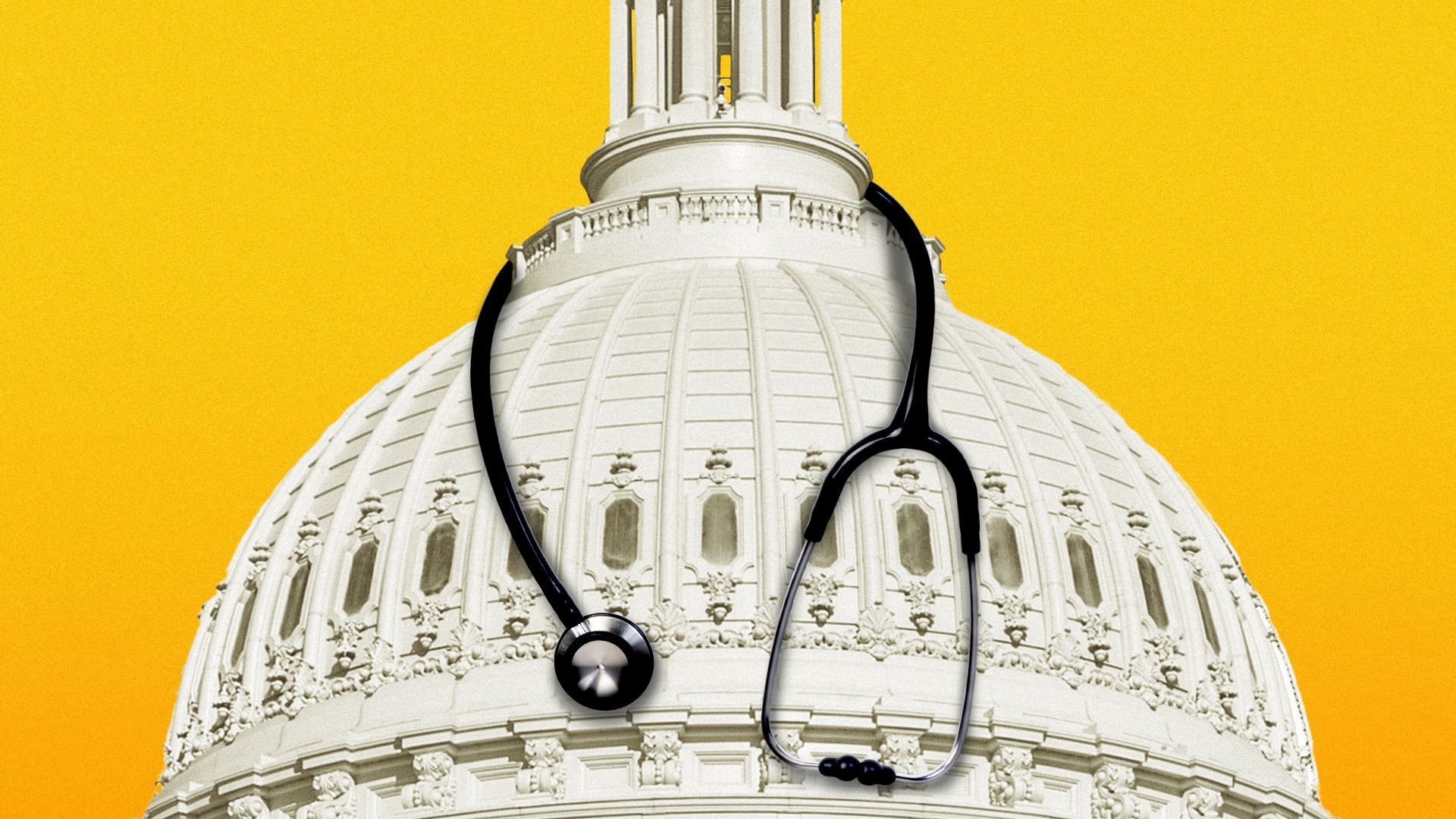 Democrats on the Energy and Commerce Committee have objections to a number of the measures Republicans on the panel released Wednesday for next week's hearing on health care cost legislation, according to a House Democratic source.
Why it matters: The objections mean that while Republicans are hoping for a bipartisan hearing on the legislative options, the hearing might not actually turn out that way.
The objections are on both process and substance, the source said, including that Democrats have not been able to offer enough input on the slew of measures, and have policy disagreements on a number of the proposals.
It is not yet clear what Democrats' substantive objections are.
The range of measures includes bills on hospital and insurer price transparency, site-neutral payments in Medicare, and PBM reform.
The hearing comes as House Republicans have separately put forward a debt ceiling proposal that includes Medicaid work requirements. Many of the measures to be considered at next week's hearing, while potentially far-reaching, do not fall as clearly along partisan battle lines.
What they're saying: "Our priority is to lower costs for patients, and we will continue to work in a bipartisan fashion," an E&C GOP spokesperson told Axios when asked about Democrats' concerns.
The health care consumer group Families USA gave a supportive statement when asked for its thoughts on the bills released Wednesday.
"In general, we are very supportive of E&C's bipartisan efforts to take on abusive health care prices driven by big health care corporations that will address our nation's affordability crisis and help to lower health care costs for our nation's families," Families USA executive director Frederick Isasi told Axios.
"We are particularly interested in efforts to improve price transparency and extend site neutral payments, both of which have had bipartisan support in the past."
The bills take on some powerful health care industry interests, including hospitals.
"Hospitals cannot sustain further cuts and meet the needs of their communities — whether it's keeping their doors open 24 hours a day, 7 days a week; bolstering a burned-out workforce; or providing care for the millions of patients seeking behavioral health services," the American Hospital Association said when asked about the site-neutral measures.
Go deeper