Member spotlight: Robin Kelly's maternal health fight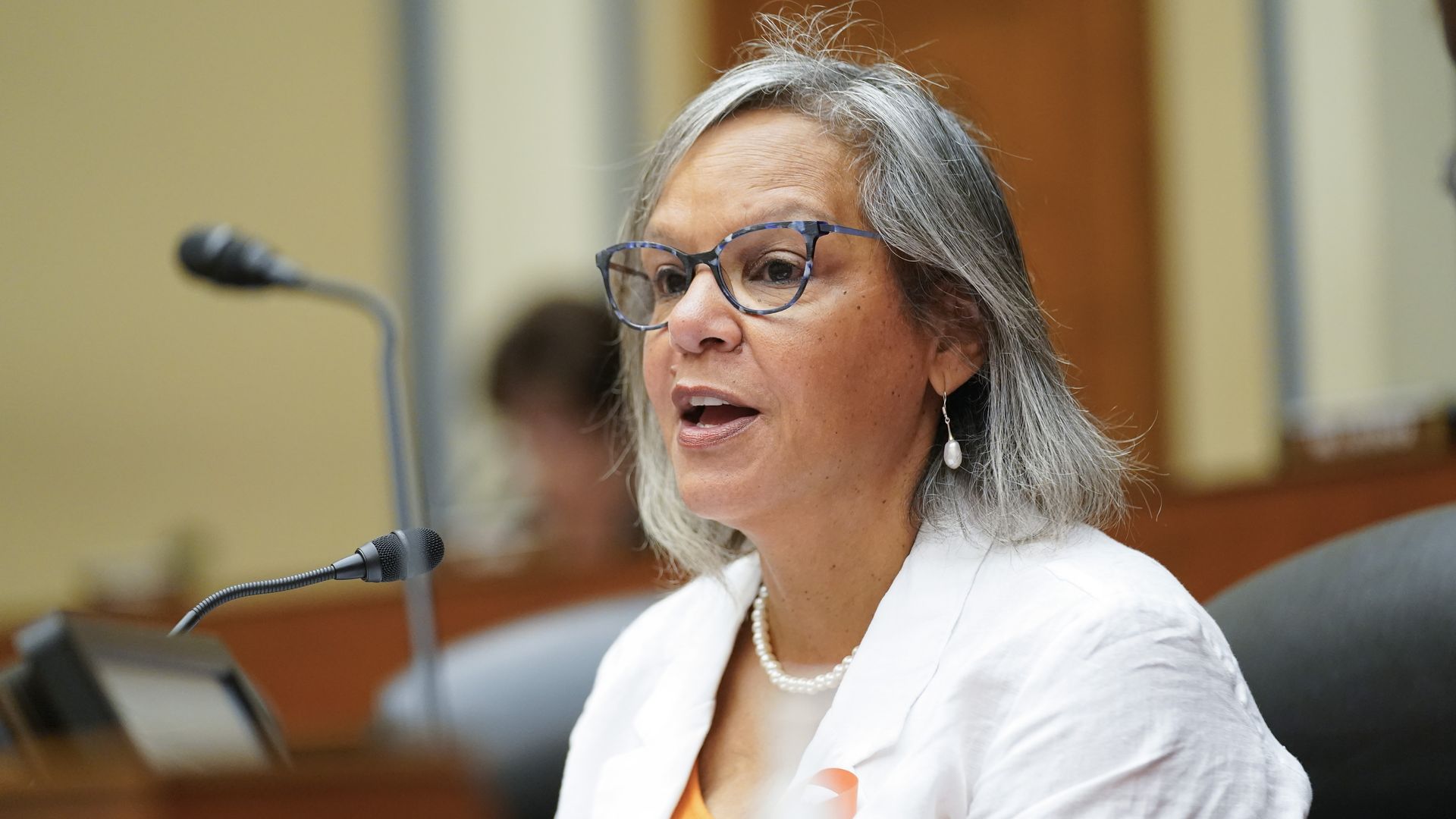 Rep. Robin Kelly is on a mission to improve maternal outcomes in the United States.
Where it stands: The Illinois Democrat has a big task at hand: According to the CDC's National Center for Health Statistics, 1,205 people died of pregnancy-related causes in the U.S. in 2021 — a nearly 60% increase since 2019.
The rate of maternal mortality for Black women in 2021 was nearly triple the rate for white women, according to the CDC.
Last year, Kelly helped secure a permanent option for state Medicaid programs to cover people for up to 12 months postpartum. "I consider that a big win, but I'm looking for more," she told Axios.
So far, 3o states have gotten federal approval to extend their Medicaid postpartum coverage from 60 days to a full year. Kelly eventually wants all 50 states to be required to expand, she said.
What's next: Kelly plans to reintroduce her signature maternal health legislation, the MOMMA's Act, this Congress. Some of its policies have already passed, but she wants to get more provisions signed into law and add language about workforce diversity and postpartum mental health.
Kelly also became co-chair of the Bipartisan Maternity Care Caucus this month. She said she wants the group to work on issues such as increasing the maternal health care workforce, improving mental health and making more space for midwives and doulas in the birthing process.
Flashback: Kelly's interest in maternal mortality as a policy issue started around 2016, after talking about it with a close constituent.
"As a mom and a grandma myself, I just couldn't believe that the United States ranked like it did, and that women were dying like they were," Kelly said. "It was safer for me to have my baby than for my two stepdaughters to have their babies."
Don't forget: Kelly's health care portfolio stretches beyond pregnancy and early parenthood. She's on the Energy and Commerce health care subcommittee and serves as chair of the Congressional Black Caucus health care brain trust.
She's an advocate for clinical trial diversity. Her legislation requiring pharmaceutical companies to include a clinical trial diversity plan if they're submitting new drug, device and biologic applications to the FDA passed in the December omnibus package.
Kelly also views gun violence as a public health issue and advocates for more prevention legislation.
Go deeper