House GOP lowers its sights on health cuts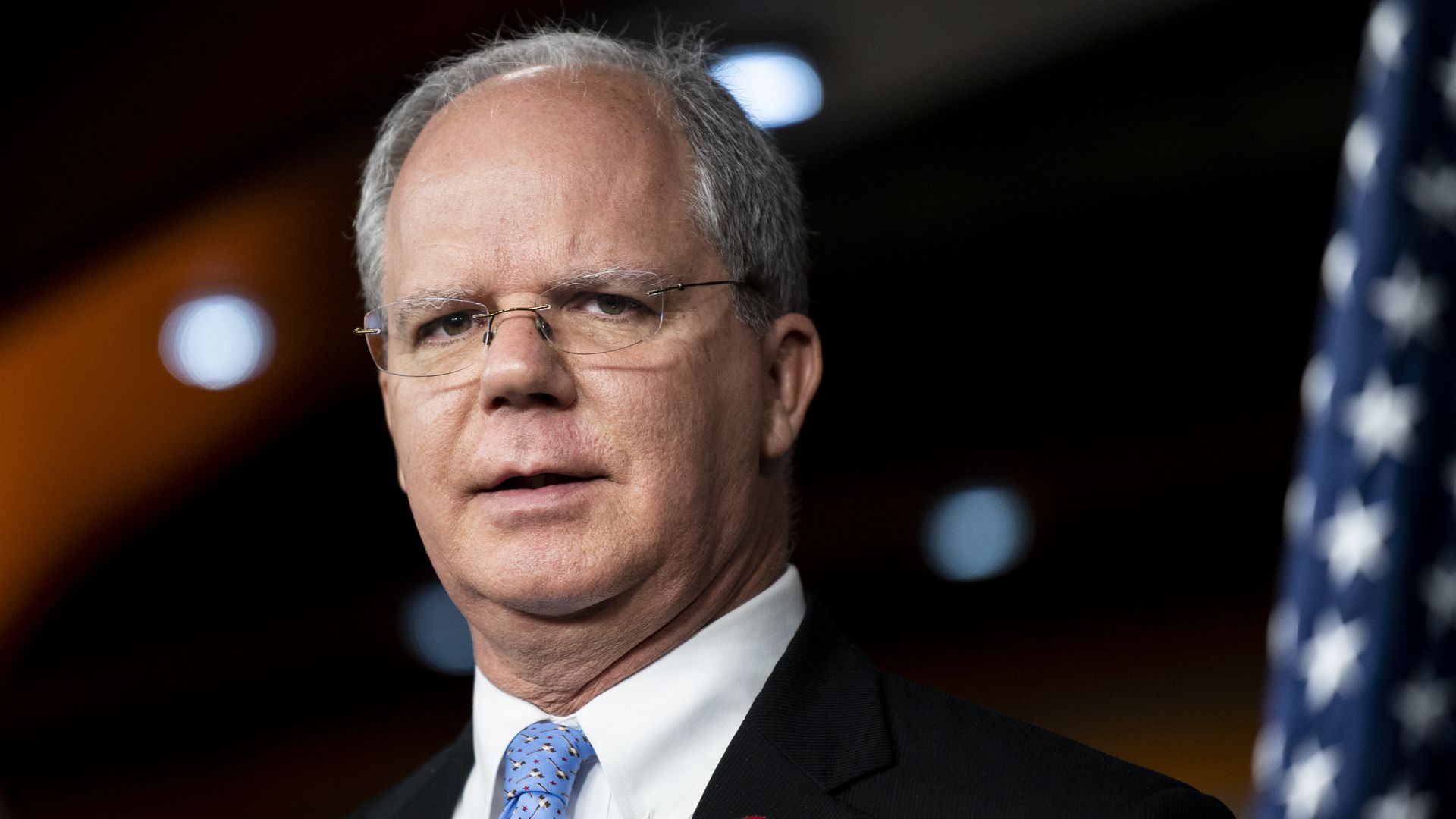 Remember when we were going to have a vicious, economy-paralyzing partisan fight over Medicare and other big spending cuts to raise the debt ceiling this summer?
Now, House Republicans are telling us that work requirements for Medicaid is probably as far as they'll go on cutting health care spending. And they're not necessarily clear on what those would look like.
Why it matters: When Republicans took back the House, they talked a big game of bringing back fiscal responsibility to Washington and reining in spending. But it turns out it's hard to find health care cuts that aren't politically toxic.
They already backed away from Medicare pretty quickly, but after a political scolding from President Biden and a GOP retreat to strategize on policy, they're really not talking major health care cuts or structural changes at all.
What they're saying: "Work requirements are going to be included. Republicans believe that we need to be adding work requirements. We're still working on the details," said Energy and Commerce Chair Cathy McMorris Rodgers.
Asked if that included Medicaid, she responded, "Oh, I think yes."
And what about per capita caps? "I would prefer other solutions to protecting Medicaid," she said.
Here's Rep. Brett Guthrie, health subcommittee chair for Energy and Commerce: "I want to see where it's something that helps people work themselves off of Medicaid. I think that would be helpful."
Asked for details on what that would look like, Guthrie said: "No, we just got more of a kind of a concept of it.... We have a lot of people on Medicaid for different reasons. We have the expansion population. To me, it would be the able-bodied and people able to work."
And here's House Budget Chairman Jodey Arrington, keeping it general: "Work requirements are being considered amongst all means-tested programs. What we can get 218 for, I'm for," he told reporters after a budget hearing this week, that discussed work requirements at length.
Some House Republicans aren't even specific about whether they want Medicaid work requirements or just work requirements generally.
"I don't know the specifics about Medicaid, but certainly work requirement as it relates to SNAP, 18- to 49-year-old able-bodied adults without dependents, no disabilities, no children at home," said Republican Study Committee Chair Kevin Hern.
The big picture: The shrinking ambitions were clear this week when Speaker Kevin McCarthy tweeted out a letter to President Biden listing his ideas for negotiation on the debt limit — including "strengthening work requirements for those without dependents who can work."
Rep. Bob Good, a member of the House Freedom Caucus, said the caucus urged McCarthy to put work requirements in the letter. Asked if it included Medicaid, Good said: "Absolutely, all of it. Medicaid, SNAP or food stamps, welfare generally."
For now at least, that seems to be it for health care in the debt ceiling negotiations.
Asked if there was any other health care spending being put on the table for either the debt limit or the budget, Guthrie said: "Right now Medicaid, and really just getting work requirements."
"Medicare and Social Security have been taken off the table, so at this point yes, it's really only Medicaid," said Rep. Buddy Carter.
McCarthy has consistently insisted that cuts to Medicare are "completely off the table" in debt ceiling negotiations.
Yes, but: It's still possible Medicare changes could be brought up in the Republican Study Committee budget, Hern said.
He said the group's proposal will balance the budget in 10 years, though he insisted that "we are not going to cut benefits that have been earned by our seniors."
"We've historically looked at Social Security reforms and Medicare reforms," Hern added, referring to the RSC budget and how he wants to ensure Medicare solvency.
Reality check: The last time Republicans tried to implement Medicaid work requirements in the 2017 ACA repeal bill, the overall effort failed.
It's also possible that Republicans may not even end up voting on a budget resolution before the Treasury Department hits its default deadline, as Punchbowl News reported this week. Plus, budgets are largely symbolic anyway.
The other side: "If they're looking to work requirements to actually reap savings, the history of the last 25 years shows that they really don't. So I would have to see the specifics. But in the grand scheme of things, we're talking about an incredibly small amount of money," said Rep. Brendan Boyle, ranking member of the House Budget Committee.
Go deeper