McCarthy cites work requirements in debt limit letter to Biden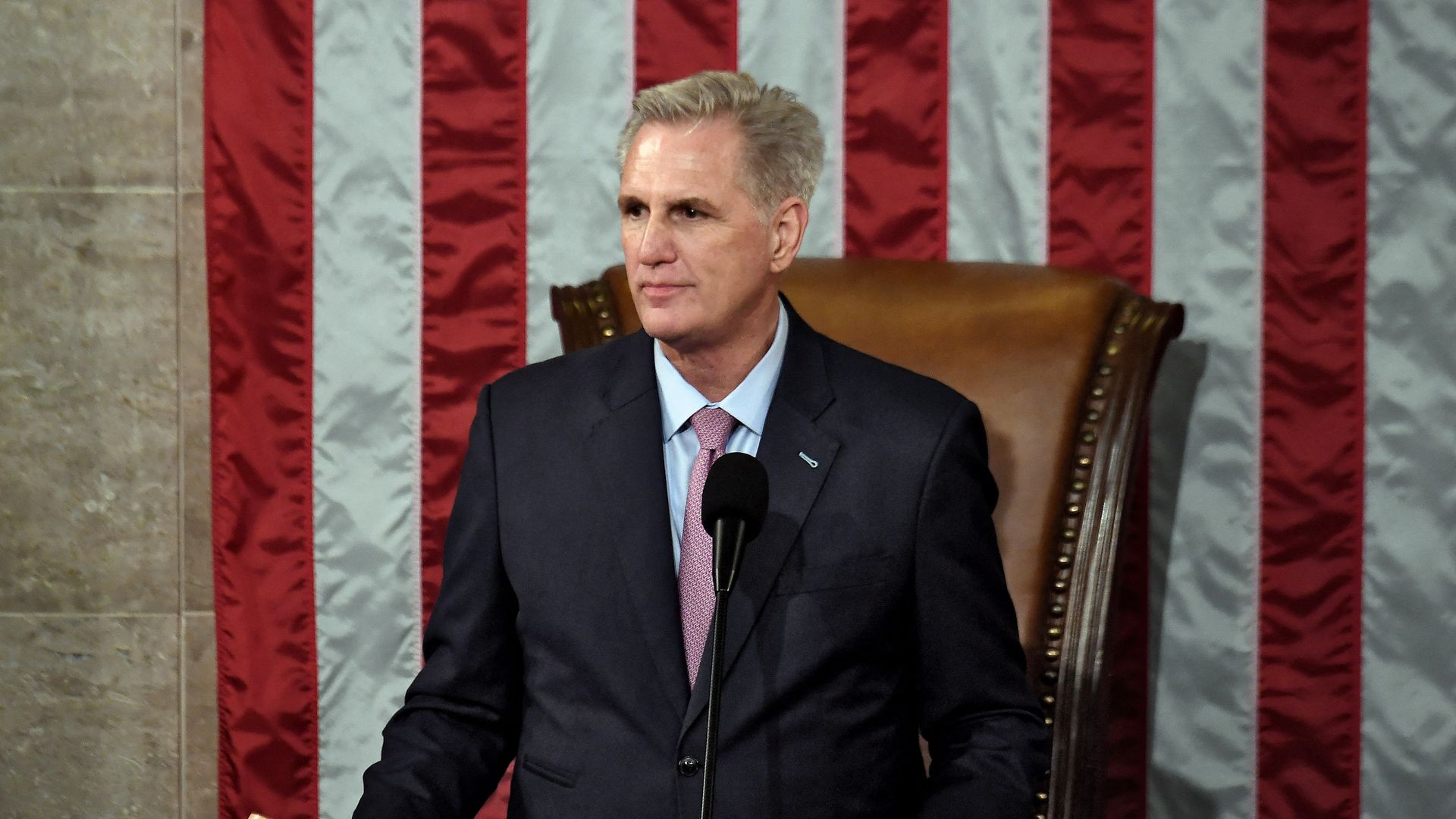 Speaker Kevin McCarthy tweeted out a letter to President Biden Tuesday listing his ideas for negotiation on the debt limit — including "strengthening work requirements for those without dependents who can work."
The big picture: The letter, meant for public consumption, is a clear signal that House Republicans want work requirements — likely including Medicaid — to be one of the battle lines for raising the debt ceiling.
Between the lines: McCarthy didn't specify whether that work requirement reference was to Medicaid specifically (and his office hasn't yet responded to our question on whether it does involve Medicaid).
But at least one lawmaker, Rep. Matt Gaetz seemed to take it that way, tweeting, "Thank you Speaker Kevin McCarthy for including the work requirement demands I've made in your letter to President Biden today!" and a screenshot of an article where he discusses Medicaid work requirements.
Another McCarthy goal is "Reclaiming unspent COVID funds that have sat dormant for over two years."
Go deeper