Moderna stands its ground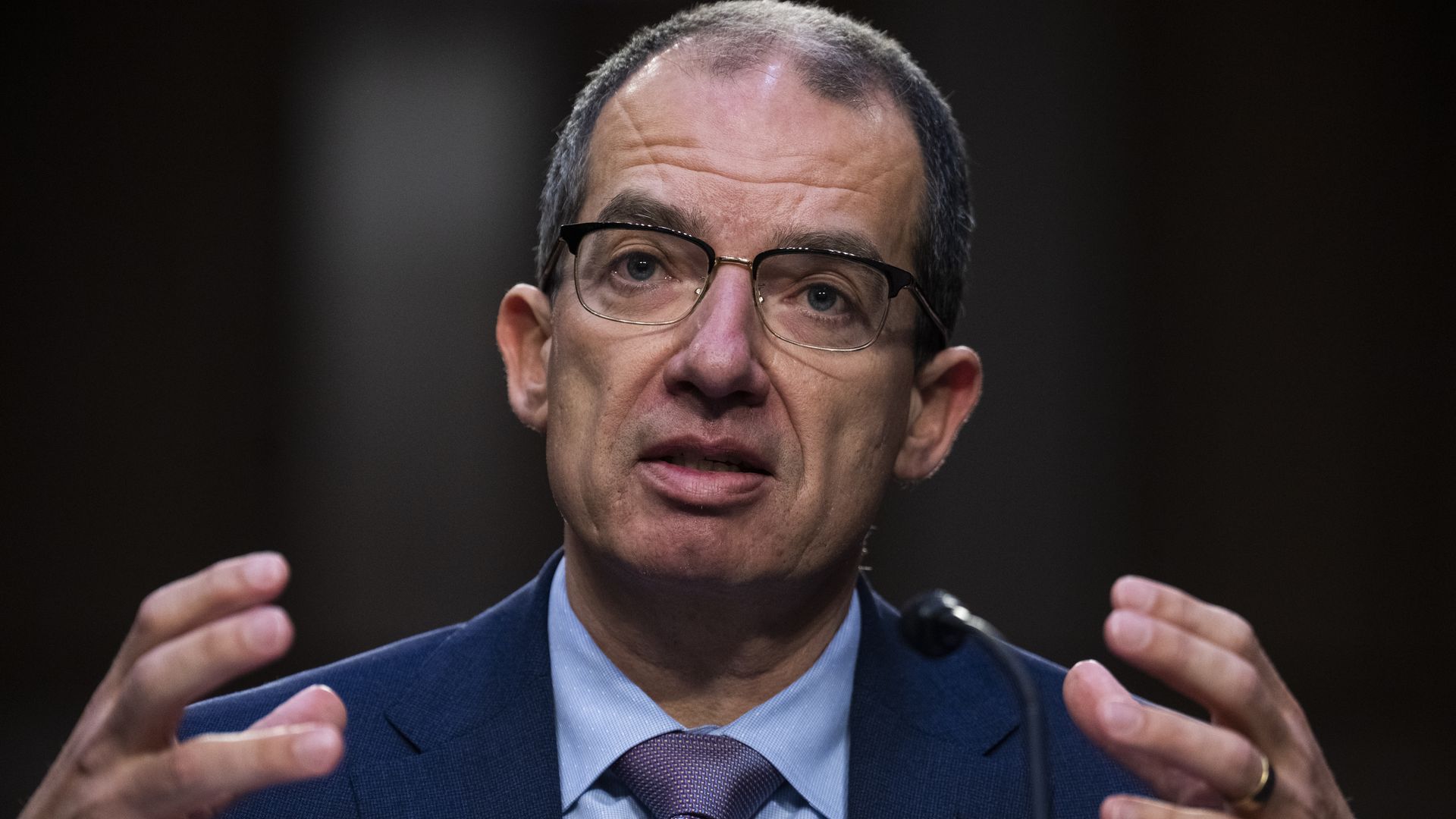 Moderna CEO Stéphane Bancel would not commit during a Senate hearing Wednesday to reconsidering the decision to roughly quadruple the price of its COVID-19 vaccine once the government's current stockpile runs out.
The big picture: Ire over high health care costs is one of the few topics uniting Democrat and Republican lawmakers these days, and Moderna's price hike has lawmakers on both sides of the aisle concerned.
"This is indicative of a much bigger problem faced with health care," Sen. Mike Braun said to Bancel during the Senate HELP Committee's hearing. "You're one small part of it."
That said, some Republicans, including the committee's top Republican, Sen. Bill Cassidy, showed Moderna a more sympathetic view.
"This is more like a show trial and a public shaming than a fact finding mission. And it should be the goal of this committee to first fact-find before we attempt to hold someone guilty," Cassidy said during his opening remarks.
Here are the three most important things to know from the hearing:
1. Bancel would not commit to reconsidering the price of the vaccine, and wavered on negotiating with payers for lower prices.
When asked by Committee Chair Bernie Sanders if he'd rethink a $130 price tag, Bancel deflected, saying the delivery process for the vaccine is very different in an endemic market than it was during the height of the pandemic.
Sanders and Sen. Tina Smith also asked Bancel if he'd consider negotiating the price with Medicare and other federal payers. "There is a list price… and then with different customers, there are going to be discussions," Bancel said in lieu of a yes or no answer.
Bancel also said he couldn't guarantee the United States would pay less than other countries for the jab."The price will depend on the value in each country. The cost of health care is different in each country," he said.
2. Democratic senators pushed the CEO on details about Moderna's patient assistance program. Bancel said his team is working diligently on making it accessible, but didn't have concrete details to share.
"As we get closer to the fall, we'll make sure we get the word out" about the program, Bancel said.
3. At the heart of the hearing was how much Moderna owes taxpayers for their contribution to the vaccine. Will this kick off a broader conversation among lawmakers about public-private partnerships?
Sen. John Hickenlooper asked Bancel during the hearing what Congress can do to improve public-private partnerships so "both sides feel they know exactly what they're getting."
Zoom out: Sanders called the hearing last month to press Bancel on his plans to bump up the price of its COVID-19 vaccine after the federal government — and taxpayer dollars — helped fund the vaccine's research and development.
Moderna president Stephen Hoge told Reuters in an interview Monday that the company expects to price vaccine doses at around $130 in the United States. Bancel previously said the price would be between $110 and $130.
Bancel has said no patients will have to pay out of pocket to access the vaccine — but if Moderna raises its prices for insurers, the costs will likely be passed onto patients in other ways.
Go deeper