1 fun thing: Lunch with Drobac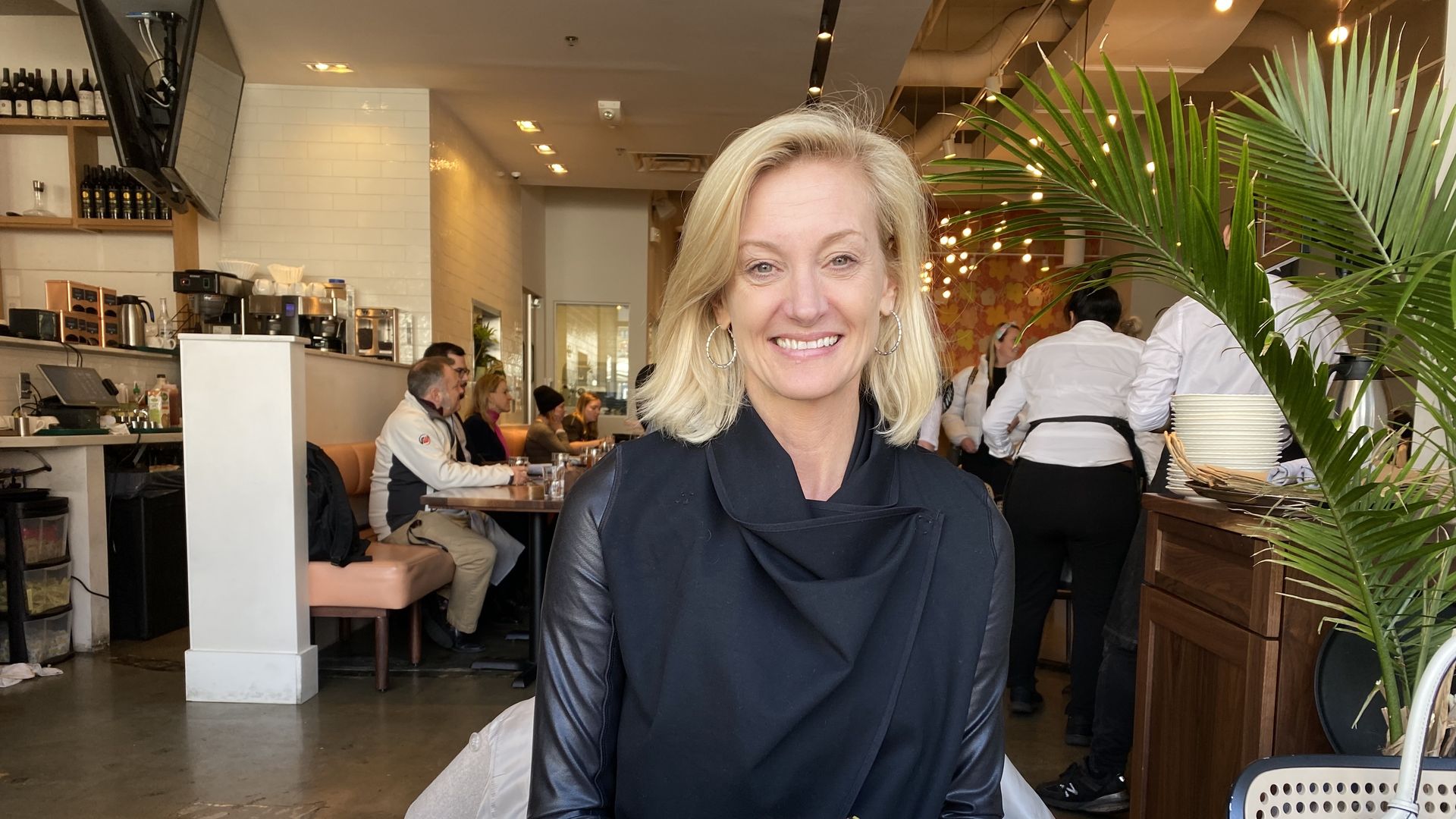 Welcome back to Lunch with a Lobbyist! This week, we sat down with Krista Drobac, a partner at Sirona Strategies, for lunch at Unconventional Diner. (She got the Lebanese fried rice and a decaf coffee.)
Before co-founding Sirona, Drobac held several roles across the health policy landscape, including at the National Governors Association, at CMS, and in Sen. Dick Durbin's office.
Best Capitol Hill celebrity sighting: I am a policy and political nerd, so I think of politicians as celebrities. Watching Sens. Ted Kennedy and Orrin Hatch at work when I was on the Hill in the early 2000s was pretty cool. They were both at the center of so many health policy breakthroughs.
I was able to spend a fair amount of time with [Kennedy] during the debate over the Medicare drug benefit in 2003, and he and Sen. Durbin would write notes to each other on the floor.
At the end, Durbin let me keep the notes, and I just thought, wow, this is like a piece of history.
Best health care negotiator: Nancy Pelosi. No one says no to Nancy Pelosi, and she's also very reasonable. She will take your input on policy and also on what you need for your district and not just twist your arm but actually try to give you something to vote for.
I worked in the Obama administration during the ACA, and we saw what she did almost singlehandedly.
Between working in the administration, on the Hill and as a lobbyist, what's your favorite? I love being a lobbyist. My dad wants me to tell the family that I'm a consultant because he's embarrassed that I'm a lobbyist! But I believe in everything that I'm advocating for.
I get more done as a lobbyist than I was able to on Capitol Hill or in the administration, not because they can't do a lot but because I'm driving forward in a way that I don't have to ask for permission as much.
What's your health policy hot take? My current frustration and hot take is that we are going completely backwards on moving more seniors into the home. And it's exactly the same time that I'm witnessing my own mother resisting going to an institutional facility.
We do have some champions now on Capitol Hill. But we have further to go than I would have thought [following the pandemic].
What's your favorite nonpolitical thing about D.C.? The evolution of the food scene here!
When I first moved here in the '90s, the only places that you could eat were steak places. It was like, pick your steak place.
I moved to Chicago in 2006 and I remember my first thought was just, there are so many interesting restaurants here. When I moved back to D.C. — when 14th Street started getting really developed and as Shaw and Logan Circle got more developed — the food scene got a lot more interesting.
Her restaurant favorites: If I'm with my husband and we're just going for ourselves, I would say Rasika. With the kids, it's Commissary in Logan Circle.
Go deeper