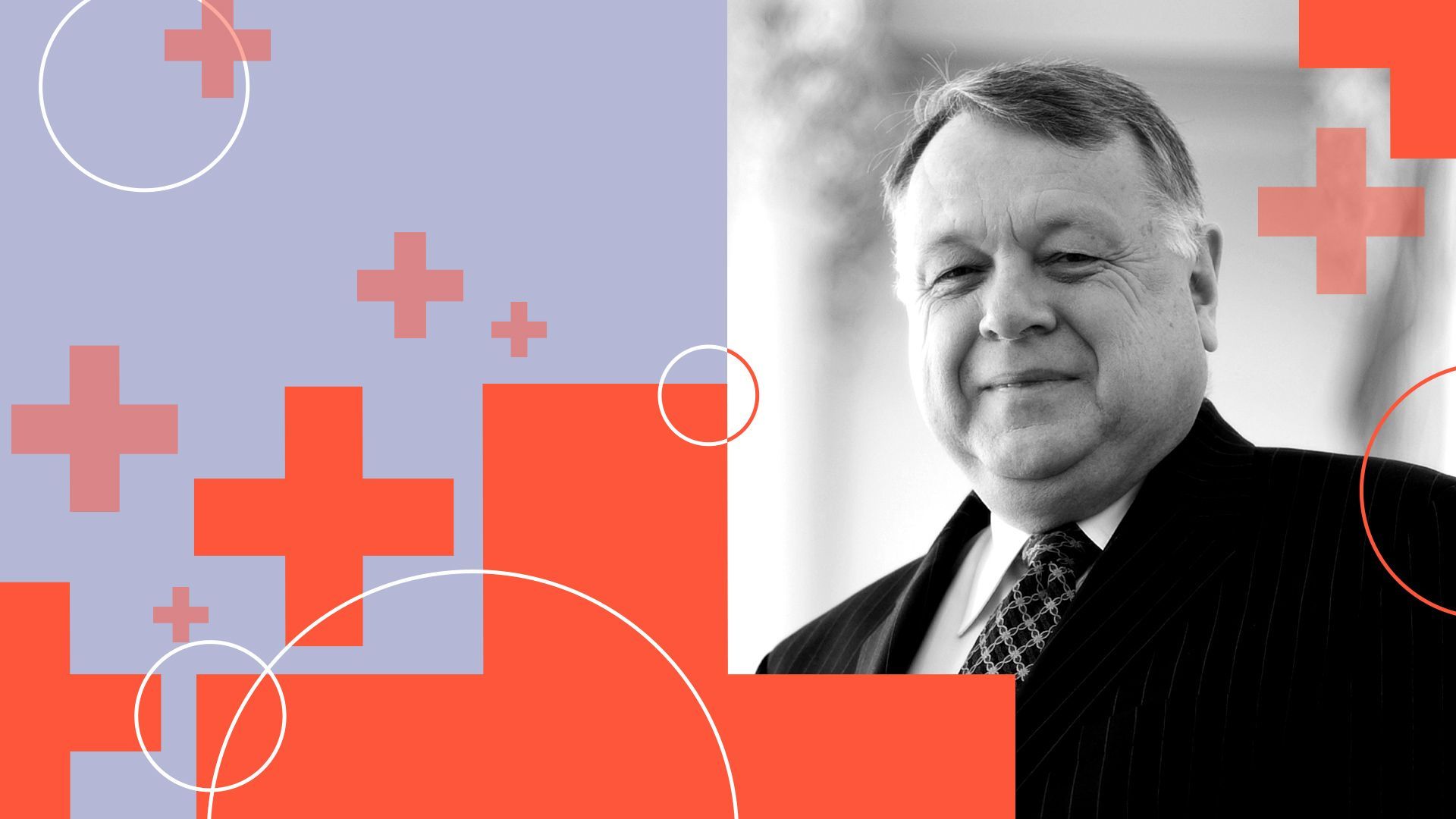 He's been at the center of major congressional health care battles ranging from passing the ACA to lowering drug prices.
Now that he's left the hill, we spoke with longtime Nancy Pelosi health care staffer Wendell Primus to hear some of his best stories and behind-the-scenes moments. Here are some of the highlights.
What is the tensest negotiation you were ever in?
One of the ones that I enjoyed the most is probably the SGR fix that I did with Charlotte Ivancic ... Boehner decided that finally we wanted to do it, and obviously we were all for it. And then Charlotte and I worked in secret for about a month.
And then we finally let the committee staffs know what we were doing. And then the beauty of it was, we passed it in the House and the Senate had to take it lock, stock and barrel ... Members came up to me, a couple of them, and said, "Oh, that was very sweet."
When you passed H.R. 3 in 2019, did you kind of always know you were going to have to scale it back or were you kind of surprised at the extent of the opposition from the Sinema, the Scott Peters, you know, all those people?
I mean, I knew it was going to get scaled back. But I guess I was surprised by how much we had to scale it back.
Is there another low point of passing the ACA that maybe people don't know about where you're like, "Oh, we really almost lost the whole thing there?"
We did almost lose the whole thing ... Someone that I've tussled with many times, Rahm Emanuel, was trying to convince people that, you know, we shouldn't go full hog, that we had to really compromise down. And the speaker to her credit, I mean, and she gets the full credit here, you know, said she was having none of that.
It came out recently that Pelosi eats a hot dog for lunch every day. Do you have something you eat for lunch every day or do you switch it up?
Yeah, no I switched this up. Because of the pandemic I got to taking Stouffer's in ... I used to go down to the lunch, at one point my office was 50 feet down the hall from the Capitol Carry Out.
What's your Carry Out order?
Typically soup. Soup or salad.
[On surprise billing] were you happy with the way that came down in the sort of E&C vs. Ways and Means battle there? I mean, did you have a kind of preference?
I mean, there were lots of times when I had splits in the committee. It lots of times drove me nuts, when they weren't on the same page. I guess I get myself into trouble if I say which one I was for [laughing] ... I mean, the thing we wanted to do was get the votes. What drove me most of the time was an eye on the fact that we had to get the votes to get it across the finish line.
So during the whole drug pricing debate, obviously, the Congressional Progressive Caucus got a little annoyed with you at some points, like Mark Pocan called you "Representative Wendell" at one point, like he thinks he's a congressman himself. What was your reaction to that?
I guess I was a little frustrated by that. I mean, you know, I knew my role was a staffer. I took a lot of grief from both the right and the left on that. Remember when it started, Trump was president ... Given what he was saying, I reached out to Joe Grogan and started a conversation with him, which I thought was the right thing to do.
Did you feel like you got close to an agreement with him?
No, not really. I mean, and then when we got closer and he actually saw what the bill was going to do, I mean, Republicans worked on Trump and got him back to a normal Republican position....
I took a lot of grief from the left. And, you know, I haven't gone back to them and said you know, you should have worked on the Senate, not on me. You know, I thought I had a pretty good perspective of what was going to be our outer limit, and clearly it was.
Go deeper