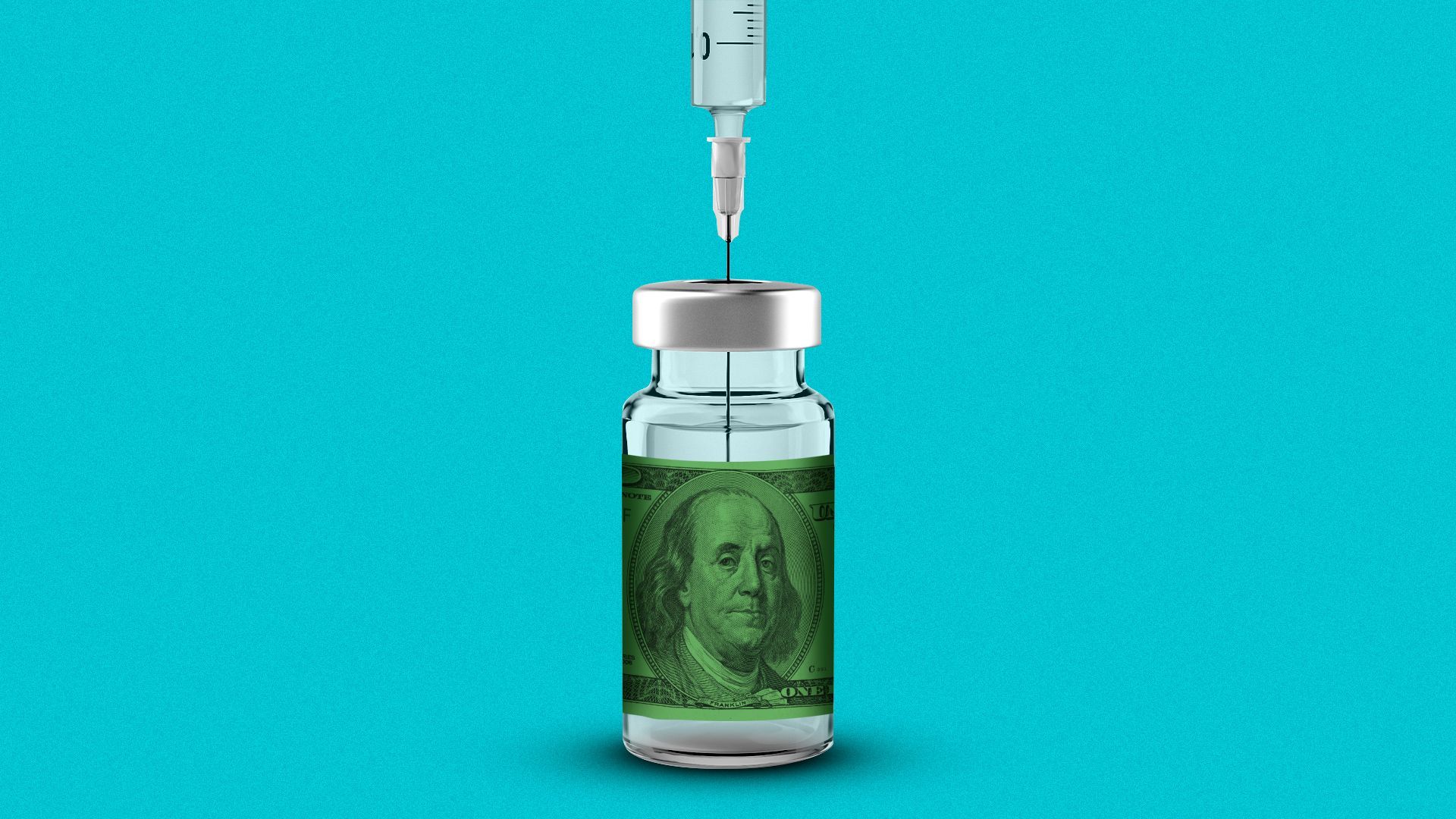 Some lawmakers are hoping to reignite the conversation around insulin prices and expand price caps to those on private insurance — an effort that failed during the Inflation Reduction Act's amendment voting last year.
Why it matters: Americans rate health care costs as one of the highest priorities they want the government to address, and tackling insulin prices could be one of the few areas where there is some bipartisan support.
An Axios-Ipsos poll found that 84% of Americans strongly or somewhat support placing a $35-per-month limit on the out-of-pocket costs for insulin.
President Biden called on Congress to expand the IRA's $35 insulin cap for Medicare beneficiaries during his February State of the Union address, saying: "Let's cap the cost of insulin at $35 a month for every American who needs it."
The intrigue: Sen. Josh Hawley recently introduced a new bill that goes even further than Democratic proposals, capping the monthly price of insulin at $25 for those who are enrolled in both private health plans and Medicare.
"It should be an easy thing to do. This should not be controversial. It's not controversial with voters at all, especially with folks who need insulin," Hawley told Axios. "So it ought to be an easy deal and I hope that we'll be able to vote for it."
Hawley said he picked the $25 cap amount because he's talked to Missouri families who would have trouble paying for insulin even at $35 per month, and so he wants to make it "cheaper for Medicare and private insurance across the board."
He's also bullish on getting a floor vote on insulin price caps this Congress: "I think other Republicans will come along and I think if we vote it will pass. And I think if it passes here, it will pass the House, because I think it's hard to vote against. Maybe I'm naive, but I'm hopeful."
Flashback: Last year during the IRA's "vote-a-rama," the majority of Senate Republicans blocked the $35 commercial market insulin price cap from being included in the bill based on a parliamentary rule for reconciliation legislation.
But seven Senate Republicans voted to keep the commercial market insulin price cap in: Hawley, Susan Collins, Cindy Hyde-Smith, John Kennedy, Bill Cassidy, Lisa Murkowski and Dan Sullivan.
In March last year, the House passed a $35 insulin price cap bill that extended to private insurance, where 12 Republicans joined Democrats in signing onto the legislation.
What they're saying: Senate Republicans told Axios they're open to Hawley's bill.
"I'm gonna sit down and look at the bill," said Kennedy. "I want to do something to try to address the problem of insulin. My state has a lot of people with diabetes. But I want to do it in a way that doesn't turn our pharmaceutical industry upside down."
Murkowski said she hadn't looked at the bill, but was interested in doing so.
And Cassidy said he would be open to talking about it, since insulin price caps are something he's "supported in the past."
The other side: Democrats who have sponsored their own insulin bills are on board too.
Sen. Raphael Warnock, who introduced insulin price cap legislation last year, told Axios he would work with whoever was interested in addressing high prices and thinks "there ought to be a bipartisan path to getting this done."
Sen. Jeanne Shaheen told Axios she and Collins are reworking their insulin price cap bill and were planning to reintroduce it after this most recent recess. She also said she had looked at Hawley's bill, which included provisions from their bill around prior authorization.
"We've been talking to Republicans forever about this," Rep. James Clyburn said during a Protect Our Care media call last week. "And of course, we passed a bill in the House and we had several Republicans who supported it. So if Mr. Hawley has got a $25 cap, I'll vote for it."
Reality check: Even if nine Senate Republicans could get on board to pass an insulin price cap with 60 votes in the Senate, House Republicans may still hold it up.
Energy and Commerce Chairman Cathy McMorris Rodgers said in a statement after Biden's State of the Union that insulin price caps amounted to "socialist price-schemes" and that mandating a cap will "lead to higher premiums for all seniors, and if he gets his way, all Americans."
What we're watching: Will pressure from constituents — the majority of whom support capping the price of insulin — and the White House push Congress to take action in the private insurance market?
Go deeper