Comer says he'll try to get DOE COVID report declassified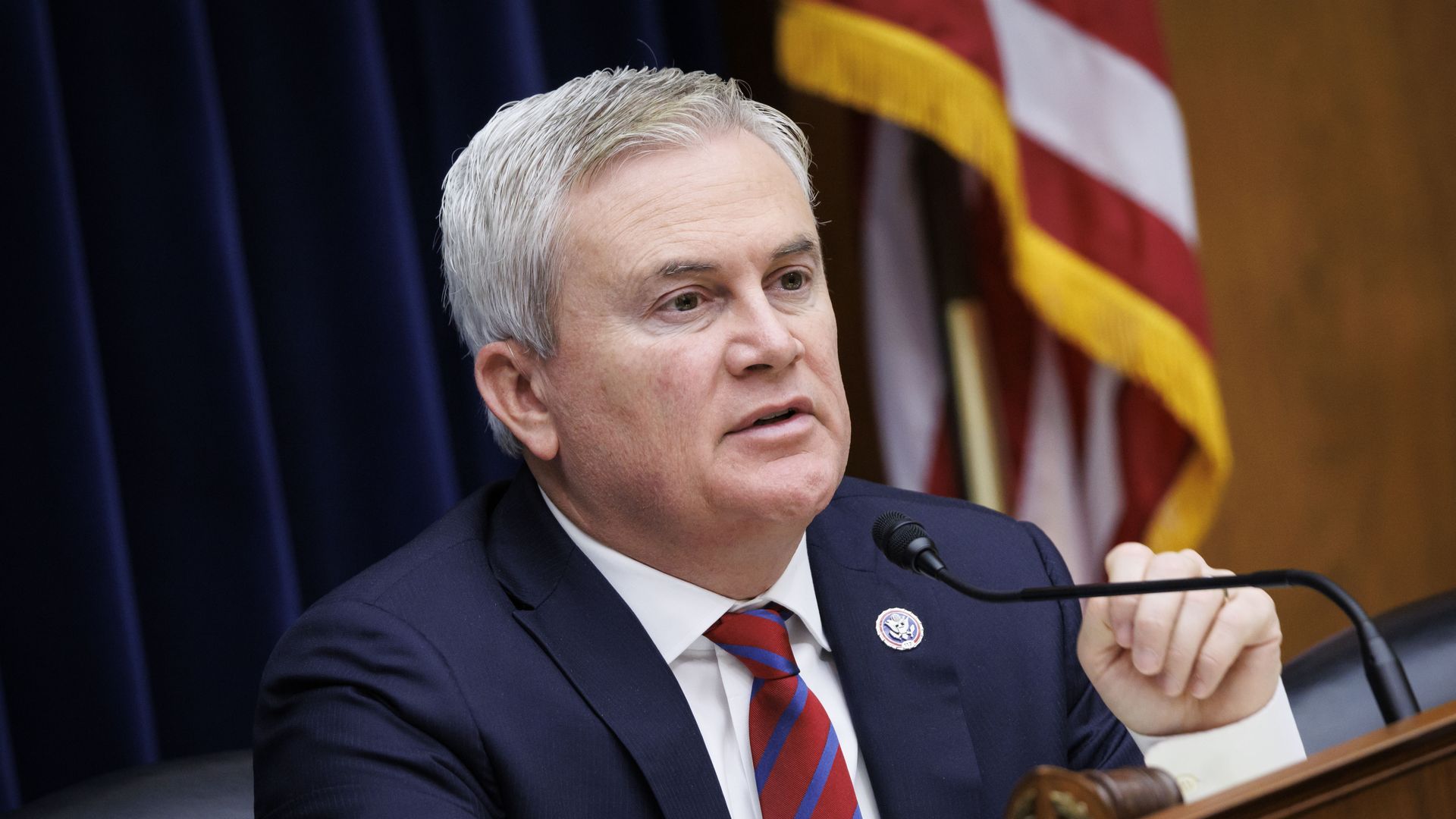 House Oversight Committee chair James Comer said Monday he'll try to get a Department of Energy assessment declassified and made public after it reportedly concluded that COVID-19 may have originated from a lab leak in China.
Why it matters: It signals an escalation of the House GOP investigative efforts into the origins of COVID — and Comer says it will bring transparency to the classified report if successful.
"We're very transparent, unlike this administration. We want everyone to know what's going on," Comer told reporters Monday night.
Comer also said the committee will start bringing in NIH employees and questioning them.
"Was it a cover up? I don't know. These are things we want to know," Comer said. "So we're going to start with anyone that had anything to do with providing government funding to the Wuhan lab, either at the NIH or CDC or whomever."
"We've identified those employees and we're going to start bringing them in and talking to them."
Go deeper