Meet the E&C majority staff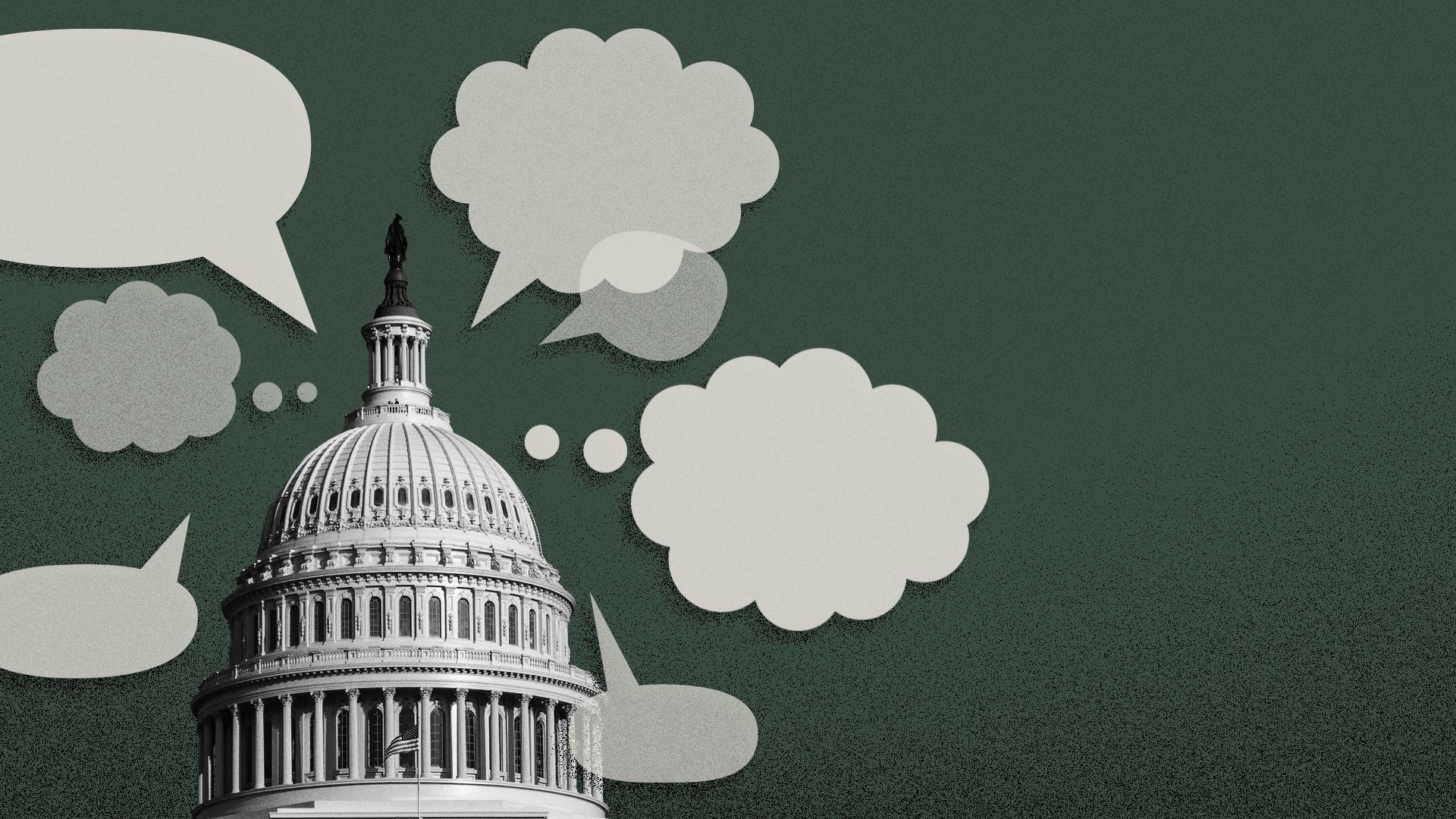 Welcome to a new series introducing you to the people behind the policy: committee staff.
I sat down with the staffers leading the Energy and Commerce's health care portfolio this Congress: staff director Nate Hodson, chief health counsel Grace Graham and press secretary Chris Krepich.
Where's your favorite coffee on Capitol Hill?
Nate: You can never go wrong with Jennifer's coffee in the Longworth cafeteria. Jennifer works for Sodexo.
Grace: I spent a lot of time at Le Bon in October [during the recess].… A coffee on my walk in, some sort of latte, usually. They have good seasonal flavors.
Chris: I'm pretty old-school. I'm still drinking the black coffee from our Keurig!
What's your health policy pet issue?
Grace: I came up doing the FDA. That's the issue portfolio I had at HELP [in a previous job], so I have a special place for FDA issues.
Chris: The opioid epidemic — and now it's the illicit fentanyl poisoning epidemic — is something that I find particularly interesting.
Even the White House is starting to acknowledge that this is a pretty serious issue. I'm optimistic that we can find some sort of bipartisan pathway forward.
Nate: I've been with [Chairwoman Cathy McMorris Rodgers] for over a decade now.… The price transparency issue is something I know she's excited about and as a health care consumer I think is important too.
What's your pet peeve when a lobbyist/reporter/other staffer is trying to get in touch with you? And what's the best way to get an email back from you?
Nate: Just having an awareness of what the urgency actually is, is really, really helpful.
Grace: If it can be sent on a Monday, send it on a Monday.… What happens is I'm like, well, I'll respond to that on Monday. And then by Monday I have 700 new emails.
The people who do after a week check back in — I never am grumpy about that.
Chris: I appreciate when people have an understanding of what's going on on the Hill. I've had people email me five minutes into a hearing when I think, could this have come two hours earlier, or could this have waited 20 minutes?
What's something that might surprise people about working for E&C?
Nate: You learn these very narrow or obscure things that you would never imagine would be in our jurisdiction, but they are, and that's, I think, what makes Energy and Commerce really unique.
Grace: What good relationships I think a lot of us have with our counterparts on the Dem side.
[Una Lee, chief health counsel for E&C Democrats] and I get along great. We know there are things we don't agree on, but we try to get our work done, we try to help manage our staff's time, we try to figure out where we can agree and we move things forward together.
Chris: There is a true appreciation for how productive this committee has been over the years.
If you didn't work on the Hill, what would you be doing?
Chris: I'd be playing professional golf, but because I'm not qualified to play professional golf, that's probably why I'm here.
Nate: If "30 for 30" were a thing when I was developing my career, that's probably where I would be.
Grace: At one point, I would have said working in a barn somewhere, riding horses for a living, but now I'm too old!
Go deeper