1 fun thing: Lunch with Strazzella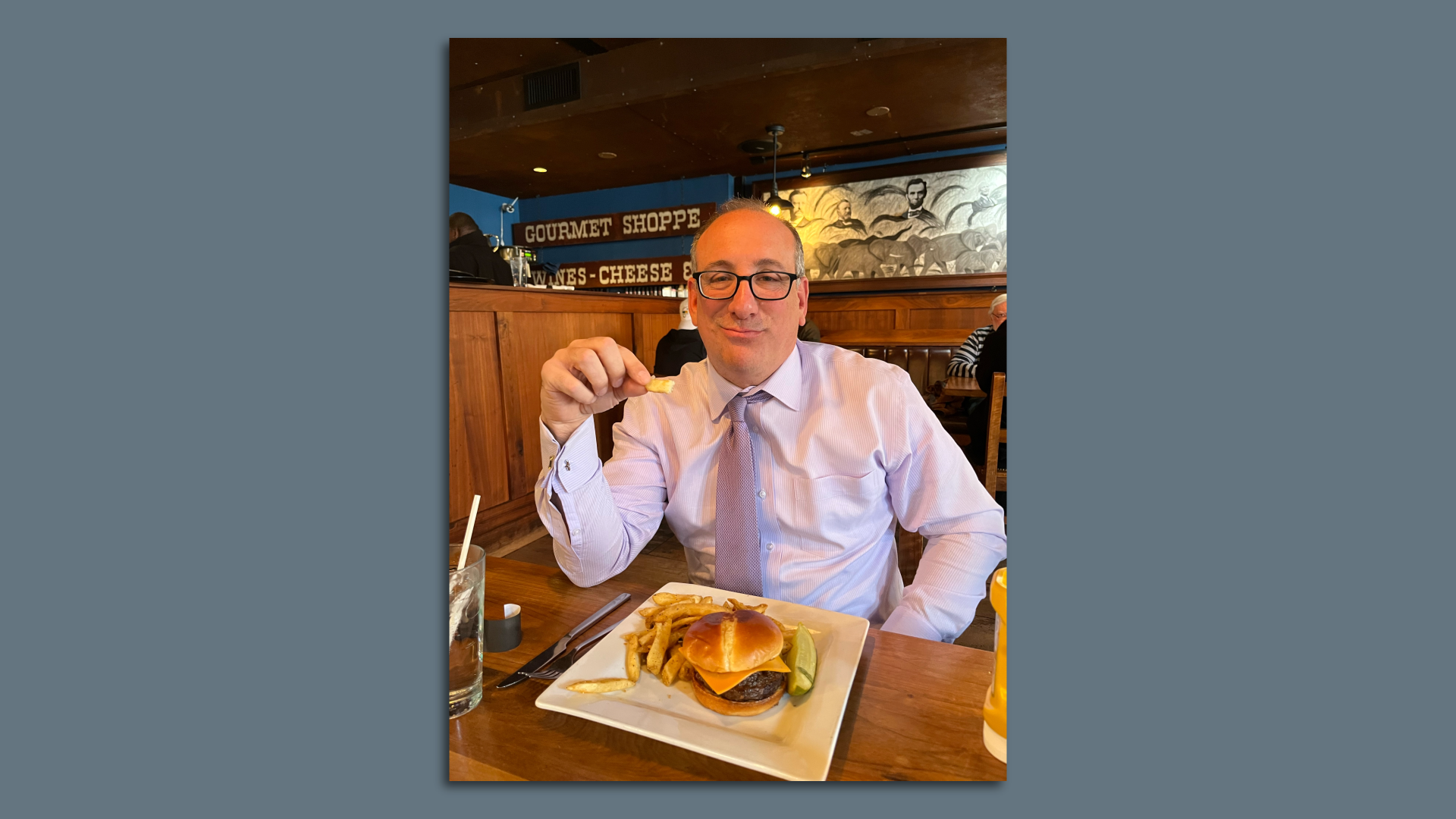 We're back with the third in our series of Q&As with health policy wonks around town!
We recently had lunch at Hawk 'n' Dove with health lobbyist Michael Strazzella, who's a senior principal at Buchanan Ingersoll & Rooney. (He ordered the burger and fries!)
Go-to lunch spot on the Hill? Capitol Hill Club. It's quick, it's easy, and you know you're always going to run into people there. And you can always do a little bit of business.
It's also the place where my wife and I held our reception for our wedding.
What's the latest you've ever stayed at the office? Probably the longest night of my career was the Energy and Commerce markup of the MMA [which established Medicare Part D] when I worked for the American Psychiatric Association.
It was a vote-a-rama all night long. And people had to stay all night long to wait for their members to come up.
It went till 5 or 6 in the morning. It was just grueling. It probably lasted a solid 20 hours if not more.
Favorite bar on the Hill? At my age I'm not really going to the bar anymore. But when I made a bar list back in the day, I would say Sunday morning greasy breakfast at the Tune Inn or Tuesday nights at Capitol Lounge, I think they were 25 or 10 cent wings.
Who do you think is the best health care negotiator on the Hill? I'm never going to answer that. But I was fortunate enough to work with Sen. [Pete] Domenici on the Mental Health Parity Law in the early 2000s.
He worked with Paul Wellstone, Sen. [Ted] Kennedy, he got George W. Bush to come out in support of it. He took it from 18 co-sponsors to 79 in the House, because of that momentum and that recognition of what was going on in the Senate, that it was bipartisan.
That type of leadership, putting politics aside, talking about the issues — he would be a good one.
Favorite TV show lately? There's minimal time between youth soccer, work and just overall family time. I'm just kind of waiting for the "Outer Banks" new season to come out. When you have two daughters, you wind up watching what they watch.
If you weren't in health lobbying, what would you do? I always kind of thought it would be fun to kind of do like the bull riding circuit. Be on the PBR, Professional Bull Riders, that's it absolutely.
Want to have a meal with us and be featured in the newsletter next? Email us!
Go deeper