First look: PBMs release their own drug cost proposals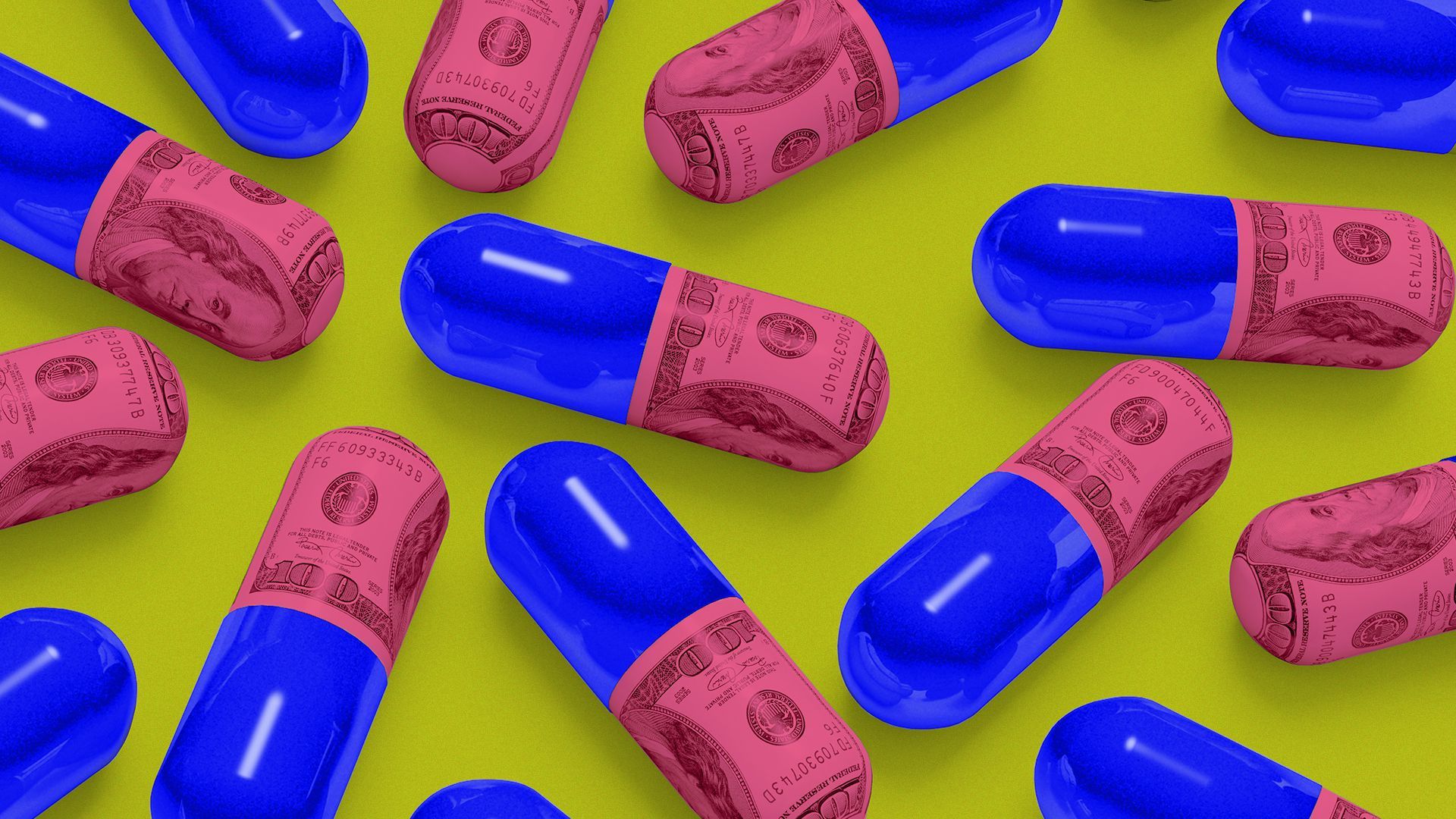 PBMs aren't just waiting around for Congress to take whacks at them — they're releasing their own policy proposals aimed at lowering drug costs.
Why it matters: The move from the Pharmaceutical Care Management Association is a way to seek to be proactive and show alternatives, rather than just opposing policies as they face increasing bipartisan scrutiny.
The proposals include:
Increasing competition by cracking down on ways drug companies can hold off competitors, such as "pay for delay" agreements and "patent thickets."
Seeking to improve data use and make things easier for patients by expanding use of real-time benefit tools that can recommend lower cost alternatives, as well requiring electronic prescribing and prior authorization.
Making changes to FDA policies, such as authorizing the agency to assess a drug's value at the time of approval. If a drug is deemed to have low additional value, PCMA says payers could use that information to negotiate lower prices.
Between the lines: The PBM proposals are also notable for what they don't say. They're calling for increasing competition within the private sector, but steer clear of calling for direct government regulation of drug prices.
The proposals also unsurprisingly do not include regulatory measures that have drawn PBM industry objections, such as requiring rebates to be passed on to patients to help lower out of pocket costs.
Asked about such proposals, PCMA CEO JC Scott told Axios that they would mean the government is "dictating terms" and "limiting the ability of the employer or the plan sponsor to design the benefits that they need, based on their specific patient population."
The bottom line: "The reality is that the private market system works reasonably well for millions of patients who routinely get the prescription drugs they need at the cost they expect, and that the system can also work better to address areas where affordability is a challenge," Scott said.
Go deeper