Medicaid panel calls for drug coverage flexibility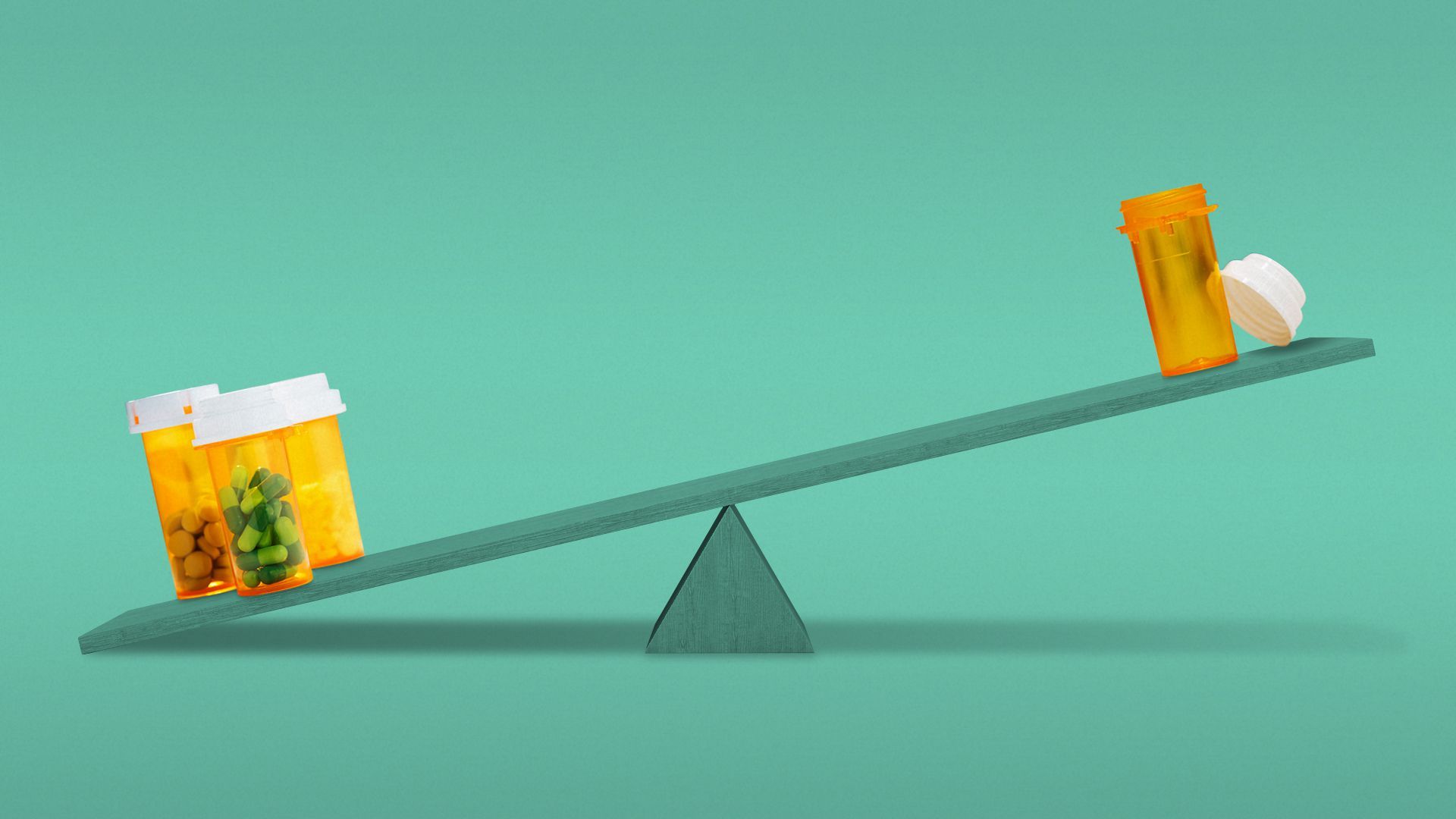 The Medicaid and CHIP Payment and Access Commission voted Friday to ask Congress to let states restrict Medicaid coverage of a drug when Medicare only covers it in clinical trials and while other data is collected on effectiveness.
Why it matters: Unlike Medicare, Medicaid has to fully cover FDA approved drugs regardless of their cost or how much real-world evidence exists on the drug's effectiveness — which has the potential to wreak havoc on state budgets.
The commission wants Congress to level the playing field between Medicaid and other insurers and give states the option for more flexibility.
Reality check: Lawmakers on both sides of the aisle support making it harder for Medicare to limit coverage of FDA-approved drugs — so it would be an uphill battle to get Congress to expand the coverage pathway to Medicaid.
Regardless, the vote indicates this is a difficult issue that Medicaid stakeholders aren't likely to drop anytime soon.
Driving the news: Last year, regulators decided Medicare will cover the controversial Alzheimer's drug Aduhelm only for patients enrolled in randomized clinical trials.
The National Association of Medicaid Directors said in a February letter that limiting Medicare coverage would shift costs onto state Medicaid programs, since Medicaid programs don't have the same option to restrict coverage.
Giving Medicaid the ability to cover drugs only in clinical trial settings could take some financial pressure off of states to cover expensive but questionably effective drugs, according to MACPAC.
The policy could also encourage drug manufacturers to move through traditional FDA approval and show adequate clinical benefit, the commission said.
But MACPAC noted during Thursday's meeting that limiting Medicaid coverage of drugs can reduce beneficiaries' access to therapeutics and create more administrative work for prescribing providers.
What they're saying: "To me, the key issue here is that we're talking about medications that have potential benefit, but we don't actually know if it's an actual benefit yet," MACPAC Commissioner Angelo Giardino said during the commission's Thursday meeting.
Commissioner Heidi Allen was the lone member to vote against the recommendation.
"I think [this flexibility] has equity and access implications, and it's hard for us to look into the future to say what those would be," Allen, a social work professor at Columbia University, said during the Thursday meeting.
Go deeper