HHS' busy year ahead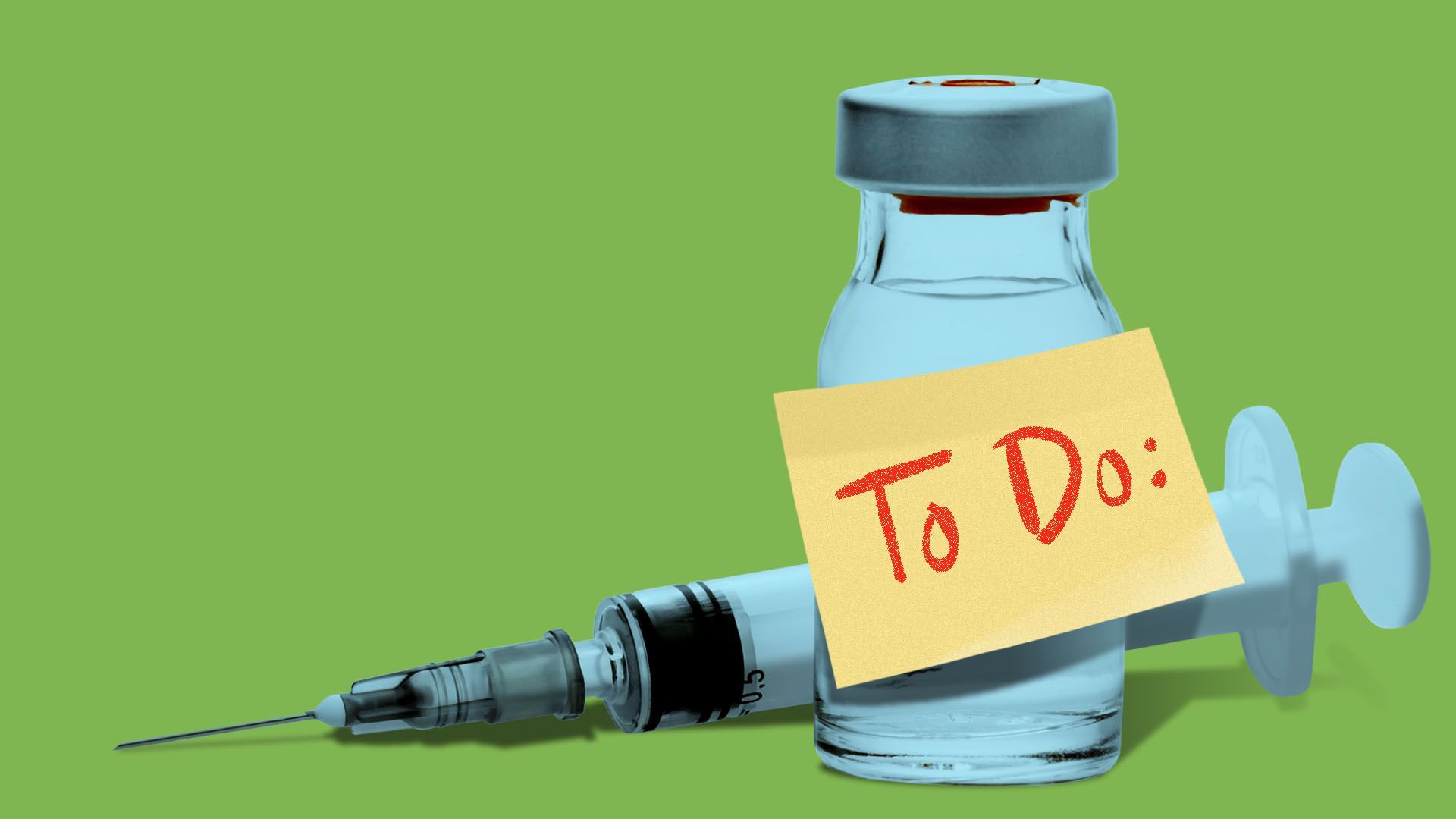 As Congress struggles to pass health care legislation this year, turn your attention down Independence Avenue to HHS. It's on schedule to have a packed year.
Why it matters: Congress and HHS often work in response to each other. And when Congress bogs down, HHS keeps going.
"Even if Congress does nothing, or does little, in certain policy areas, it doesn't mean that there's still not a lot that can change," Brian Miller, a nonresident fellow at the American Enterprise Institute, told Axios.
Details: 182 policies are on the agency's most recent regulatory agenda. Here's a glimpse of what's to come:
1) Inflation Reduction Act in action: Last year saw the passage of sweeping changes to drug prices for Medicare beneficiaries. Now the implementation work begins.
CMS will announce the first 10 drugs selected for the Medicare Drug Price Negotiation program by Sept. 1.
Before that, the agency will open public comment periods for feedback on the small biotech exception to the price negotiation program, negotiation data elements, and negotiation offer and counteroffer exchanges.
"It's crucial that the public knows when and how they can make their voices heard on these important endeavors," Meena Seshamani, director of the Center for Medicare, said on a call with reporters last week.
2) 340B payback: HHS must figure out how to reimburse hospitals as much as $10 billion for drugs purchased through the federal discount drug program from 2018 to 2022.
The agency expects to release a proposed roadmap for reimbursement as soon as April.
3) Medicare Advantage audits: Regulators are due to publish a final rule by Feb. 1 on audits that check the data used for risk adjustment.
In 2018, CMS proposed an auditing method that would enable the agency to claw back Medicare Advantage payments from as far back as 2011, but the rule has been repeatedly delayed.
Payers and policy-watchers are anxiously waiting to see whether regulators finalize the plan as proposed several years ago, said Tricia Neuman, executive director of the Kaiser Family Foundation's Program on Medicare Policy.
CMS may also finalize recent proposals to tighten Medicare Advantage marketing practices and streamline prior authorization.
4) Private insurance: Debate around how to handle surprise medical billing won't ease up any time soon.
More regulations implementing the No Surprises Act, including its Advanced Explanation of Benefits element, could come out around August. CMS released an information request on the policy in September.
A lawsuit pending in the Eastern District of Texas on the surprise billing arbitration process could also mean new regulations, depending on its outcome, said Zachary Baron, associate director of the Health Policy and the Law Initiative at Georgetown's O'Neill Institute.
HHS is also expected to propose rules on short-term insurance plans and religious exemptions to coverage of preventative services. Tougher nondiscrimination protections for private insurance could be finalized soon, too.
5) Transitional coverage of emerging technologies: Look for the Biden administration's proposed rule on short-term Medicare coverage for breakthrough medical devices around April.
The Trump administration finalized a policy on Medicare coverage of innovative technology just days before the Biden administration took over. The Biden administration later scrapped it, saying the administration would revisit the issue down the line.
Lawmakers on both sides of the aisle have pushed the Biden administration to reissue the policy. In October, Sens. Maggie Hassan and Todd Young led 14 of their colleagues in urging the agency to put out a proposal by the end of 2022.
What we're watching: Proposed changes to the oversight of hospital accrediting agencies, and a new alternative payment model from the Center for Medicare & Medicaid Innovation.
Go deeper