What the new committee Republicans want to do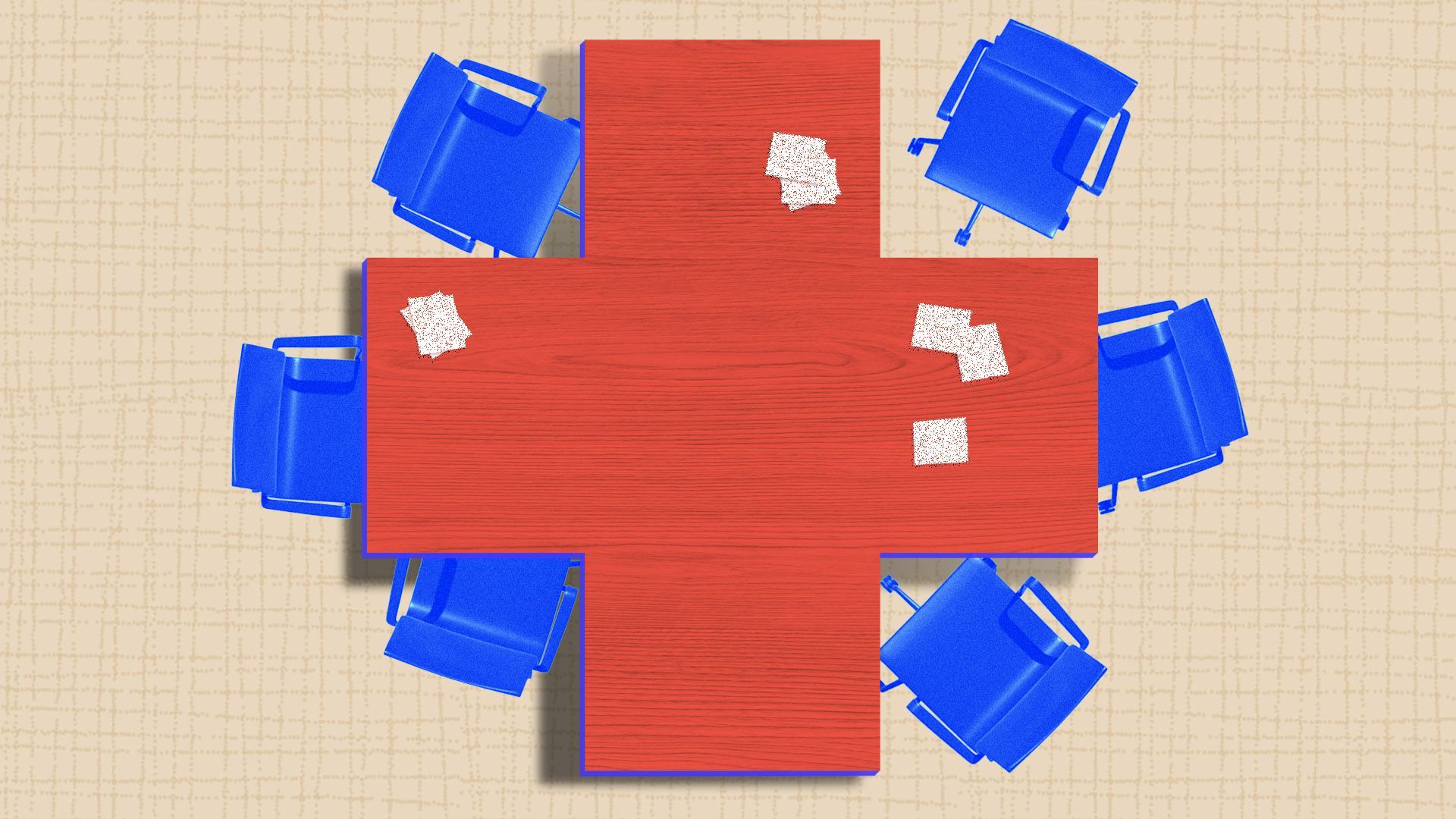 The new Republican members of the Ways and Means and Energy and Commerce committees are ready to work on Medicare, prescription drug costs, telehealth policies, PBMs and more.
Here's what we're hearing from the Republicans we chased down in the halls this week and the staffers we bothered when their bosses escaped from us.
Subcommittee chairs: It seems likely that the top Republicans on the health subcommittees for both W&M and E&C will stay the same for this Congress.
Rep. Vern Buchanan's office told Axios that the congressman wants to retain his position as top Republican of the W&M health subcommittee. Buchanan is the most senior GOP member on the committee, and seniority is how subcommittee gavels are decided.
And Rep. Brett Guthrie told Axios he also hopes to stay on as top Republican of E&C's health subcommittee. E&C Chair Cathy McMorris Rodgers told Axios on Thursday she expects to make E&C subcommittee assignments after the recess.
Ways and Means
Rep. Beth Van Duyne told Axios she was interested in joining the health subcommittee and that her focus would include "affordability, access and quality."
Rep. Greg Steube told Axios he'd want to work on changing prior authorization policy and extending telehealth flexibilities.
Rep. Blake Moore's office said he would also be interested in joining the health subcommittee and wants to work on health care innovation, Medicare solvency, quality and payment structure improvements and "building on the successes of Medicare Advantage."
Rep. Michelle Steel's office said her health care priorities include telehealth and streamlining therapy approvals.
Rep. Claudia Tenney's office said she wants to work on legislation to support senior citizens, motivated by her experience as a caregiver to her parents in their final days. One priority would be the Essential Caregivers Act, which would require facilities like nursing homes to guarantee access to caregivers during public health emergencies.
Energy and Commerce
Rep. Mariannette Miller-Meeks told Axios that she wanted to be on the health subcommittee. Her office said her list of health care priorities include improving the FDA approval process for medical devices, reducing the cost of prescription drugs and increasing access to over-the-counter oral contraceptives.
Rep. Rick Allen's office said his health care priorities "would reflect his work on the Healthy Future Task Force: increasing price transparency and lowering costs through competition."
Rep. Kat Cammack's office said her top health care issues are rural health care, the opioid crisis, and biotech research and innovation.
Another we'll be watching: Rep. Diana Harshbarger, who is a pharmacist and a member of the GOP Doctors Caucus. Her office didn't get back to us by deadline, but she's been outspoken about the need for PBM oversight and accountability, which we've reported is going to be a big focus of E&C in this new Congress.
Go deeper