March 09, 2022
Good morning, Fintech Deals readers. Happy Wednesday!
Situational awareness: Former Bolt CEO Ryan Breslow, known for his Twitter rant aimed at powerful Silicon Valley institutions, is now planning to develop drugs to treat sleep and pain problems though his new crypto pharma startup.
We'll be waiting for the "mob bosses of Silicon Valley" to stop this.
1 big thing: Biden's crypto EO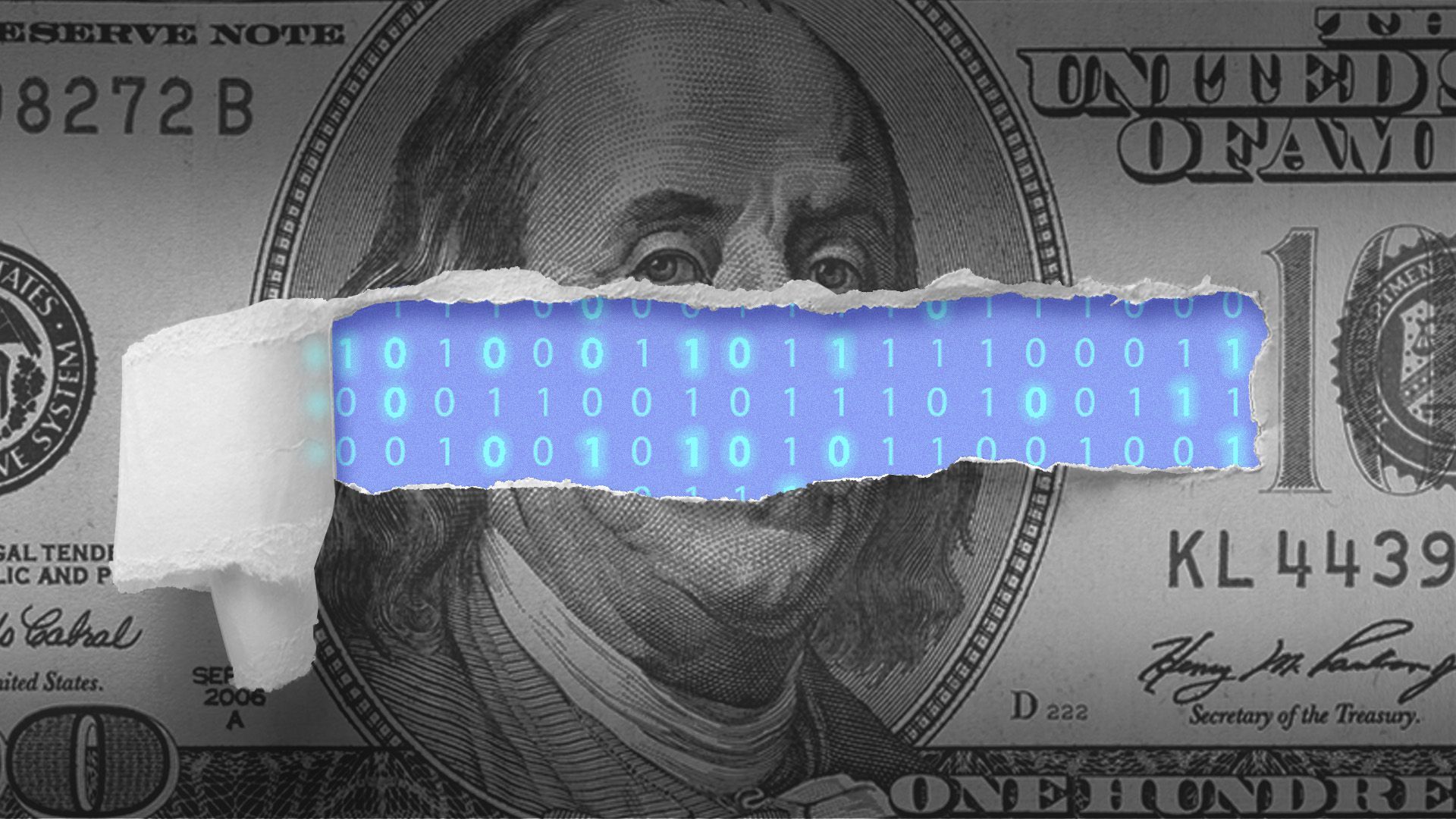 President Biden will issue a wide-ranging executive order today for multiple government agencies to develop policy recommendations on digital assets and cryptocurrencies.
Through the order, the White House seeks to understand the technology's risks and potential benefits.
Why it matters: The order is an acknowledgment that crypto is here to stay, and moves the government one step closer to a policy framework that would legitimize — and regulate — its use in the U.S.
State of play: With the executive order, Biden aims to create a national policy for digital assets by working with multiple agencies in tandem:
The Treasury Department is expected to come up with recommendations on consumer and investor protections.
Treasury is also asked to produce a report on the future of money and payment systems, assessing how big of a role cryptocurrencies may have in it.
The Financial Stability Oversight Council is expected to identify economy-wide, systemic financial risks posed by crypto and offer up recommendations to address regulatory gaps.
The Commerce Department is asked to establish a framework that would leverage crypto technologies to reinforce U.S. leadership in the global financial system.
Finally, the order encourages the Federal Reserve to research the possible development of a U.S. central bank digital currency.
What's next: Each of the agencies has its own timeframe for developing policy recommendations — some are 60 to 90 days, others as long as 180 days.
"My expectation is that, once the reports are finished on the accelerated timeline the executive order requires, we would move quickly to act on the recommendations they have provided," one senior administration official said.
Worth noting: The order mentions the need to mitigate financial and national security risks posed by the illicit use of cryptocurrencies.
However, when asked about Russia using crypto to avoid sanctions, an official said, "The use of cryptocurrency we do not think is a viable workaround to the set of financial sanctions we've imposed across the entire Russian economy, and in particular, to its central bank."
What they're saying: "Today's Executive Order... represents a landmark for the web3 community. It signals a long-term commitment by the White House to support innovation and American leadership in the space, and ... it moves web3 closer to realizing its potential," writes Tomicah Tillemann, chief policy officer of Katie Haun's new firm.
View archive