Exclusive: AML startup Refine Intelligence raises $13M seed round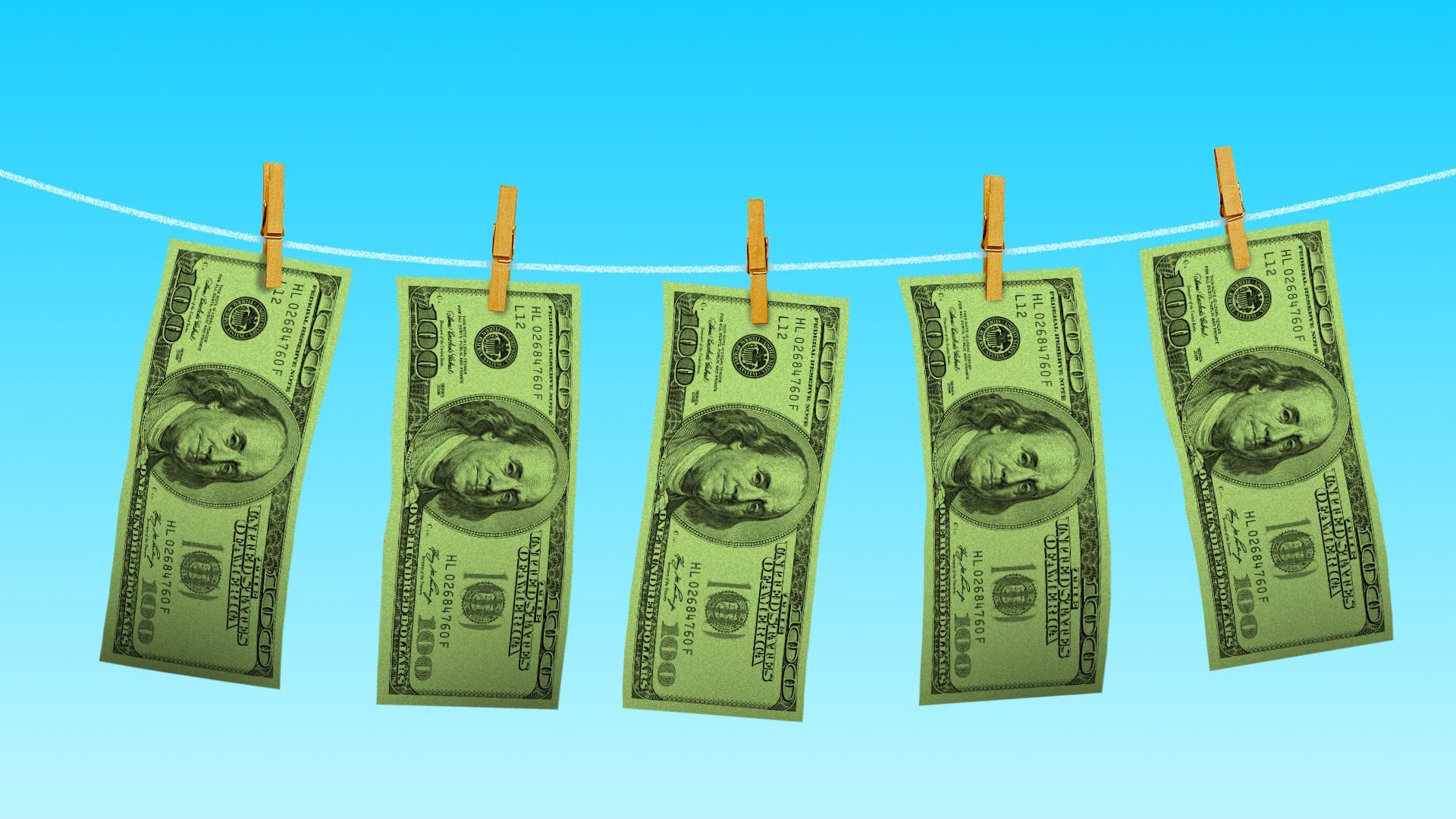 Refine Intelligence, a startup helping financial institutions fight financial crime, has raised $13 million in seed funding, the company tells Axios exclusively.
Why it matters: The cost of compliance continues to rise, with one study estimating the North American banking industry spent $61 billion fighting financial crime in 2022.
Those costs are being driven both by an increase in the adoption of digital banking, as well as increased scrutiny by regulators.
Details: The seed round was led by Glilot Capital Partners and Fin Capital, and included participation from SYN Ventures, Valley Bank VC arm Valley Ventures and Ground Up Ventures, among others.
How it works: Refine's software platform uses AI to identify legitimate customer behavior that other bank transaction monitoring systems might flag as suspicious.
Using a proprietary data set of genuine customer activity patterns, it can recognize as legitimate withdrawals of large sums of money to buy a used car or funds transferred to pay tuition for an international student.
"We take into account the alerted data, but also past activity in the account [and] what we know about the customer. We are trying to focus on the possible life stories that might explain this anomaly," Refine founder and CEO Uri Rivner says.
Zoom in: The company provides technology to reach out to customers and ask about anomalous transactions and confirm source of funds, the nature of their financial activity or other contextual information.
Refine says its inquiries have an 85% completion rate and can reduce resolution time from as much as two weeks to as little as two minutes.
Context: According to Refine, 64% of all AML alerts are triggered by customers buying or selling real estate, making payments for cash-intensive jobs, giving or receiving gifts, buying or selling a vehicle, or making payments for construction expenses.
As a result, AML investigators are inundated with transaction monitoring alerts and end up devoting resources to investigating false alarms.
"What is lacking is the understanding of the life story that triggered it... and almost all of the investment today in fighting money laundering is on the detection side," Rivner says.
Of note: Wayne, New Jersey-based Valley Bank was Refine's first customer and decided to invest after implementing its platform into the bank's AML inquiry process.
Go deeper