Exclusive: Debt payoff startup Ottopay seeks new funding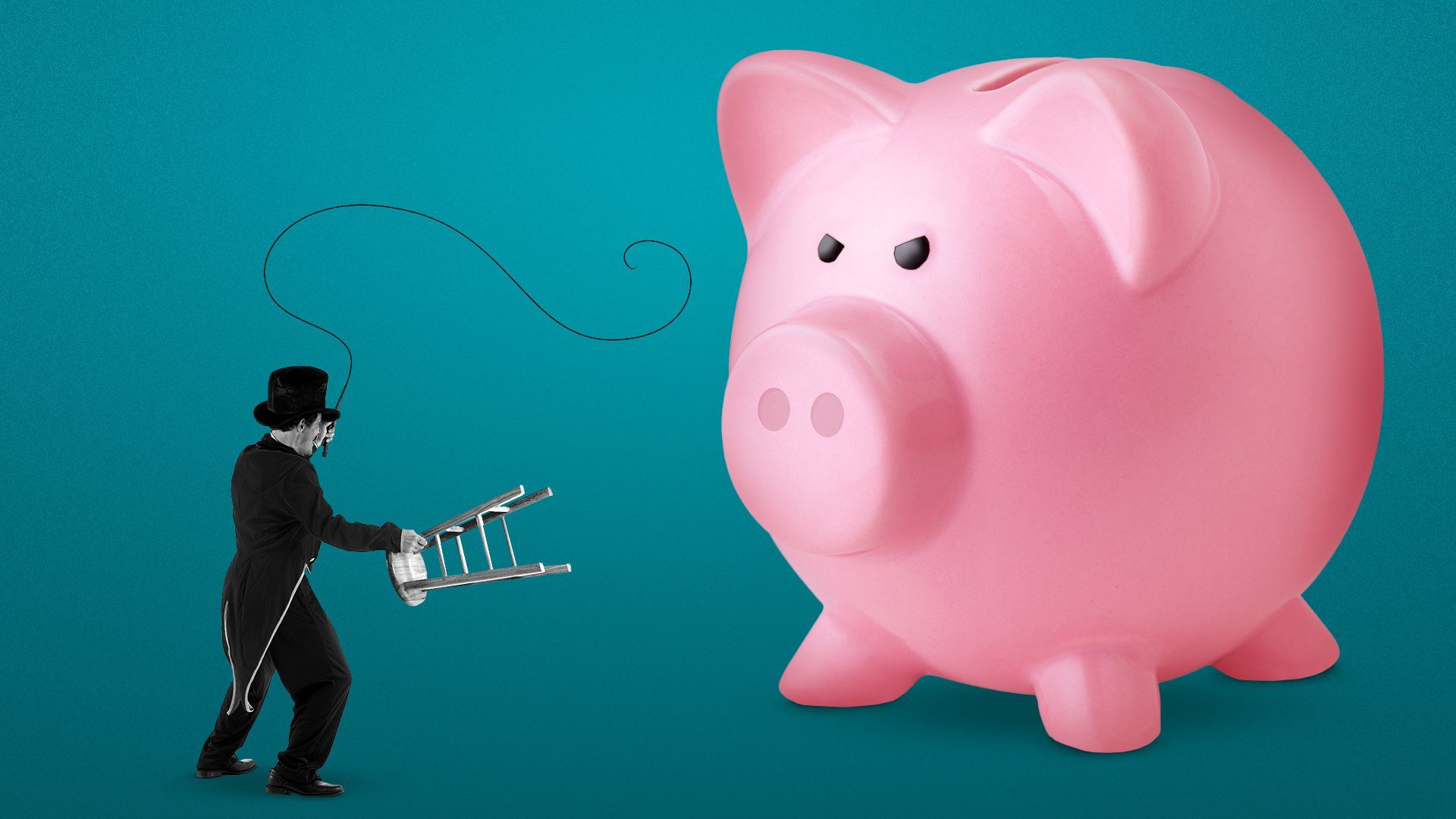 Ottopay, a debt health startup for consumers, is seeking new funding, the company tells Axios exclusively.
Why it matters: Though the U.S. consumer has been surprisingly resilient, debt is back in focus amid rising delinquency rates and an end to the student loan moratorium.
Context: Consumer debt rose to $17.29 trillion in the third quarter of the year, according to data from the New York Fed.
Delinquency rates for all loans, except for home mortgages, have been on the rise.
Details: Founded in mid-2020, Ottopay officially came out of its private beta in August.
It raised a $4.5 million seed round in December 2021 from investors including Kindred Ventures, 645 Ventures, Canaan Partners, and TwleveBelow.
The firm is now seeking to raise what it calls a "pre-Series A," says Nnamdi Okike, 645 Ventures Managing Partner.
How it works: Ottopay combines all the debt information of a consumer — credit cards, auto loans, student loans, mortgages — and builds a payoff plan depending on the user's preferences.
Its pitch to consumers: That it'll help simplify what can become a complex and Excel-laden process.
"It's a very manual and cumbersome process to reenter these numbers each month," says CEO Max Klein. "We can update the data in real time and kind of keep (users) motivated through guidance and notifications."
Ottopay can suggest that a consumer follow the "snowball" or "avalanche" methods, or another strategy created by the platform itself, says Klein.
The company favors the avalanche method, which helps consumers pay off their debt with less interest. But it does say the snowball method — by which consumers pay off the smallest balances first — can provide faster gratification.
By the numbers: Ottopay operates a freemium model. Its free version gives recommendations to pay off a single account at a time with its free version, and offers monthly insights.
Its premium version offers a more holistic view of the user's debt profile, giving them immediate updates on their accounts inside of Ottopay and recommendations across multiple accounts.
The intrigue: Ottopay's last raise closed when venture capital was still flooding into consumer fintechs. That sentiment has since changed.
Klein, though, believes its the right timing for a company like Ottopay, with consumer debt on the rise.
"With the pullback of direct-to-consumer spend on the typical channels means like Tik Tok or Google, the opportunity there is all that much larger for those that are still in," he says.
Go deeper