Exclusive: Real estate investment startup Mogul raises $3.6M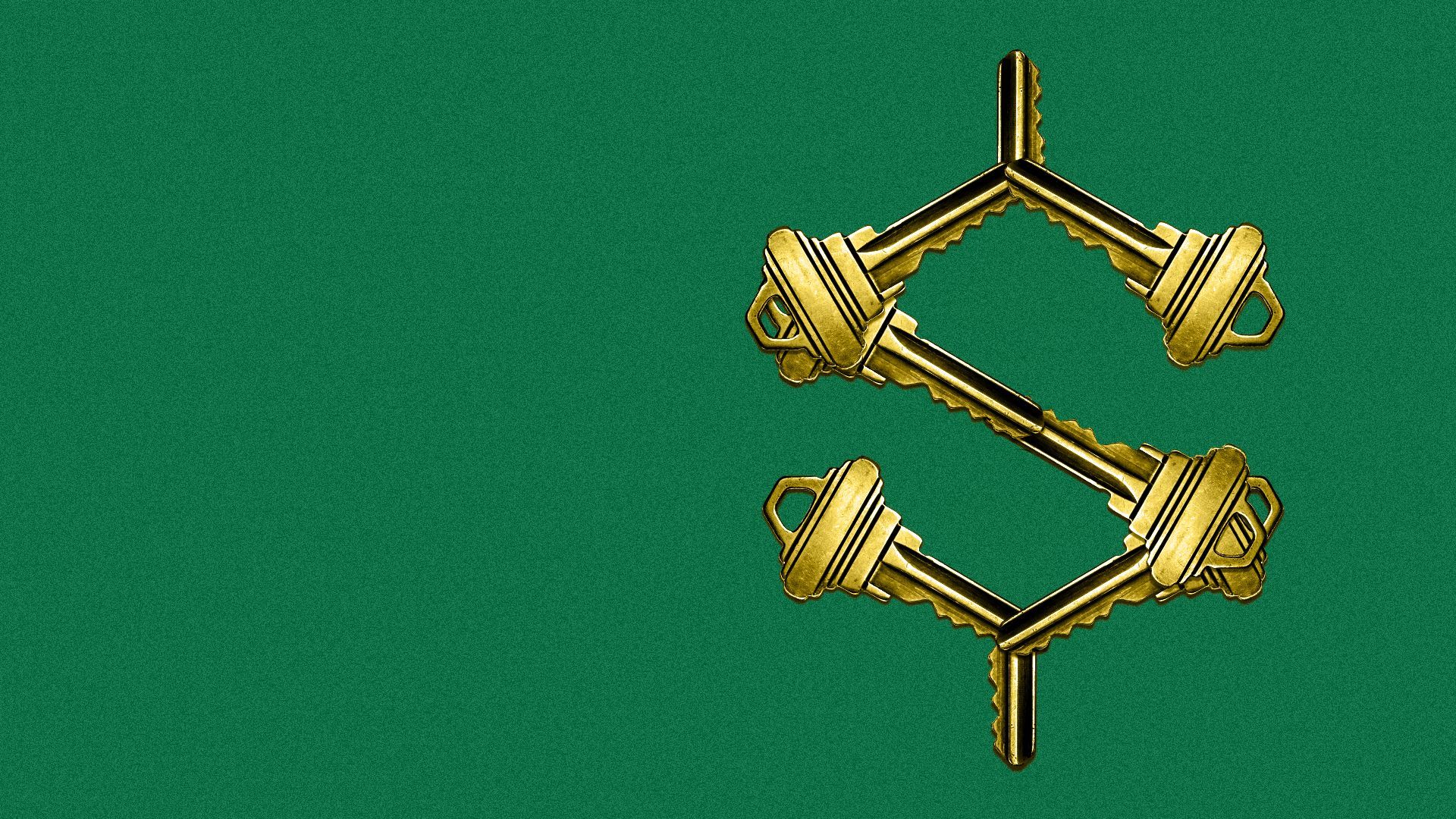 Real estate investment platform Mogul has raised $3.6 million in seed funding led by AY Ventures, the company tells Axios exclusively.
Why it matters: The startup opens opportunities to invest in single-family rental properties to those who might not have the upfront capital to do so alone.
Of note: Tim Draper & Associates, Draper B1, InterVest, Draper Dragon and Blizzard Fund also invested in the seed round.
How it works: Mogul pre-vets and buys each property listed on its platform through an LLC, which then allows investors to purchase an ownership stake through an investment club structure.
Once they've invested, users receive pro rata payments from any property appreciation, rental income, tax benefits and sales proceeds from the property.
Investors can commit as little as $100 to start.
Zoom in: Mogul CEO Alex Blackwood says the company has a supply pipeline of inventory partners with assets that fit its target.
It conducts further diligence to cut that list from thousands of properties down to ones offered on the platform, he said.
Once it has chosen a property to list, the startup secures financing, purchases the asset, and does any repairs or renovations necessary to get it rental-ready.
Finally, the startup creates a presentation explaining its investment rationale and an overview of the asset, as well as investment capitalization and market performance in historical years.
"We do all of the hard work behind the scenes, then we just look to sell it out to the end user, and they'll start earning right away," Blackwood says.
Between the lines: The company earns money by charging a 3% onboarding fee and a 2% setup fee capitalized in the deal.
It also collects 2.5% of any rental income for coordinating with property managers.
Yes, but: Any return estimates it provides are inclusive of those fees. Plus, Blackwood noted the tax benefits of investing through its platform versus putting money into a REIT.
"If you invest in a REIT and you get a 10% yield, that goes down to anywhere from 5-7% depending on taxes and fees," Blackwood says.
"With us, because of the depreciation tax shield and all of the benefits that real estate has from the tax code, that 10% stays 10%, and it might even be a passive loss."
What's next: With the funding, Mogul plans to develop new platform features and boost the number of listings on its platform.
It currently has three properties online worth around $2 million, but Blackwood says plans call for $5 million-$10 million worth of assets listed by year-end.
Go deeper