Rho's Creative Juice play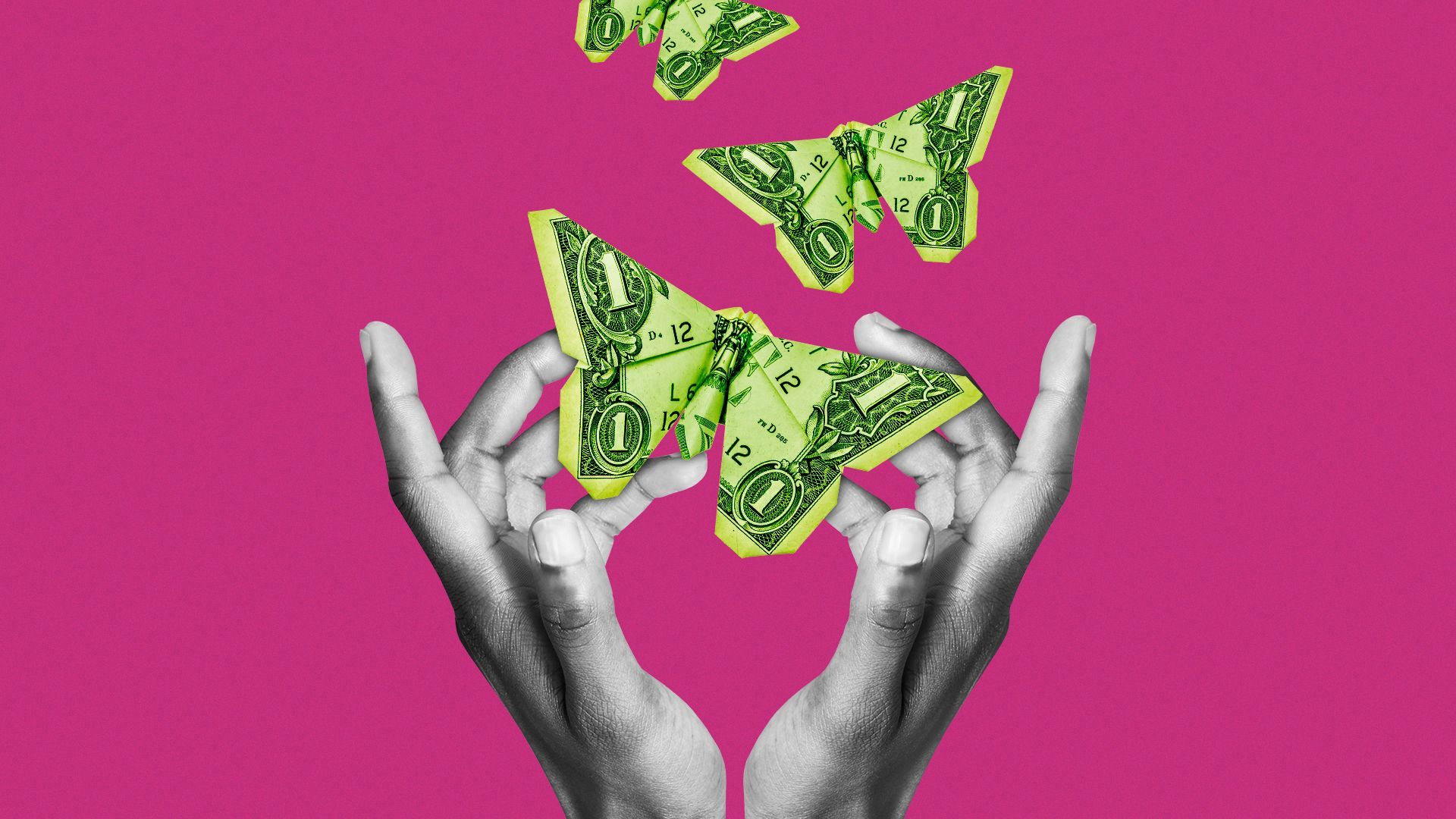 As startup valuations falter, the "buy" lever of the build, buy, or partner control board is getting oiled up, dealmakers and founders said at Money20/20.
Driving the news: Rho CEO Everett Cook effectively confirmed a report from The Information that the company was in talks to buy a creator economy startup, Creative Juice, during a panel moderated by Lucinda last week.
What they're saying: "The market is shifting, and there are business models that may not make it to scale, so there's gonna be continued consolidation in the space," Cook said when asked about the state of M&A. "There's much less venture capital than there was before."
When asked about Rho's acquisition strategy — namely its recent acquisition of Capital and the report about Creative Juice — Cook said without naming the company: "None of this has been strategic shifts. But if we see teams that we think have great talent — or intellectual property that we think is additive to what we're doing and helps us move faster — we'll do it."
"Generally, in those those transactions you mentioned, we're not augmenting our products or services. For instance, we're not going into the creative banking space. But we believe that there is synergy from the team members inside that organization that could could come over to our engineering team."
State of play: Cook's comments suggest that a potential acquisition of Creative Juice is less about entering a new market — the creator economy—than about acquiring talent.
Between the lines: Creator economy startups boomed during the pandemic, when the digital world dominated life. But the creator economy has been hard to bank and underwrite, with often irregular cash flows.
Funding in the space has dramatically pulled back in the last two years, making it ripe for both shutdowns and M&A.
Of note: Banking startup Karat has often been cited as a counterpoint to the narrative of the creative economy slowing, thanks to a recently announced $40 million raise.
Yes, but: Most of that deal, however, was completed in boom times — in 2021 — sources close to the deal told Lucinda. It was then left open to add more "creator angels" and officially closed in June.
The big picture: M&A between startups is trickling in, but it still remains relatively muted as companies continue burning through money from the 2021 era.
"We're open to it," said Mercury CEO Immad Akhund when asked onstage about his company's M&A strategy. "For most people we talked to that actually have has a product that's actually working, they still have very high valuation expectations. So if that adjusts significantly, maybe."
Rho declined to comment additionally for the story. Karat did not respond to a request to comment.
Go deeper