Exclusive: Mexican auto financing platform Nexu raises $20M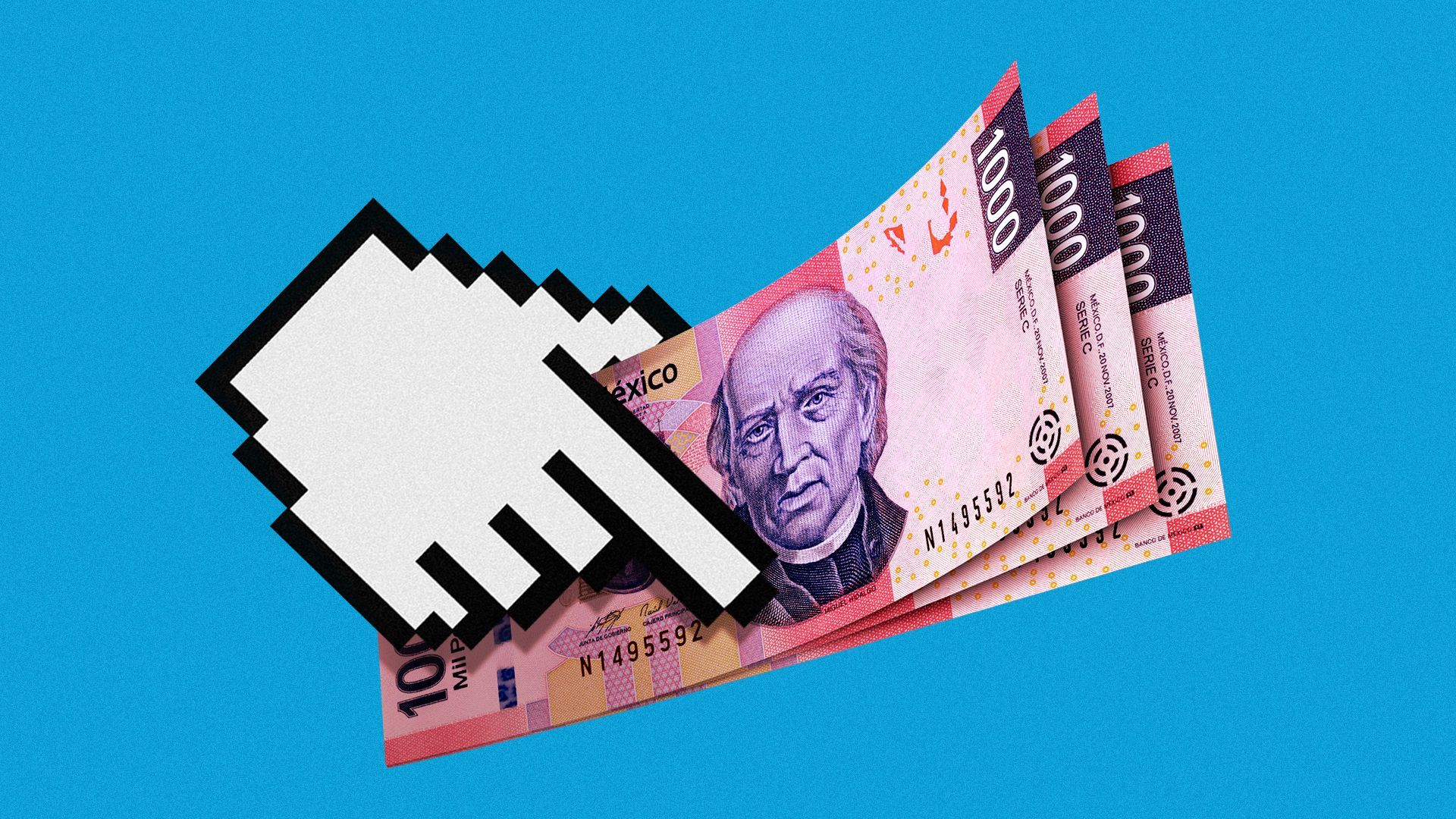 Nexu, a startup providing financing solutions to car dealerships in Mexico, has raised $20 million in Series B financing led by Valor Capital Group, the company tells Axios exclusively.
Why it matters: Auto financing is tough to come by in Mexico, reducing accessibility for car buyers and lowering conversion rates for dealers.
How it works: Nexu created a platform that enables car buyers to apply for and receive an instant decision on financing for their vehicles.
The company partners with car dealerships to make that financing available at the point of sale, which increases conversion rates and expands access to previously underserved car buyers.
Context: Unlike the U.S., where financing accounts for 80% of new vehicle sales and 40% of used vehicle sales, auto financing in Mexico is much harder to secure.
Fewer than 60% of new vehicles and fewer than 2% of used vehicles are financed in Mexico.
Between the lines: The lack of financing is due in part to low approval rates from incumbent banks, as well as an analog application process.
"When you apply for financing at a car dealership [in Mexico], you need to wait on average three days, but at least a day to get a response," says Nexu co-CEO Abdon Nacif. "So it's a very bad experience for the car buyer, which provides a lot of uncertainty."
Yes, but: With its proprietary risk algorithm, Nexu says it can approve more than twice as many car buyers as traditional banks.
"We created our own credit score based on information that comes from public and private data sources and variables that we built ourselves," co-CEO Fernando Gómez Arriola says.
Of note: In addition to the Series B round, the company has raised a debt facility from HSBC but isn't disclosing the amount.
Nexu had previously raised a total of $53 million in a mix of equity and debt financing.
Other investors include Fintech Collective, Endeavor Catalyst, Altos Ventures, Wollef, Squareone, Clocktower Ventures, Gilgamesh, FJ Labs, Ivernet and Capem.
Go deeper