Grayscale CEO Michael Sonnenshein on the future of GBTC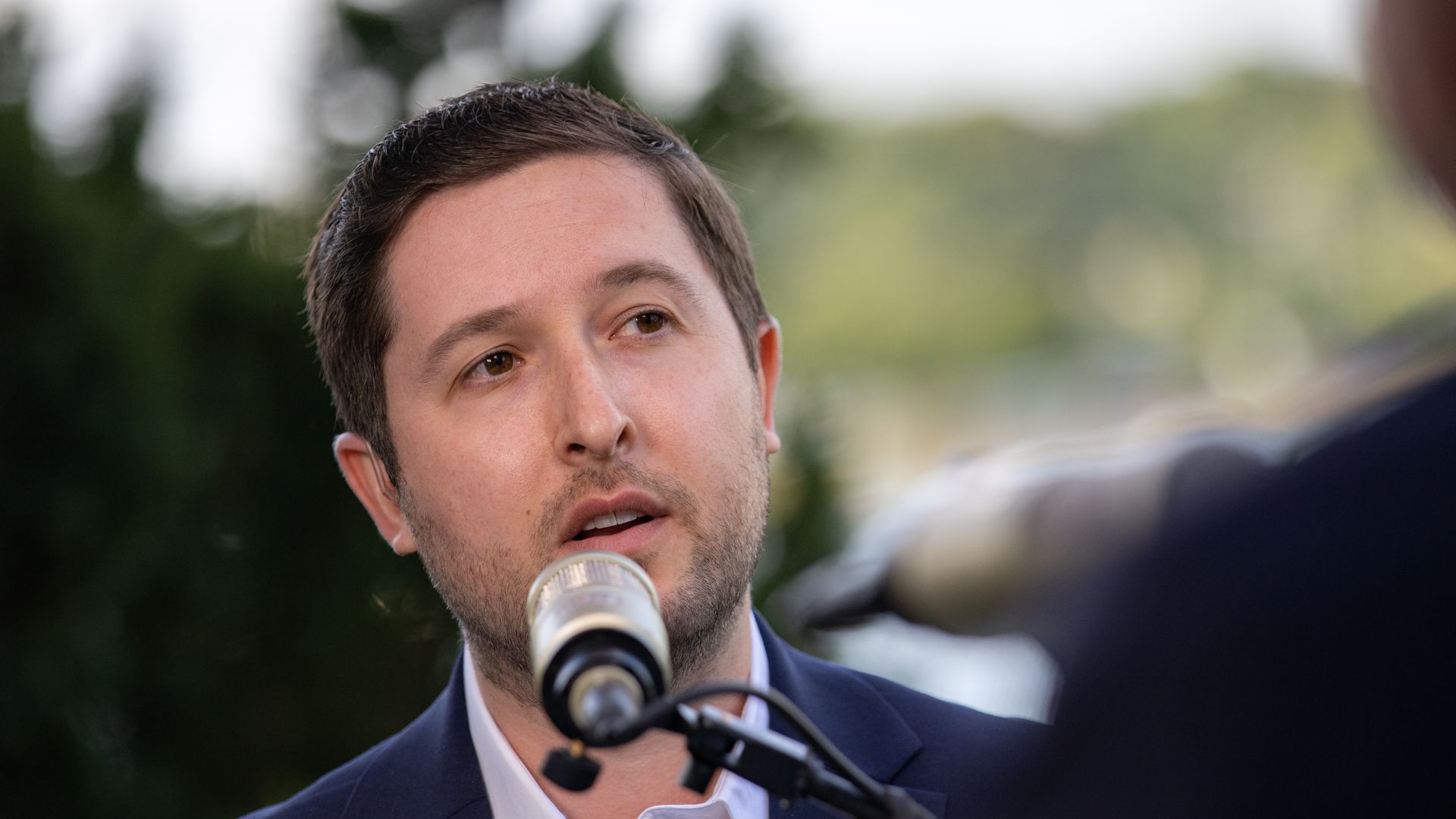 Grayscale is hoping for a quick resolution to its ongoing fight with the SEC and conversion of GBTC into a spot bitcoin ETF, chief executive Michael Sonnenshein told Ryan at Future Proof last week.
Why it matters: In his best-case scenario, Sonnenshein believes the SEC could soon open the floodgates by approving multiple spot bitcoin ETF products to come to market.
This interview has been edited for clarity and brevity.
Where do things stand now with the SEC?
It was very, very disappointing to do the work that we've been doing with the SEC since 2015 from an educational perspective to eventually reach a point where they were not ready to approve a Bitcoin ETF and actually gave us a denial.
The decision to initiate litigation against the SEC is not a decision that we took lightly. … But as a fiduciary, this is the only option that we were left with.
We had a three-judge panel that unanimously voted in favor of us. … Now we find ourselves in a spot where we would like to accelerate the conversion of GBTC, but we have to abide by the federal rules of appellate procedure during this 45-day period.
One thing we've been very public about is that it would be adding insult to injury for the SEC to take action that would further harm GBTC investors ... by greenlighting other products to come to market before [it]. So we've been advocates of saying, if you're going to act, you need to let all of these products into the market simultaneously.
You mentioned all the work you've done with the SEC previously, but was it the new administration that just seemingly changed things overnight?
A lot of the folks we previously were engaging with are not really working on crypto initiatives at the SEC as publicly as they had previously. There had been offices within the SEC that were devoted to new and emerging technologies that have since gone away.
I do think back, though, to the announcement and appointment of chair [Gary] Gensler, which is something that the crypto community was actually very excited about because of his background.
So it's been very disappointing to [see] somebody that has more than a working knowledge of crypto come into that seat … and then repeatedly take action that keeps assets like bitcoin from being further brought into the regulatory perimeter.
How do you see the competition now that major asset managers like Blackrock are also applying for spot bitcoin ETFs? What does that mean for GBTC?
On a macro level, it means our convictions were right all along. To see some of the world's largest asset managers publicly advancing their crypto-specific plans is another moment of validation. It reminds us that the asset class is here to stay, and investors want access.
We have long been ready for a world in which there are multiple spot products on the market, the [same] way that there are multiple bitcoin futures products on the market.
Investors want products that are liquid, they want products that have a track record, and they want products that have a demonstrable operational track record of success the way that GBTC does.
Do you feel Grayscale's position within DCG complicates the picture because of other parts of the organization that aren't doing well and have come under increased scrutiny?
Quite simply, no. While Grayscale is a wholly owned subsidiary of DCG, it is a company that has its own leadership team, its own governance, its own entities as a broker-dealer, RIA, etc. We operate very distinctly from one another and have no operational reliance on DCG or any of the other businesses.
We work for our investors, not for DCG. I think it's a really important distinction, and I think our actions reflect that more than anything.
So, you believe the collapse of Genesis has no impact on what's happening with GBTC?
No. As I reflect on this most recent crypto winter and some of the businesses that have shut down operations. ... It's been another reminder for us, [that this is] our third crypto winter as a company and to just not get distracted and focus on the priorities of the firm.
Priority No. 1 is GBTC, and continuing to focus on that has been really key to our successfully navigating another crypto winter and coming out on the other side of it with this great victory in the court ... and now hoping to work on next steps.
Go deeper