Financial advisers welcome AI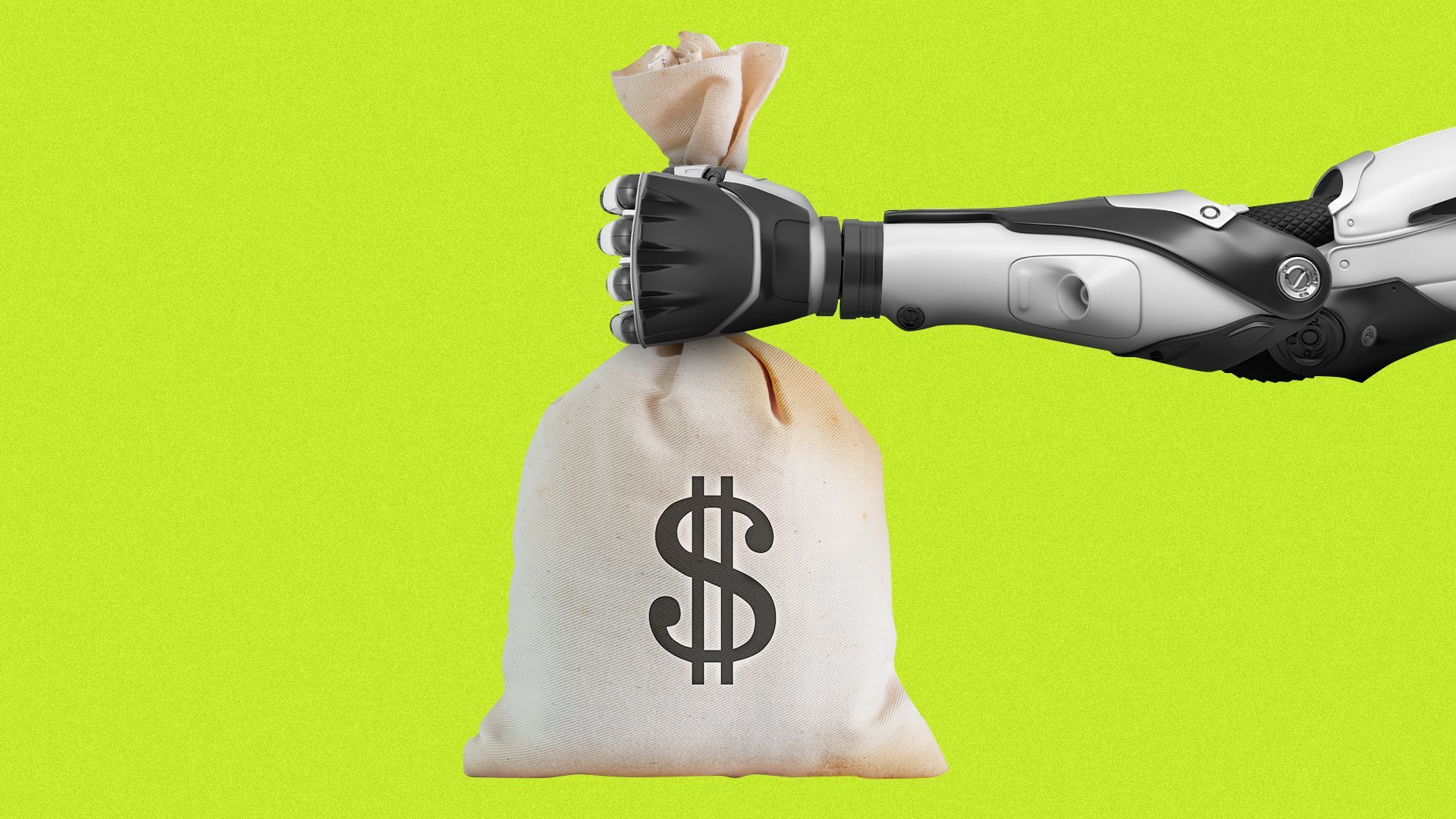 Wealth management adoption of AI is coming fast, according to Future Proof speakers and attendees.
Why it matters: As AI improves, financial advisers will adopt the technology to be more productive and expand client service.
State of play: Industry veteran Joe Duran believes the impact of AI on advisers will be felt in three years rather than 10.
"I don't think anyone really grasps the amount of innovation happening in AI. … Three years from now, our conversations about where the industry is headed will be completely different," Duran said in a session on stage.
How it works: Betterment CEO Sarah Levy said applications in the front and back offices will benefit from the power of AI.
"The first is applications to make us more efficient, to lower the service cost to serve," she said. "[Second] would be customer service, with the first spot being chatbots, with the idea that we can answer client questions faster and well."
Reality check: Attendees were quick to point out that AI would not replace human advisers but would simply make them more productive.
"We think about as advisers how AI can accelerate our ability to deliver great service by getting us answers behind the scenes and then having us interpret those answers, at least for the medium term, is the opportunity for AI," Levy said.
"[It] doesn't mean we'll lose the human hand-to-hand interactions, but onboarding and managing clients will take a fraction of the time it takes today. You'll be able to serve hundreds more clients than today," Duran said.
By the numbers: "If today you're at 60 or 80 [clients], then you'll be at 200 or 300, and there will be no appreciable decline in service, because the way AI will help us to serve at scale will change," Duran asserts.
Between the lines: Some say the RIA community may be forced to embrace AI, as the supply of advisers is not keeping up with the demand for their services.
"Over the last 10 years, there's only been 6,000 advisers added to the system. We only have about 300,000 advisers in the U.S.," Pershing X president Ainslie Simmonds says.
"So if you can't manufacture more advisers, the only way to grow and serve more clients is to be more productive with the ones you have," she adds.
Go deeper