Former Meta crypto head on why PayPal's stablecoin project shows promise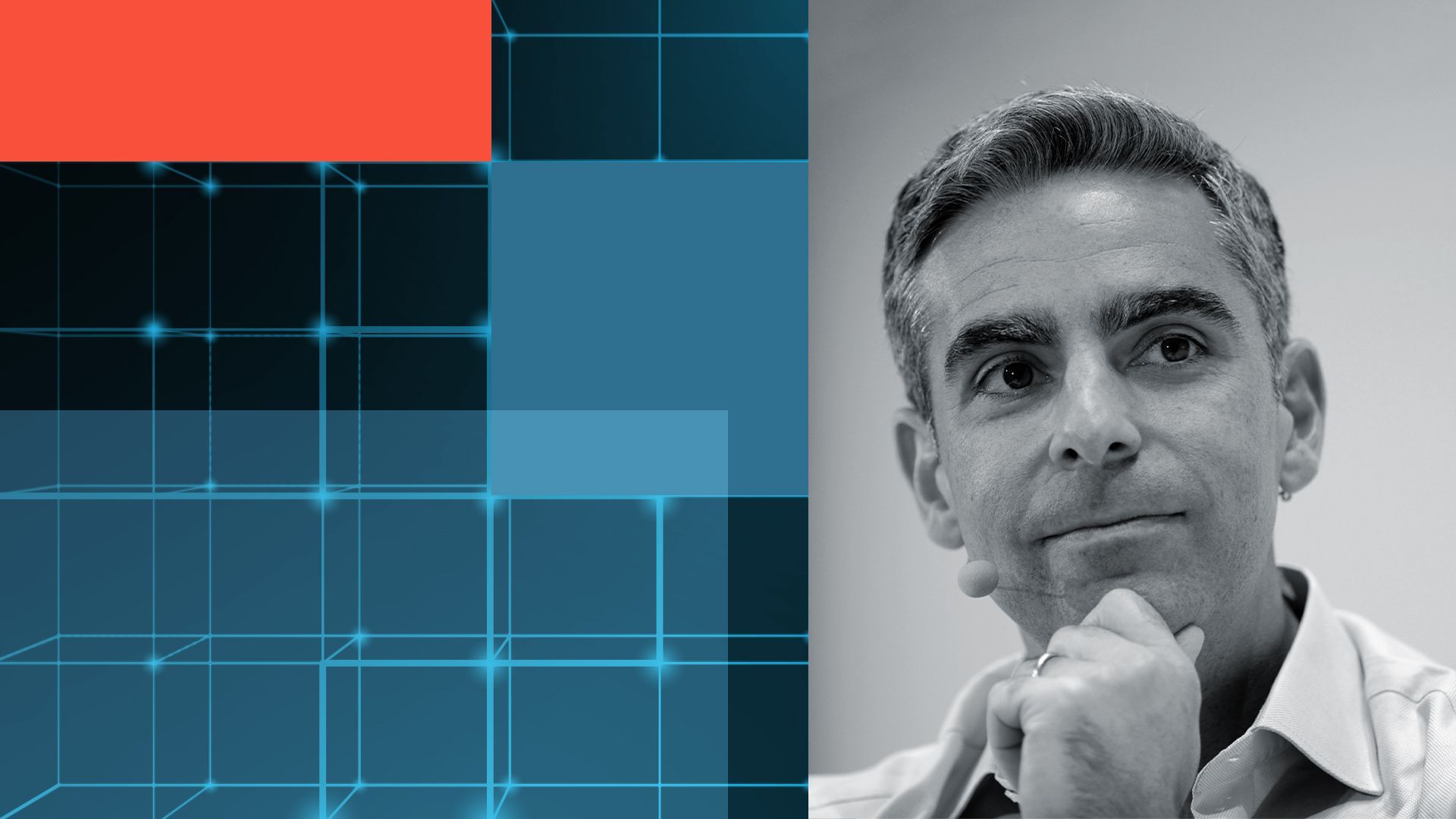 David Marcus, former head of Meta's crypto initiative, believes PayPal is in a better position to fulfill its stablecoin dreams than Meta was four years ago.
Why he matters: After Meta's stablecoin project died on the vine, Marcus has remained a high-profile entrepreneur in the space with plenty of experience dealing with regulators.
Background: This conversation comes after PayPal launched a dollar-backed stablecoin last month to much fanfare, as well as some criticism from Rep. Maxine Waters.
Context: Last year, Marcus raised $175 million for Lightspark, his buzzy bitcoin-based payments startup, with backing from investors like a16z and Paradigm.
Lightspark aims to make it easier and faster for businesses to transact via the Bitcoin blockchain, and it builds on the Lightning Network. Marcus, notably, sees the most promise in using bitcoin for settlement.
This conversation has been edited for clarity.
It's been a little over a year since Lightspark launched. Give us an update on the business.
The first version of our product shipped a few months ago and enables crypto exchanges, wallets and financial institutions (like banks) to get on the Lightning Network and send/receive transactions or create experiences.
We first started serving places where people are buying smaller amounts of bitcoin —in Latin America, in Africa, in the Middle East, where they need a cheaper, faster way to move it around. Now that we're moving upstream, and enabling all kinds of transactions and using all kinds of different currencies, we're starting to find a lot of traction both in Western Europe and here in the U.S.
Quite a few crypto companies are moving some operations outside the U.S. due to the regulatory environment. Is that something Lightspark has had to do in terms of hiring talent outside of the states?
No. We're here in Los Angeles, where 90% of our people are based.
It's sad to see that the U.S. is not at the forefront of a revolution that will change the trajectory of how capital moves around the world. But as far as we're concerned at Lightspark, bitcoin is one of a kind in terms of regulatory clarity. It's an asset that the SEC has repeatedly said is not a security.
You led Meta's crypto efforts, Libra. You were also once at PayPal. Now PayPal has launched a high-profile stablecoin project that gotten some regulatory scrutiny. What are your thoughts?
PayPal's competitive advantage here is really its reach. If they build inside of their products and their wallets, it'll enable people to on-ramp easily.
I think that they'll find success because it removes a ton of friction for people to onboard. I'm really happy that they've done this, and I'm excited for others to do it as well.
Libra died in part due to regulatory actions. Do you think PayPal and future players have a better chance of getting through whatever may come from D.C.?
My view is it wasn't regulatory action, but political action. It's an important distinction point, because on the regulatory front, the Libra project — by the time that it was killed — actually perfectly matched or exceeded the regulatory requirements. It was a political reason. The sponsor of the project wasn't a palatable sponsor.
If you look at PayPal and other stablecoin projects out there, they use the same framework we were proposing — minus the actual underlying settlement layer and payment network. The technology that builds the Libra network is now in other startups, but that core Libra technology that would have enabled real-time, cheap global money settlement is not something that exists today.
Correct me if I'm wrong, but it sounds like you do think that PayPal has a better chance of passing through whatever political firestorm because they aren't as unpopular, on a political level, as Facebook.
I think when you're already in the business of moving a lot of money for a lot of people, it's definitely easier than when you have a reputational challenge. Meta is in a much better place today than I think it was at the time, when we tried to launch the project, which was arguably probably the worst time to actually do it.
Go deeper