Exclusive: Greycroft hires first San Francisco-based partner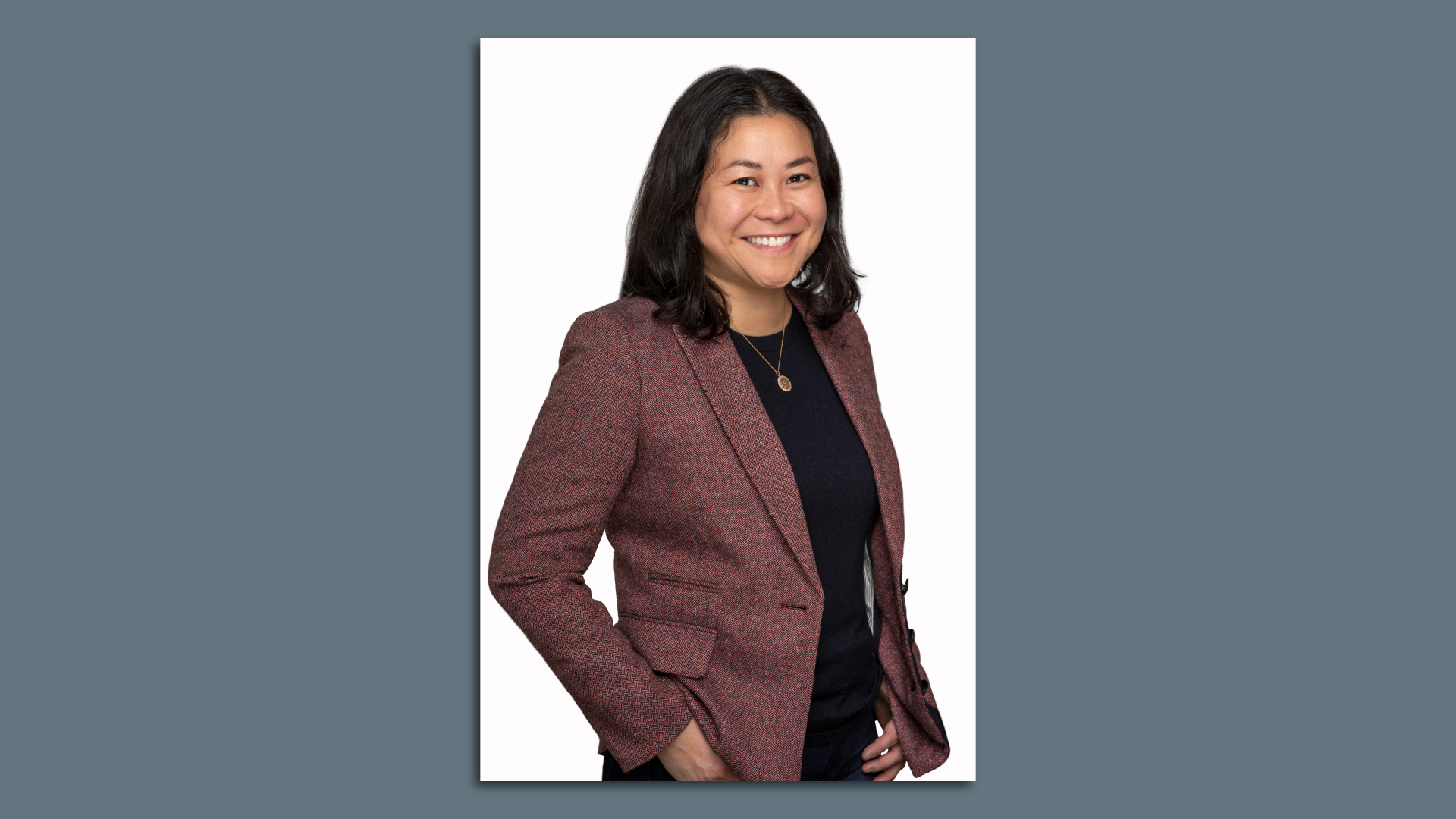 Greycroft has hired Blockchain.com board member Marcie Vu as a partner just months after raising over $1 billion in three new funds, the firm tells Axios exclusively.
Driving the news: Vu will be the first San Francisco-based partner for New York City and Los Angeles-based Greycroft.
"We think it's such an important time, with this massive new technology wave of AI, to be making this kind of a statement and developing a presence in San Francisco," says Greycroft co-founder Dana Settle.
Greycroft (whose investments include Acorns, Braintree, Farfetch, and Venmo) has invested in many SF-area companies, but is now establishing its physical footprint there with a string of hires.
Carley Phillips was hired in 2022 while Nick Crance was hired in 2020 — both later moved to SF. Greycroft also hired Talent Director Elyssa Pedote in 2022.
Details: Having previously worked on some of the tech industry's biggest deals in 21 years as an investment banker, Vu will invest broadly across the ecosystem and seek companies that "can become massive platforms," she says.
"With accelerated computing with AI, I think we're just going to see an era of new experiences and new applications that we haven't seen before," she notes.
Vu was formerly head of consumer technology at boutique investment bank, Qatalyst Partners, where she led their advisory work on the $28 billion sale of LinkedIn to Microsoft and the $4 billion sale of Honey to PayPal.
Prior to that, Vu was head of consumer internet banking at Morgan Stanley, working on the IPOs of Alibaba, Facebook, and Google.
In addition to Blockchain.com, Vu sits on the board of secondhand marketplace, ThredUp. She will maintain those seats at Greycroft.
Of note: Vu and Settle first met in 2016, when Vu was advising Target's acquisition of Greycroft-backed Shipt for $550 million.
Settle later recommended Vu to the board of Greycroft-backed gaming company, Scopely, where Vu helped bring on additional board members and sat on its transaction committee — eventually leading to its acquisition by Savvy Games for $4.9 billion this year.
Context: In April, Greycroft announced that it had raised over $1 billion across three new funds, including Greycroft Partners VII Greycroft Growth IV, and the Greycroft Coca‑Cola System Sustainability Fund.
Zoom in: AI is helping the San Francisco Bay area maintain its tech capital title, even as the city struggles to recover from its pandemic-related population losses.
Go deeper