Startup closure company SimpleClosure raises $1.5 million seed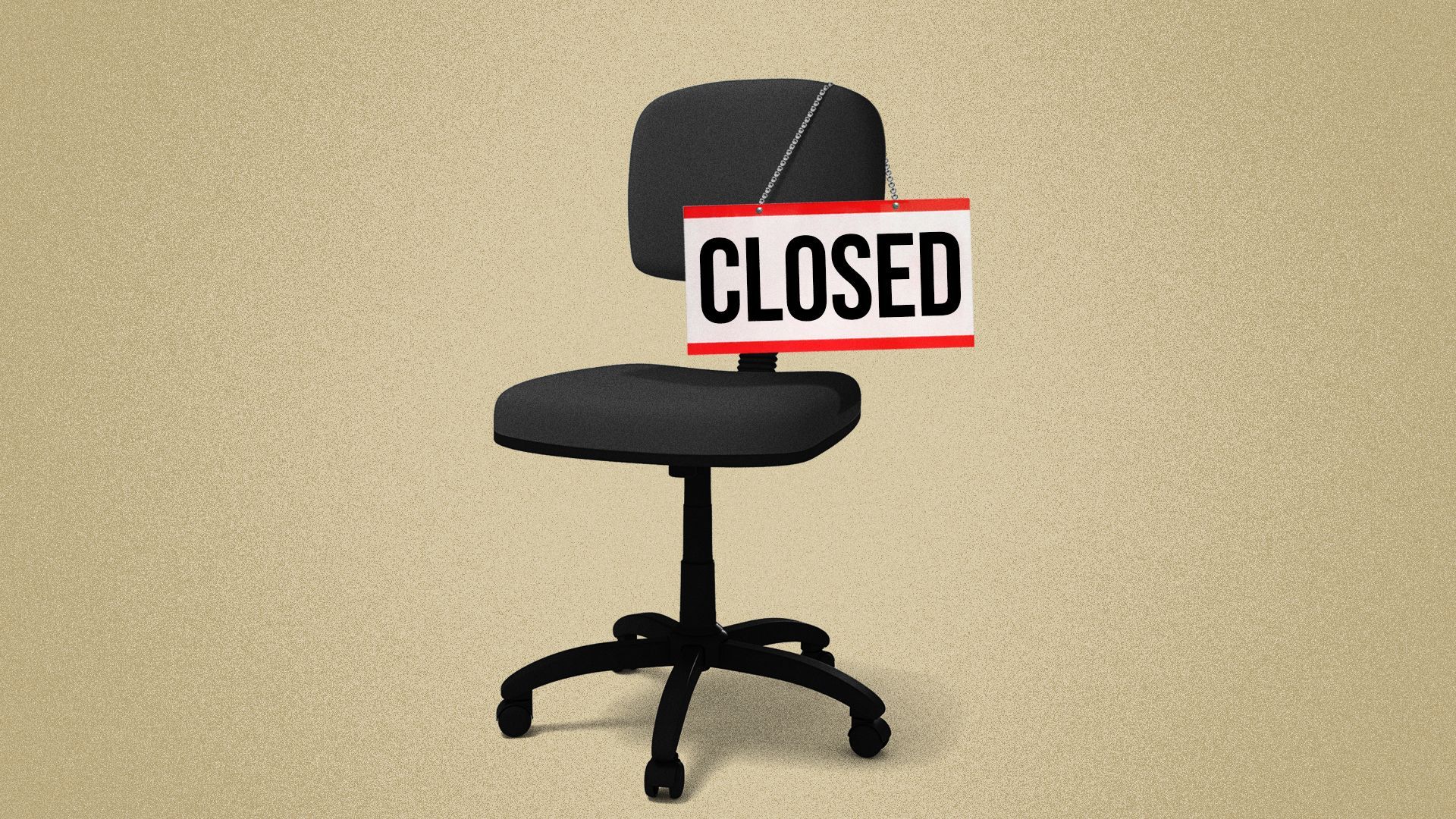 SimpleClosure, a company that helps venture-backed businesses automate the shutdown process, has raised $1.5 million in seed funding.
Why it matters: Guidance to shut down a company is a rarity in an industry that tends to sweep failures under the rug.
Context: This comes as a rising number of startups throw in the towel while venture funding dries up. Data from Carta show a 107% increase in dissolutions in the second quarter of 2023 (81) from a year ago (56).
Details: Vera Equity and Cambrian Ventures led the round.
How it works: SimpleClosure blends automation with human consulting, aiming to automate and simplify the shutdown process by ingesting the company's documents. Having processed that information, it creates a shutdown plan, building a checklist and auto-populating paperwork (including tax filings and vendor termination agreements).
A process that typically takes months can then be accelerated to weeks or even days, says CEO Dori Yona.
Documents might include IRS papers and investor documents. SimpleClosure aims to find loose ends, having helped Elie Toubiana, a founder that shuttered ZenBill this year, to close an entity that he had forgotten he'd opened in Florida.
It also helped Toubiana identify in his credit card statements which vendors the company was still paying.
Of note: Toubiana also figured out, with help from a representative, how much to return to his investors.
Flashback: Yona was asked by investors to create an analysis of what could happen if he shut down his previous fintech business, Earny.
The startup eventually pivoted and found a buyer, but the complex and highly manual process left a mark in Yona's mind.
"It didn't make sense to me that shutting down a company was that complicated and that ambiguous," he said. "I felt like I was the first business in America shutting down a company."
The intrigue: Venture investors tend to seek companies with recurring revenue, but shuttering a business is a one-time event. Yona sees the possibility of dominating the market rather than focusing on recurring revenue, citing research that most venture-backed startups fail.
He also foresees serving a broader set of customers (such as vendors or creditors) and adding products — including managing leftover assets.
Go deeper