Scoop: Bolt's Breslow seeks to raise the next "Founders Fund"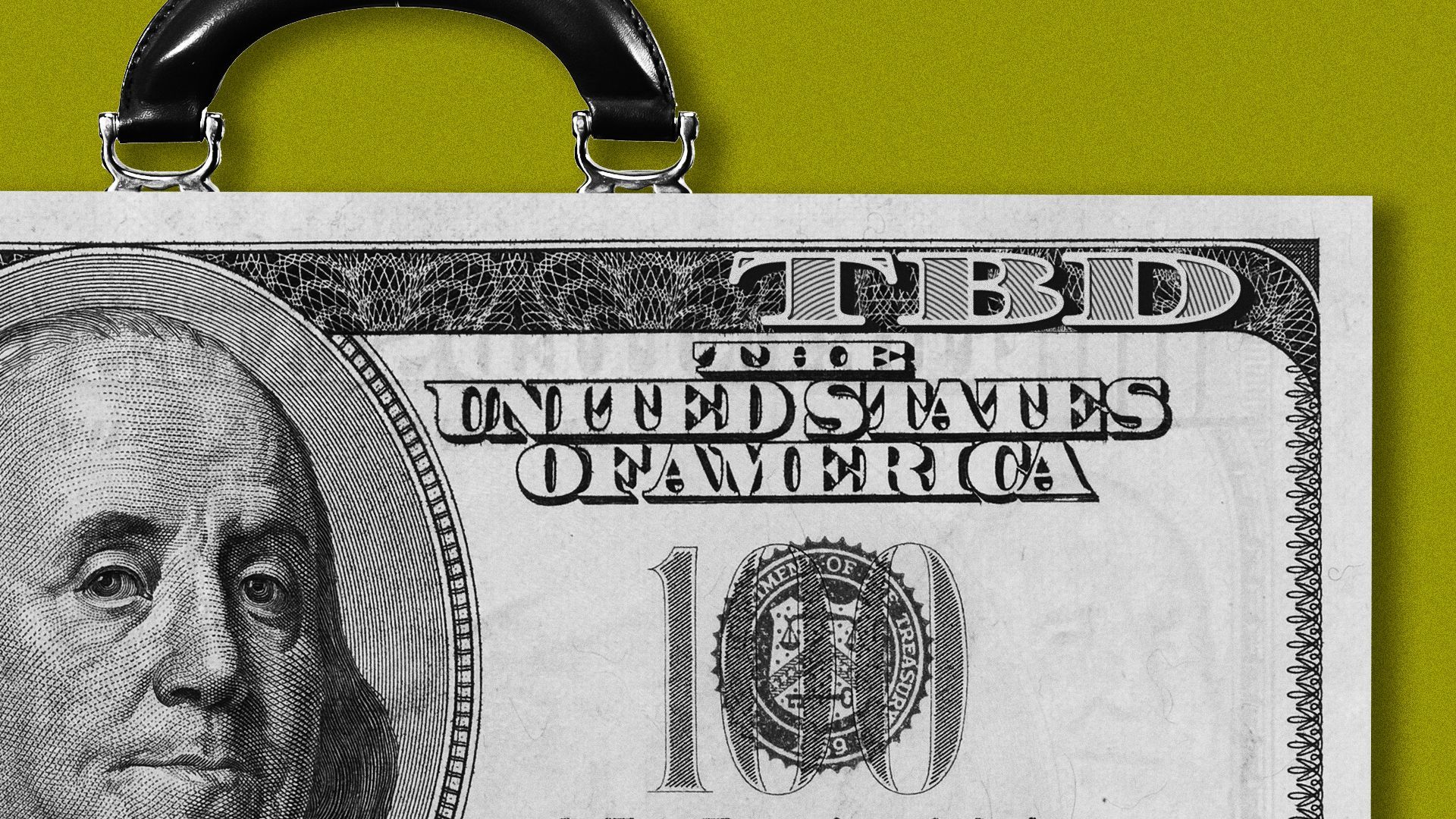 Controversial and prolific Bolt founder Ryan Breslow not only launched a health tech startup in recent years — he has also been seeking investors for an accelerator and venture capital fund.
Driving the news: Breslow is seeking to raise $40 million for the fund that plans to "take advantage of market conditions" to invest across enterprise software, climate, fintech commerce, and crypto, according to sources and an offering document seen by Axios.
Details: Dubbed Family, the fund is pitching investors on being the "first explicitly founder first fund since Founders Fund," in the document passed around last year that was seen by Axios.
Citing Breslow's companies and investments collectively as "the Ryan Breslow Enterprise," the fund's documents focus on the team's experience and ability to help young companies fundraise, gather talent, and scale.
Aside from founding Bolt, crypto company Eco, and health-tech company Love, Breslow also invested in contract management company Terzo last year and carbon reduction company GreenCarbon.
How it would work: The new fund is currently seeking a 2% management fee and 20% incentive fee, per one source.
Jon Gordon, who previously worked with Breslow to found Movement DAO, was listed as CIO, and Breslow was listed at president.
The intrigue: The fund has faced challenges as a result of market pressures, and has also reorganized since last year to focus more on helping build fewer businesses via an accelerator model.
An earlier version of the fund sought to raise $140 million last year with a 30% incentive fee — compensation structure that would've put in on par with the most established players on Sand Hill Road.
Quarry VC Co-Founder Bob Ghoorah was listed as a co-founder for the fund in pitch documents seen by investors last year.
Those fundraising efforts however paused in late 2022, with Ghoorah no longer part of the roster, a source says. Breslow and Gordon restarted efforts to raise the $40 million middle of this year.
Documents from last year showed that the fund had a comparatively longer time horizon at 15 years. This comes as venture firms in general have been extending their holding periods beyond the typical 10-year mark. The fund's current time horizon is unclear.
The bigger picture: Funds, especially new ones, have struggled to gather capital over the last year as limited partners rein in risk.
Emerging fund managers, those fewer than four funds, raised just $2.6 billion in the first half of 2023, putting them on track to close the year with under $20 billion in commitments for the first time since 2016, data from Pitchbook shows.
Of note: Beyond fundraising efforts, over the past two years, Breslow has accused Y-Combinator of running a "Silicon Valley mob," stepped down as CEO of $11-billion Bolt, launched Love, faced an SEC probe, and has juggled lawsuits.
Ryan Breslow declined to comment on the fund, and Gordon declined to comment while Ghoorah did not respond to requests for comment.
Go deeper