Bluevine CEO: IPO filing in 18 to 24 months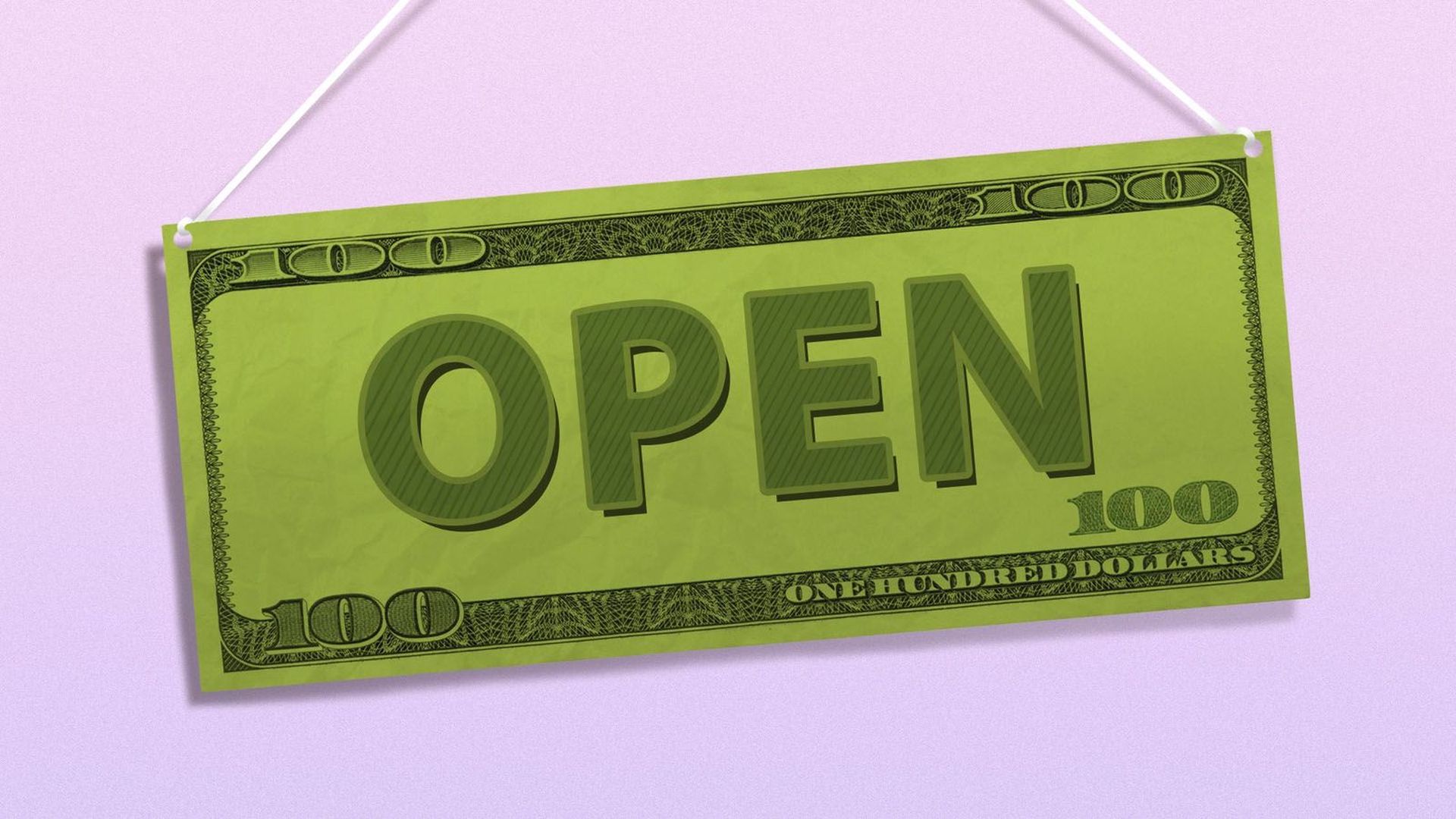 Small-business-banking startup Bluevine is aiming to file for an IPO in the next 18 to 24 months, CEO Eyal Lifshitz tells Axios exclusively.
Why it matters: The IPO market has started to reopen, and some fintechs — one of the hardest hit segments on the stock market — are working up the courage to cautiously peer back in.
Context: Stock-trading startup DriveWealth is also weighing an IPO listing in the same time frame.
Be smart: These companies aren't rushing their IPOs, but it's clear that some are feeling the pressure to give hope to employees for liquidity and investors for returns.
Catch up quick: Founded a decade ago, BlueVine boomed during the pandemic as small businesses flocked to fintechs to access the government's paycheck protection program loans.
It continued to gather users through 2022, and now expects to hit $200 million in revenue for 2023 — which would represent 80% growth compared to the same period a year earlier.
Bluevine has expanded its revenue streams from lending since its founding, but is not yet profitable. Now about 70% of its revenue stems from lending and credit, while the rest stems from a mix of interchange, payment fees, and interest from deposits.
"When you look at our scale and the pace of growth, and as we approach going public, I think we would be in a position where we could become profitable,' Lifshitz says of his IPO timeline.
Of note: SMBs have been a historically difficult segment to scale off of, with corporate card startup Brex recently exiting the space in favor of enterprise clients.
Liftshitz sees these retreats as an opportunity for Bluevine to expand and become a onestop banking shop. It recently launched accounts payable and plans to expand with treasury management options later this year.
Yes, but: Bluevine's rapid disbursement of PPP loans have not come without controversy. A December congressional report accused fintech players —including Kabbage and Bluevine — of inadequate fraud controls and reporting standards during the process.
The congressional committee said that Bluevine adapted to fraud threats better than its peers, but still fell behind on reporting fraud to law enforcement.
Background: Bluevine last raised $102.5 million in Series F funding in 2019 led by ION Crossover Partners. Other investors included Lightspeed Venture Partners, Menlo Ventures, 83North, SVB Capital, Nationwide, Citi Ventures, and M12.
The company if not disclose its valuation, though Lifshitz confirms the company was not a unicorn.
Go deeper