Exclusive: Ethereum-backed stablecoin developer Ethena raises $6M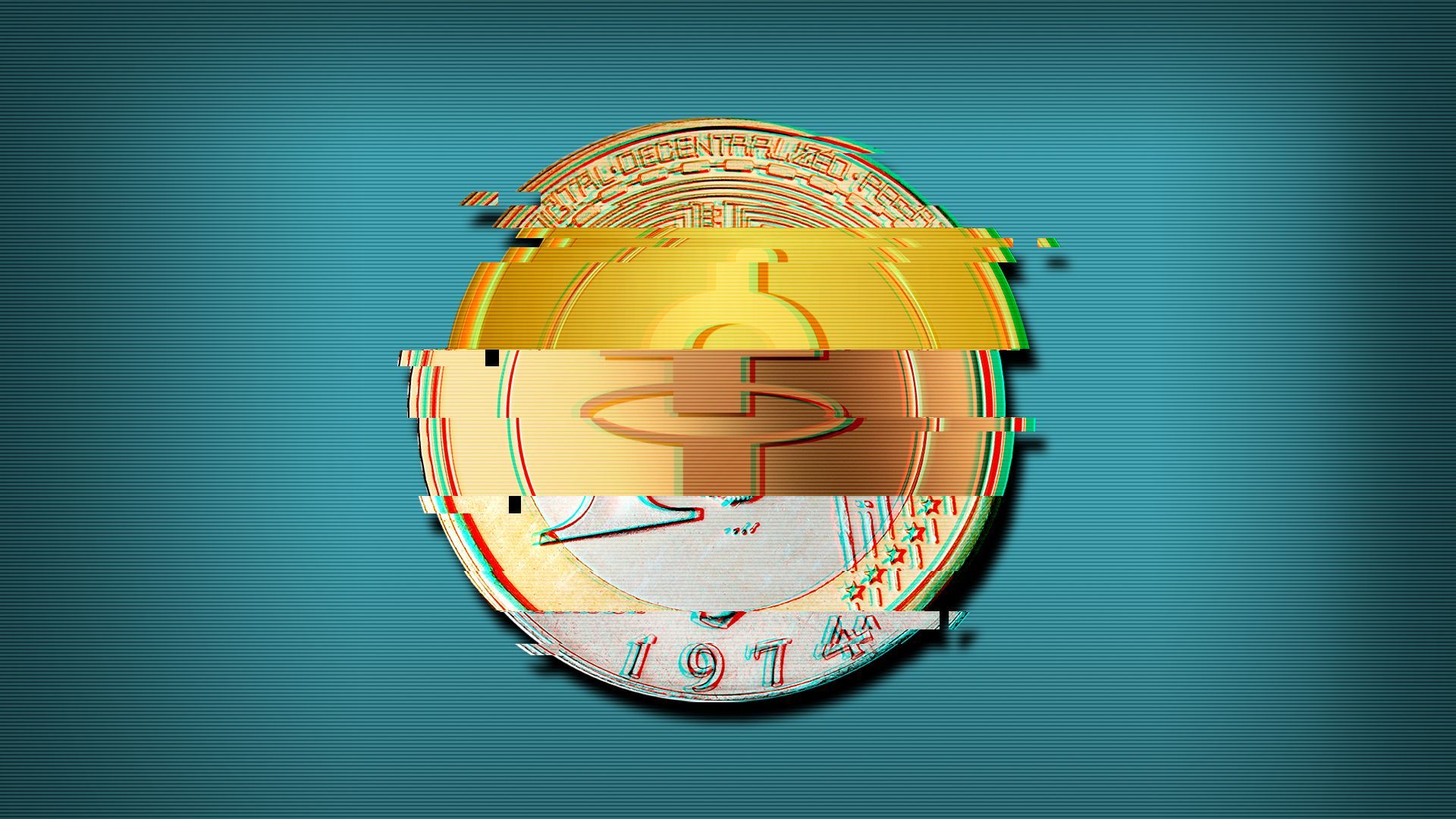 Crypto startup Ethena, which is developing a new stablecoin secured by ethereum derivatives, raised $6 million in seed funding led by Dragonfly, the company tells Axios exclusively.
Why it matters: Developed in response to Terra's failure, the new stablecoin has a novel approach to maintaining its dollar peg.
How it works: Ethena has developed a stablecoin, USDe, that maintains its dollar peg by using collateral from users to hedge price exposure by shorting ethereum using perpetual swaps.
By holding equal amounts of staked ETH and perpetual swaps, it ensures that any gains or losses by either asset are essentially canceled out.
It is developing a digitally native, USD-denominated Internet savings bond that generates yield from a combination of staked ETH and swap margins.
State of play: Ethena hopes to differentiate itself from previous attempts at building an algorithmic stablecoin — like Terra, which collapsed soon after it got knocked off its dollar peg last year.
It also differs from current stablecoin leaders USDC and USDT, which are mostly backed by fiat-based assets like Treasuries.
That approach is seen by most investors as safer, but it still relies on the traditional banking system to function.
What they're saying: "In crypto, you're trying to create a parallel financial system, but the most important financial instrument in the entire space (the stablecoin) is still completely tethered to the existing system," Ethena founder Guy Young says.
"We're trying to create something that exists outside of the banking system."
Of note: Ethena's financing includes backing from crypto derivatives exchanges like Deribit, Bybit, OKX, Gemini and Huobi.
It is also supported by BitMEX founder Arthur Hayes and his family office — which is notable because Hayes himself has called for the creation of an algorithmic stablecoin (NakaDollar, or NUSD) backed by bitcoin derivates.
Between the lines: Young says he drew inspiration for the creation of USDe from a piece Hayes wrote in the wake of the Terra collapse which described how a crypto derivative-backed stablecoin might work.
What's next: The company hopes to fully launch its stablecoin and bond asset in the coming months after completing the testnet phase in the third quarter.
Go deeper