Exclusive: Homeowner wealth management startup House Numbers raises $3.75M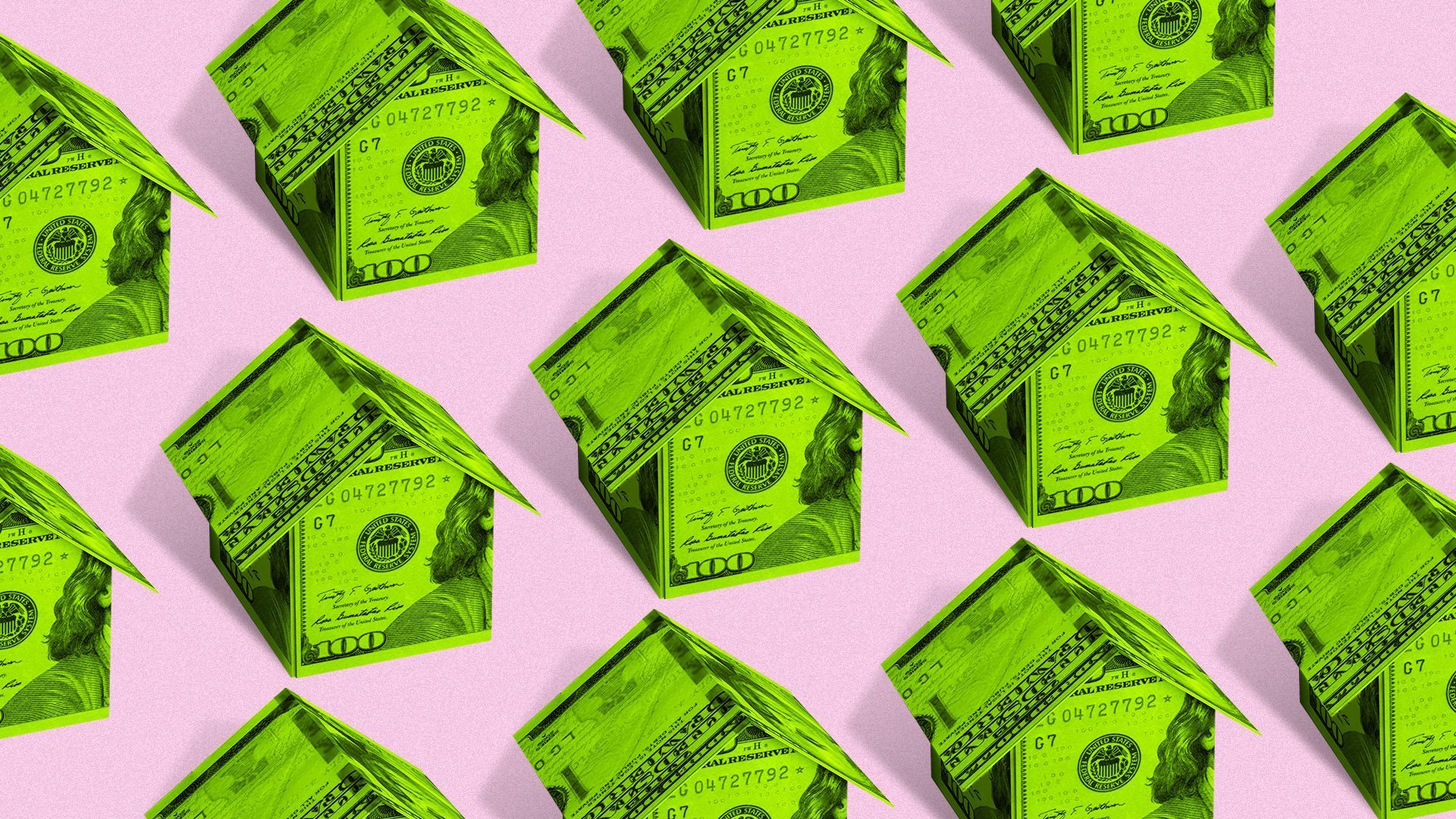 House Numbers, a wealth management platform for homeowners, raised $3.75 million in seed funding led by Resolute Ventures, the company tells Axios exclusively.
Why it matters: In a high interest-rate environment, understanding home equity and financing options is more important than ever for homeowners.
How it works: By entering some basic information, such as address, mortgage details and credit score, House Numbers will give homeowners a better understanding of how much value they have locked up in their homes.
It provides a dashboard with an estimated value of the home, how much equity has accrued since purchase and the loan-to-value ratio.
In certain markets, the company can surface financing options — like HELOCs, home equity loans, and cash-out refinances — then help homeowners pick the best option.
Between the lines: By working with multiple home equity lenders, House Numbers can offer a wider number of products and provides a lot more transparency than if homeowners were doing their own research.
"We looked at over 200 of the largest home equity line of credit providers out there, and I think there were like five that would give you a quote online," House Numbers co-founder Jeff Levinsohn says.
The company currently has a broker's license in Colorado and Texas and is looking to expand coverage over time.
What they're saying: "[The home is] the biggest asset for almost every age group and wealth band… and yet, there's this gap in the market where people are left to their own devices to figure all these things out," Levinsohn says.
"You have financial advisers for stocks and mutual funds. If you have a certain net worth, you have wealth management advisers. You have robo-advisers like Wealthfront and Betterment… but there's not the equivalent thing for homeowners," Levinsohn says.
Of note: Maven Ventures and Uncommon Capital also participated in the seed round.
Go deeper