Google's Gradient Ventures invests in fintech Collective's $50M round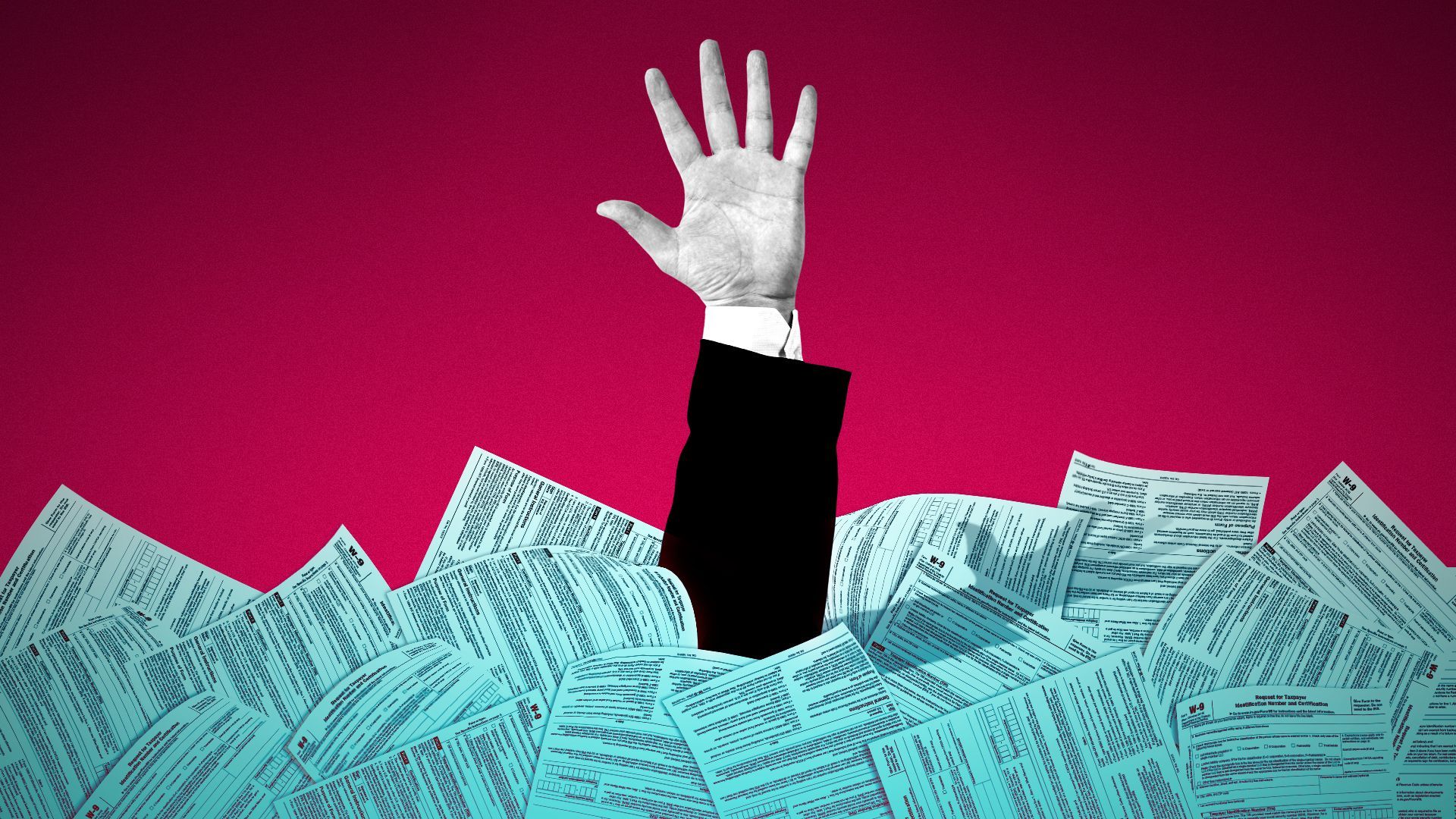 Collective, a financial dashboard and tax service for "solopreneurs," raised $50 million in funding from an investor group that includes Google's Gradient Ventures.
Why it matters: Many pandemic trends have slowed or vanished completely, but Collective's investors are betting that this particular approach has some AI-powered legs.
How it works: Pitching itself as a way for one-person businesses to address complex back-office paperwork without hiring a team, Collective handles incorporation, payroll and accounting.
Though including automation, Collective's operations also require significant staffing: Each client is assigned a relationship manager. In total, the company numbers almost 200 to handle customers in the thousands.
The startup believes AI can help it take on more clients without raising its employee numbers in lockstep.
"We're giving our internal team superpowers," CEO Hooman Radfar says. Using Open AI's GPT-4, Collective can automatically sort expenses and reconcile books, he adds. The company is using it already.
Between the lines: Tagging expenses is not new technology, as those in the expense management and bookkeeping automation space know. But recent developments in AI have made it cheaper and more cost-efficient to build, says Radfar, which in turn will flow to consumers.
"Previously, lot of these were proprietary systems that took huge amounts of money to build," says Radfar. "The amount of investment that we have to put in to deliver the same outcome would be way less."
Details: Radfar declined to disclose numbers, but he says the company got a higher valuation on this deal than on its last round of funding, with investors including Innovius Capital, The General Partnership, General Catalyst, QED, Expa, and Better Tomorrow Ventures.
Of note: Solopreneurship was already a trend pre-pandemic. According to the latest available data from the Small Business Administration, the number of small businesses without paid employees had risen by about 76% from 1997 to 2019.
As of 2019, that figure was equal to 81.7% of small businesses in the U.S., or roughly 27.1 million firms.
Go deeper