FIS selling a majority stake in Worldpay to GTCR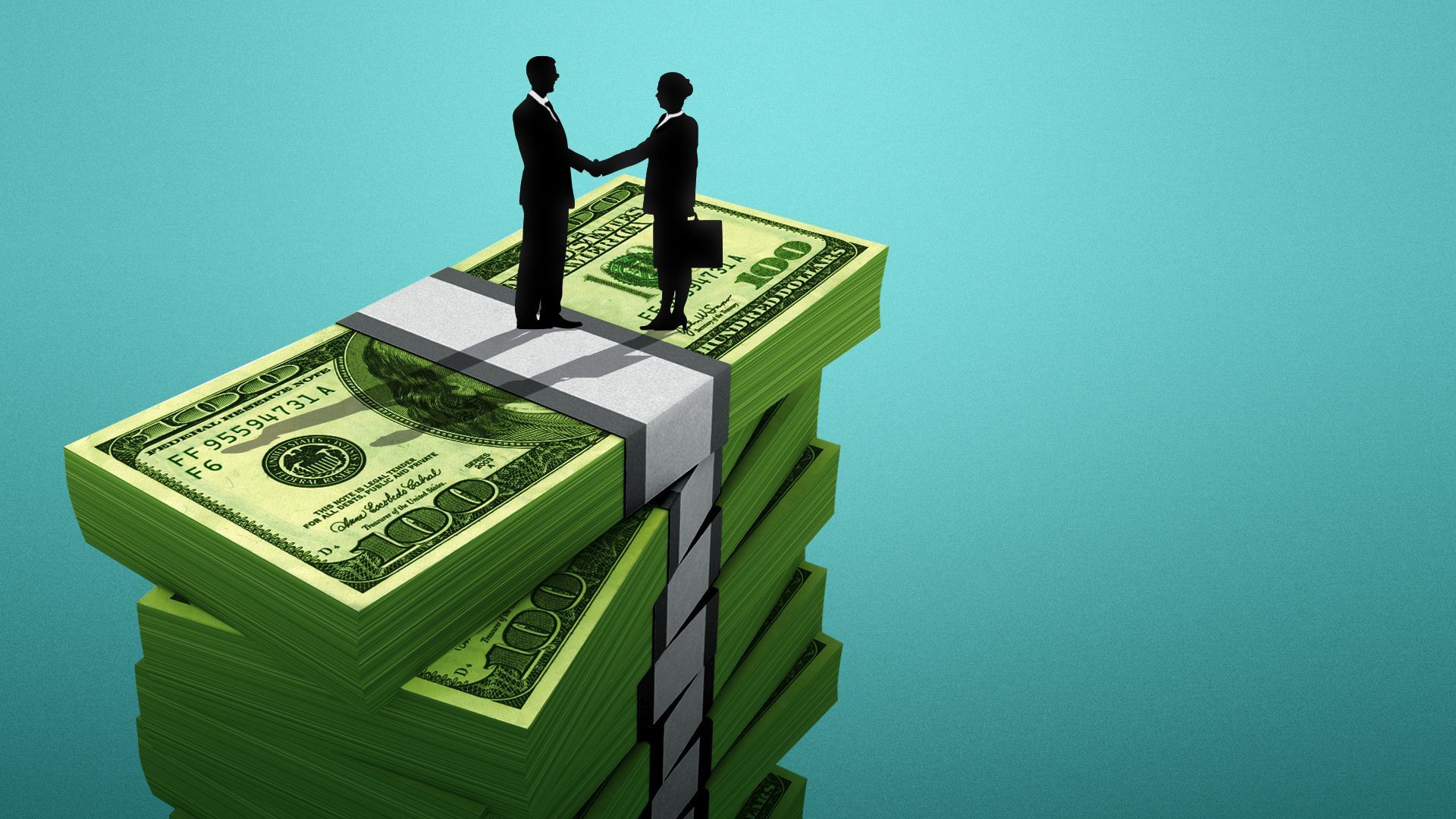 FIS has officially agreed to sell a majority stake in Worldpay to private equity firm GTCR in a deal that values the merchant services business at up to $18.5 billion.
Why it matters: The deal unwinds FIS' 2019 acquisition of Worldpay, but it could foretell more private equity dealmaking in the payments space.
Context: A deal was widely expected after reports emerged that FIS would reverse course on spinning Worldpay off as a publicly traded company and sell to private equity instead.
Details: GTCR will pay FIS about $11.7 billion upfront for a 55% stake in the new privately owned joint venture.
The deal values Worldpay itself at $17.5 billion, with an additional $1 billion of consideration contingent on returns realized by GTCR exceeding certain thresholds.
The transaction is expected to close by the first quarter of 2024, subject to regulatory approvals and other closing conditions.
Of note: As previously announced, Worldpay's former executive chairman and CEO Charles Drucker will become CEO once again when the deal closes.
He and FIS chief executive Stephanie Ferris — former CFO at Worldpay before the 2019 acquisition — will join the board of the new standalone company.
Between the lines: FIS plans to use the cash proceeds to shore up its balance sheet, pay down debt and return capital to shareholders through share buybacks.
Following the close of the deal, FIS' ownership interest in Worldpay will be reported as income from a minority interest.
What we're watching: In addition to the upfront cash, GTCR has committed up to $1.25 billion to pursue inorganic growth opportunities — i.e., potential M&A in the payments space.
What they're saying
In a conversation with Axios' Dan Primack, GTCR co-CEO Collin Roche says any acquisitions would probably be focused on product, plus perhaps a bit of added geographic coverage.
"A lot of the time, you see smaller businesses with innovative products but not the scale to exploit it; we have scale."
FIS had previously signaled plans to spin off Worldpay via an IPO, but GTCR has no short-term plans to bring its new portfolio company public.
Perhaps most surprising is that GTCR found bank financing, with Roche saying the firm employed a "fairly conversative cap structure" with leverage in the "low to mid 4's on EBITDA."
Go deeper